Bhutan to pilot retail CBDC with XRP backer's Ripple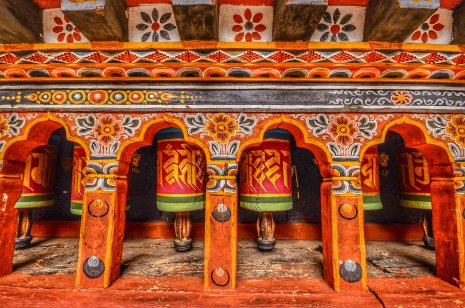 Content
The remote Himalayan Kingdom of Bhutan has partnered with crypto payment provider Ripple to trial a central bank digital currency as it doubles down on efforts to improve financial inclusion.
Ripple, which also created XRP the sixth largest cryptocurrency by market capitalisation, said in a statement that Bhutan's Royal Monetary Authority (RMA) would pilot the digital ngultrum in phases.
The US digital currency specialists said the RMA's initiative was driven by a number of factors.
Keeping carbon negative
"This move is driven by the nation's desire to enhance digital and cross-border payments, expand financial inclusion efforts and extend its commitment to sustainability as the only carbon-negative country in the world," Ripple said in its statement.
"The RMA believes that easier, faster and more affordable payments, both domestically and internationally, will help it reach its goal of increasing financial inclusion by 85% by 2023," Ripple added.
The digital ngultrum will use the technology underpinning the XRP Ledger, as well Ripple's experience in developing payment systems.
XRP solution "energy efficient"
One key factor for the RMA, according to Ripple, was the environmental advantages of using XRP's public ledger, which requires significantly less energy than "proof of work" blockchains such as bitcoin.
"The [digital Ngultrum] is carbon-neutral and, because it's based on the public XRP Ledger, is 120,000x more energy efficient than proof-of-work blockchains."
Bhutan has been embracing financial innovation for some time. In 2020 the RMA launched a regulatory sandbox and by the end of the year it had received 12 pitches linked to big data or data analytics, open banking or APIS, applications using Distributed Ledger Technologies, artificial intelligence, and machine learning applications.
No start date announced
Bhutan is sandwiched between China and India and because the 40,000 square kilometre country is 70% covered by forests its government claims it removes nearly three times as much carbon as its produces, making it the only carbon negative country in the world.
Ripples' statement did not say when the trial was slated to start.
Bhutan may be an unusual name to associate with complex finance but the country is far from alone in looking at a retail CBDC.
Cambodia's e-rial, the digital bakong was launched in 2020 and a number of other countries at a similar level of economic development are looking into the concept.
Soramitsu, the Japanese tech firm behind Cambodia's retail CBDC is also doing the same in Laos - a country which also recently licenced six cryptocurrency firms.
Search for the payments 'holy grail'
The news from more developed countries is more mixed. Japan recently scrapped plans for a retail CBDC, while in December last year the Australian central bank dismissed the case for one as 'weak'.
On the other hand the European Central Bank released a study in August this month which laid out the case for using CBDCs in cross border payments.
The study said that a CBDC which was interoperable with FX conversion layer could be the 'holy grail', for cross border payments.