Basic attention token price prediction: What is basic attention token (BAT)?
Subscribe to Weekly Highlights
The major market events for the week ahead right in your inbox.
Subscribe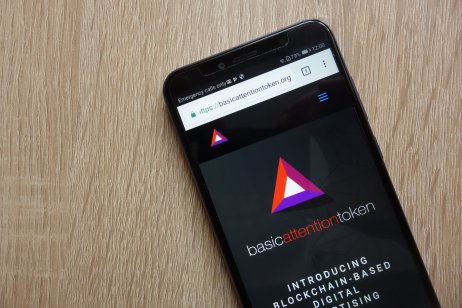 Content
It's designed to reward focused online advertising, but what is basic attention token (BAT)?
Let's take a look and see what we can find out, and also examine some of the basic attention token price predictions that were being made as of 30 November 2022.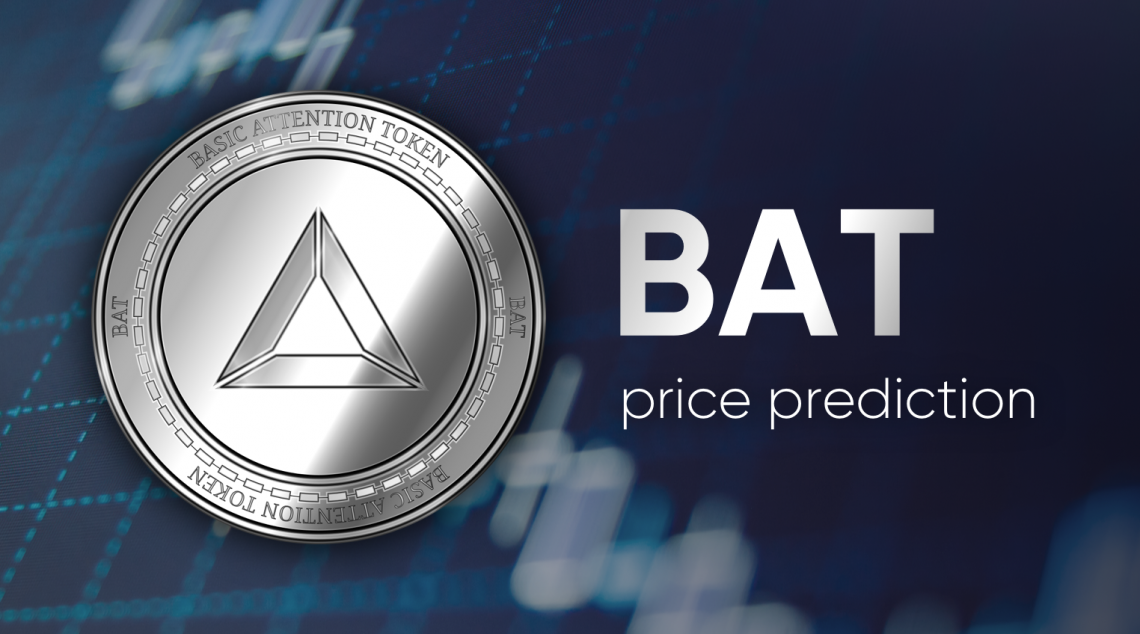 BAT rewards Brave browser users
The basic attention token (BAT) was created in 2015 by Brendan Eich, a US-based programmer who co-founded the Mozilla browser and invented the JavaScript programming language. BAT runs on the Ethereum blockchain and is designed to facilitate digital advertising.
BAT is the token used by privacy-focused web browser Brave. Brave is an open-source platform that blocks third-party advertisers and trackers, while rewarding users for viewing advertising from its approved publishers. BAT is awarded to advertisers in exchange for user attention. The system is designed to promote prolonged user interest by providing more efficient content.
The Brave browser contains a ledger system that measures user attention anonymously, in order to reward publishers accurately. As of 12 October 2022, Brave claimed 57.35 million monthly active users, and 19.92 million daily active users. So if it wants to be a Google Chrome killer, it still has some way to go, with Chrome having a reported 2.65 billion users.
"User attention is valuable, but it hasn't been properly priced with an efficient and transparent market system," states the project's whitepaper. "We see BAT and associated technologies as a future part of web standards, solving the important problem of monetising publisher content while protecting user privacy."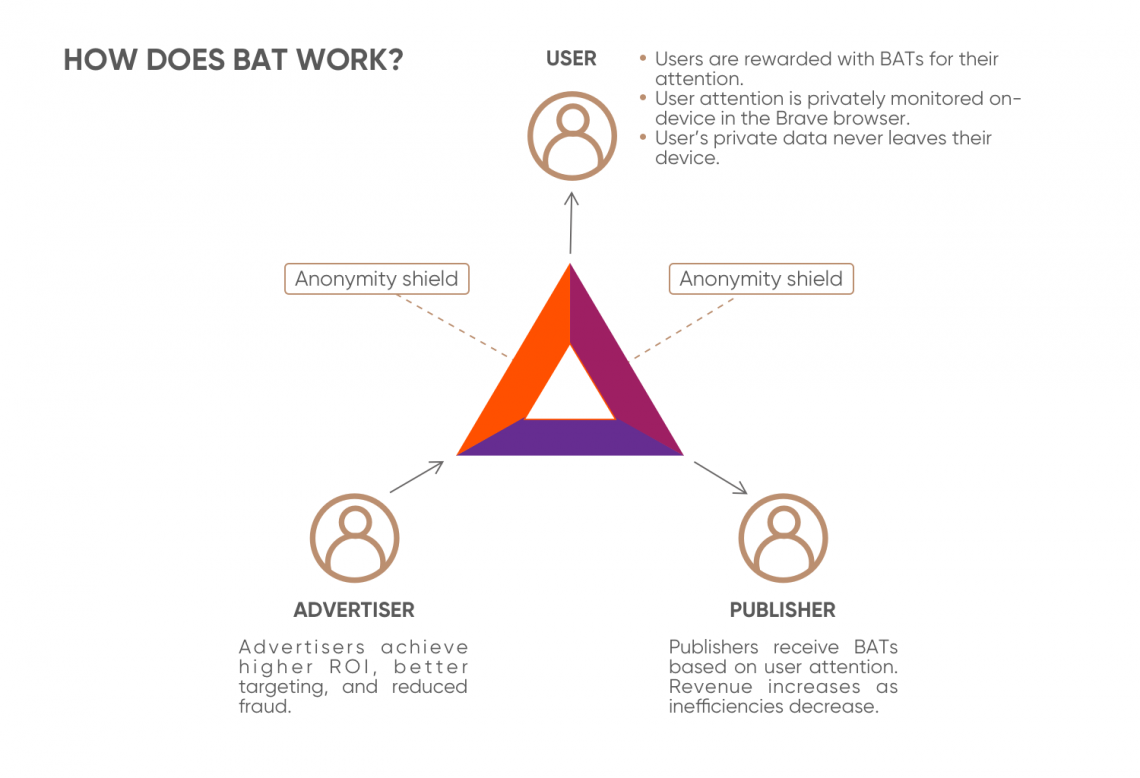 The idea is for consumers to see fewer ads, while the ads that they do see should be more relevant to their interests and protect their rights to data privacy. Advertisers conduct BAT transactions to acquire advertising space and market their products to users.
The money raised by these adverts is divided as follows:
70% for users

15% for content owners

15% for Brave.
The BAT token is also designed to enable users to send and receive micropayments. Users of the Brave browser can tip publishers using BAT tokens as a reward for their content. Publishers need to sign up to be able to receive tips.
On 14 January 2022, the crypto exchange Bitfinex said it was delisting a couple of BAT trading pairs at the end of January.
Bitfinex said it was removing the BAT/ETH and BAT/BTC trading pairs to help "consolidate and improve liquidity on Bitfinex, leading to a more streamlined and optimised trading experience for our users". The token itself has not been delisted.
Basic attention token price history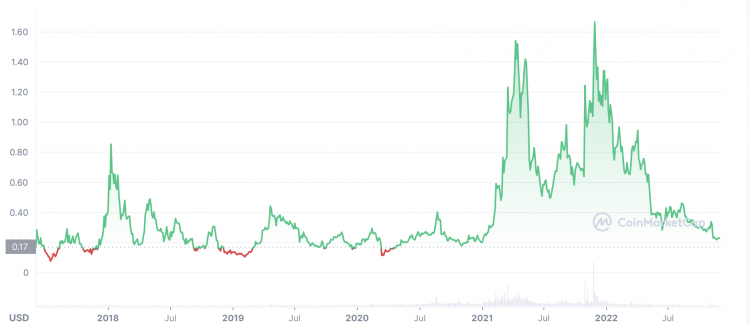 Now, let's cast our eyes over the BAT price history. While past performance should never be taken as an indicator of future results, knowing what the token has done in the past can help give us some important context when it comes to either making a basic attention token price prediction of our own, or interpreting one that is already out there.
The BAT price started at $0.168 when the token launched in 2017 and spiked to $0.981 in January 2018 when the cryptocurrency markets rallied. But the gains were short lived, and BAT quickly fell back to $0.19 in March 2018.
The token subsequently traded no higher than $0.523 until February 2021, when the cryptocurrency markets staged a strong rally, with many coins and tokens reaching fresh all-time highs above their 2018 levels. The rally was accelerated when digital asset investment firm Greyscale announced in March that it was launching an investment trust for BAT along with Chainlink, Decentraland, Filecoin and Livepeer.
BAT reached $1.60 on 15 April 2021 and again on 17 April, before dropping back in May as crypto prices collapsed. A rally over the summer pulled the price back up to the $1.00 level, and BAT then soared to a fresh all-time high of $1.92 on 28 November, following news that Brave was set to launch wallet features for the Solana blockchain in the Brave desktop and mobile browser apps in the first half of 2022.
"The integration will enable the Solana DEX aggregator for swaps (swap within Solana network),
NFT
support, sending SPL tokens, and creating accounts," according to the announcement.
"Solana will also enable the implementation of the Themis protocol developed by Brave on the Solana Network, a key milestone in the BAT 2.0 Roadmap. Solana will encourage developers to promote BAT on dApps built on Solana and on the Solana network in general."
After that, though, the price slid, with BAT closing the year at $1.21.
So far, 2022 has not been a good year for either BAT or the wider crypto market. The token collapsed to $0.3083 in the wake of the depegging of the UST stablecoin and the collapse of the associated LUNA cryptocurrency. The following month, news that the Celsius Network (CEL) crypto lending platform had cancelled withdrawals confirmed the bear market, and the token sank to a low of $0.2608.
Things got bad again in November, when the collapse of the FTX crypto exchange saw it drop to a low of $0.2108 on 14 November, before it ended up trading at around $0.2345 on 30 November 2022.
At that time there were 1.5 billion BAT in circulation, representing the total supply and giving it a market cap of around $351m, making it the 84th-largest crypto by that metric.
Basic attention token price prediction round-up
With that all over and done with, let's take a look at some of the basic attention token price predictions that were being made as of 30 October 2022. Keep in mind that price forecasts, especially when it comes to something as volatile as a cryptocurrency, often turn out to be wrong. Also, many long-term crypto price predictions are made using an algorithm, which means they can change at any time.
First, CoinCodex made a short-term BAT price prediction for 2022 which said the crypto could rise to $0.2675 by 5 November before falling to $0.2519 by 31 December. The site's technical analysis was similarly bearish, with 16 indicators giving out negative signals against 12 sending bullish ones.
DigitalCoinPrice had a basic attention token crypto price prediction which argued that the token could average $0.27 in 2022 and $0.57 in 2023, continuing to move up to reach a potential average of $1.02 by 2025. The site went on to make a basic attention token price prediction for 2030 of $3.35.
Meanwhile, CoinsKid made a BAT price prediction that said the token could close 2022 at $0.3045, before ending 2023 at $0.4075. The site also made a basic attention token price prediction for 2025 that saw it start the year at $0.5978, potentially reach $0.7863 in November and close the year at around $0.8975.
Finally, Wallet Investor was also upbeat in its basic attention token price prediction for 2023, saying that the crypto could reach $0.325 in November next year and hit $0.7082 in five years' time.
When considering a BAT price prediction, it's important to keep in mind that cryptocurrency markets remain extremely volatile, making it difficult to accurately predict what a coin or token's price will be in a few hours, and even harder to give long-term estimates. As such, analysts and algorithm-based forecasters can and do get their predictions wrong.
If you are considering investing in cryptocurrency tokens, we recommend that you always do your own research. Look at the latest market trends, news, technical and fundamental analysis, and expert opinion before making any investment decision. Keep in mind that past performance is no guarantee of future returns, and never trade with money that you cannot afford to lose.
FAQs
Is basic attention token a good investment?

It is hard to say. A lot will depend on how the crypto market behaves going forward.

Remember, you should always carry out your own thorough research before making an investment. Even high market cap cryptocurrencies have proved vulnerable to bear markets, so investors should be prepared to make losses and never purchase more than they can afford to lose.
Will basic attention token go up or down?

It is difficult to tell. While sites like Wallet Investor are pretty optimistic as of 30 November 2022, others such as CoinCodex were more bearish.

Remember, too, that prices can go down as well as up, and crypto price predictions often turn out to be wrong.

In volatile cryptocurrency markets, it is important to do your own research on a coin or token to determine if it is a good fit for your investment portfolio. Whether BAT is a suitable investment for you depends on your risk tolerance and how much you intend to invest, among other factors.

Keep in mind that past performance is no guarantee of future returns, and never invest money that you cannot afford to lose.
Should I invest in basic attention token?

Before investing in BAT, you should research both the token and the world of online advertising, too. Ultimately, though, this is a question that you will have to answer for yourself.

Before you do so, you will need to conduct your own research. Never invest more money than you can afford to lose, because prices can go down as well as up.
Related reading