Australia business conditions rebound after lockdown lifted
Subscribe to Weekly Highlights
The major market events for the week ahead right in your inbox.
Subscribe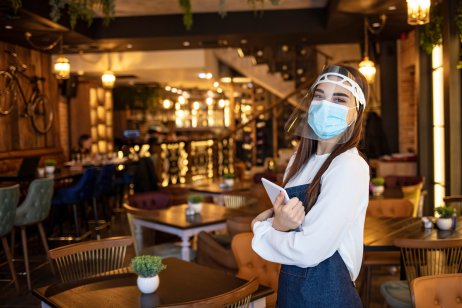 Content
Australia's business conditions rebounded in October after most of the coronavirus-related restrictions were lifted, with recreation among the leading sectors for the recovery.
The National Australia Bank's survey of business conditions, which measures profits, sales and employment, jumped to 11 last month from 5 in September, mostly driven by the reopening of New South Wales (NSW) on 11 October.
"Conditions turned around in October, driven largely by the end of lockdown in NSW…Conditions improved in construction, recreation and personal services, and manufacturing, where restrictions have had a large impact," NAB chief economist Alan Oster said in a statement accompanying the data.
Business confidence at six-month high
"Conditions have held up fairly well through the lockdown period, but the resilience of businesses was beginning to wear thin in September so it is pleasing to see a quick rebound in NSW with restrictions mostly lifted," he said.
Business confidence surged to 21 in October, the highest since April and compared with 10 in September. State of Victoria showed the biggest jump, followed by Queensland and South Australia.
"Confidence is now back in positive territory across all states and in all industries, signalling that there is broad optimism about the way recovery is tracking now that vaccine targets are within reach and restrictions are lifting," said Oster.
Upbeat mood
"The reopening facilitated by high vaccination rates points to a positive outlook for 2022. It is this prospect that has generated an upbeat mood," Westpac senior economist Andrew Hanlan said in a note following the survey's release.
"The upbeat mood of businesses augurs well for the outlook for business investment and job hiring," Hanlan added.
Read more: Australian house prices keep rising in October