Crypto exchange uses El Salvador in bid to skirt regulators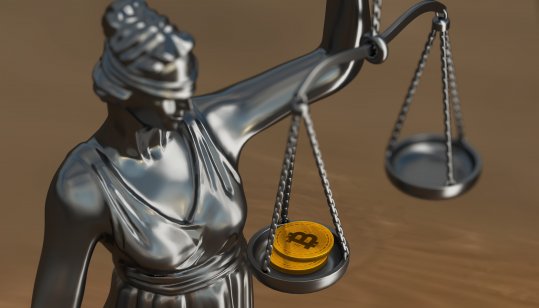 Can a cryptocurrency exchange get around national investment regulations by setting up shop in a more permissive jurisdiction?
That's the issue being raised by Argentinian crypto exchange Lemon Cash, which has delegated custody of digital assets to an entity in El Salvador.
Late last year, Lemon Cash sent an email to customers saying it will start delegating custody of cryptocurrency to El Salvador-based Lanin Pay, but that the move would have no effect on the platform or its users.
"None of these changes impact how you use Lemon Cash every day. Your operations will not be affected in any way, and you will be able to continue operating with pesos and cryptocurrencies with total normality," the email read.
Allows expansion
However, it will effectively mean that Lemon Cash is no longer obliged to inform Argentina's fiscal authority, the Federal Administration of Public Revenue (AFIP), about the cryptocurrency holdings of its customers - something one Lemon Cash executive, Borja Martel Seward, bragged about in a series of tweets.
The company said the move from Argentina to El Salvador will allow it to expand in the region with better solutions for users.
"It is not about a move, but about the expansion of Lemon that gives us the possibility of providing a new cryptocurrency custody service that will be offered from El Salvador, to build from there an expansion in Latin America. All Argentine users' operations in pesos continue to be regulated by the corresponding entities according to Argentine legislation," the company said.
What is your sentiment on BTC/USD?
Vote to see Traders sentiment!
Questions about move
A handful of Latin American banking and legal officials interviewed by Capital.com are questioning aspects of Lemon Cash's move.
One Argentinian economist said little information is available on Lemon Cash's move, but as she understands the AFIP will have oversight of transactions using debit cards and the nation's pesos, but any action using only cryptocurrency, such as bitcoin and Ethereum, is outside the agency's scope. The economist asked not to be identified to speak freely about the county's monetary policies.
She added Lemon Cash isn't the only exchange to bypass Argentina's oversight. The cryptocurrency exchange Buenbit states in its terms and conditions it delegates custody of digital assets to a UK company.
Argentina goes slow
"Remember, Argentina's monetary policies right now are focused on combating inflation," she said. Argentina's benchmark interest rate is currently 38%, while the rate of inflation is 52%, according to the International Monetary Fund.
The economist said that although cryptocurrency is becoming attractive to Argentinians, the country's central bank and politicians are now only showing tepid signs of acceptance.
President Alberto Fernandez showed his fence-sitting in the late summer of 2021 when asked about cryptocurrency becoming legal tender, "I don't want to go too far out on a limb… but there is no reason to say 'no.' Perhaps that is a good path to take."
Raising cash
In July Lemon Cash raised $16.3m (£11.96m) in a funding round that was led by British fund Kingsway Capital.
At the time, the company said the money was earmarked for expanding its operations to Chile, Colombia, Ecuador, Peru and Uruguay.
E-mails from Capital.com seeking comment on the move and its tweets and finances went unreturned over a three-week period.
El Salvador gospel
Since El Salvador's National Assembly rubber stamped the country's bitcoin law in June 2021 weeks after President Nabil Bukele promised adoption at a cryptocurrency conference earlier that year, El Salvador has been a promoter of the currency. In September, bitcoin became legal tender in the Latin American country along with the US dollar.
Since then, Bukele has become a bitcoin preacher touting the benefits – minus the drawbacks – of bitcoin and recruiting companies to one of the region's poorest nations. He has promised to construct Bitcoin City, a town dedicated to all things bitcoin.
Bitcoin City will provide the massive amounts of electricity needed to power cryptocurrency mining. He said the country, which is struggling to meet its global financial obligations, will issue Bitcoin Bonds to build the city and purchase more bitcoins.
"Having chosen El Salvador was the product of encouraging Latin American development and supporting the first country that opted for the cryptocurrency industry," Seward tweeted in support of Lemon Cash's move.
Read more: El Salvador loses millions in cryptocurrency law
Read more: El Salvador to build modern-day metro called Bitcoin City