APT rise: FTX-backed Aptos jumps 41% in 24 hours following PancakeSwap vote
Subscribe to Weekly Highlights
The major market events for the week ahead right in your inbox.
Subscribe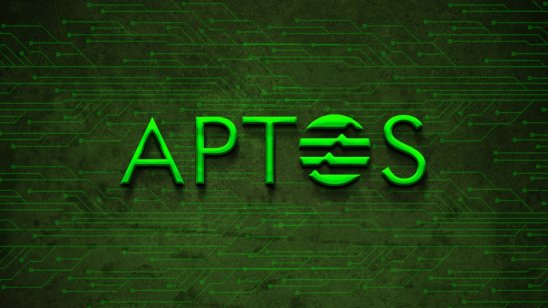 Content
Aptos (APT), a Layer 1 proof-of-stake (PoS) blockchain, has seen an increase in price at the same time that the decentralised exchange (DEX) PancakeSwap voted to continue its multichain deployment on aptos.
As of 09:36 GMT on 10 January, APT was trading at $5.81, up 41% compared with the previous day, according to CoinMarketCap.
The PancakeSwap poll concluded with 97% voting 'yes' in favour of the company continuing with the deployment.
On 6 January, 99% were voting in favour of maintaining the deployment.
BTC to USD
How is FTX linked to APT?
In July 2022, the FTX crypto exchange, which later filed for bankruptcy on 11 November 2022, had led the funding round for Aptos Labs (the company behind APT), helping it raise $150m (£123m).
At the time, Aptos Labs said that it would use the opportunity to "build the reliable foundation Web 3.0 has been waiting for". It added:
"This team has spent years building and battle testing world-class technology that will dramatically elevate the usability and socialisation of Web 3.0."
Aptos Labs was co-founded in 2021 by former Meta employees Mo Shaikh and Avery Ching, after they both worked on Meta's failed crypto project Diem – a crypto initiative by the social networking giant that was looking to build its own cross-border payment system.
Founder and former CEO of FTX Sam Bankman-Fried (SBF) was arrested in the Bahamas a month after the company filed for Chapter 11 bankruptcy, after which he was extradited to the United States.
SBF is accused of illegally using FTX customer deposits to support the quantitative crypto trading firm Alameda Research, which he also founded, as well as buying real estate and providing millions of dollars in political contributions to both the Democratic and Republican parties in the United States.
Bankman-Fried has been charged with two counts of wire fraud and six conspiracy counts, including to launder money and commit campaign finance violations, which could result in 115 years in prison if convicted.
However, despite an agreement to cooperate with prosecutors and guilty pleas from Caroline Ellison, Alameda's former chief executive officer, and Gary Wang, FTX's former chief technology officer, to seven and four criminal charges, respectively, Bankman-Fried has pleaded not guilty to his charges.
The US district court has set a trial date for SBF to commence on 2 October 2023.
What is your sentiment on BTC/USD?
Vote to see Traders sentiment!
Related reading