Another top ethereum mining pool to shut down following crackdown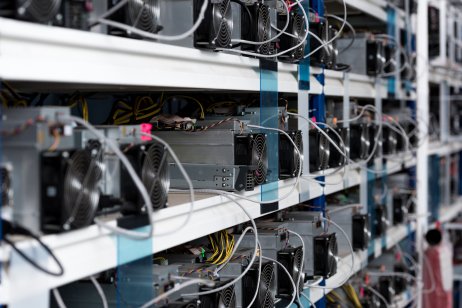 BeePool, the world's fourth-largest ethereum mining pool in terms of processing power, or hash rate (the speed at which a cryptocurrency miner operates), said it is suspending all its services to miners from 15 October.
The China-based company made the announcement on Tuesday, just a day after SparkPool, the world's second-largest miner of ether, also announced its closure.
Ether (ETH), the second-biggest cryptocurrency by market capitalisation, fell 0.76% in early trade on Wednesday to $2,923, although it has since gone up 0.28% to $2,926.74 as of 12.48 BST.
It was also the biggest faller among the top 10 cryptocurrencies on Tuesday, according to CoinMarketCap.
PBoC clampdown
The move to shut down Ether operations comes after the People's Bank of China (PBoC), the country's central bank, intensified its crackdown on cryptocurrencies on Friday, declaring crypto-related transactions illegal.
In a Q&A posted on its website, the PBoC said any services offering trading, order matching, token issuance and derivatives for virtual currencies are strictly prohibited.
"Recently, virtual currency-trading hype activities have risen, disrupting economic and financial order, breeding illegal and criminal activities such as gambling, illegal fund-raising, fraud, pyramid schemes and money laundering, and seriously endangering the safety of people's property," the PBoC said.
The PBoC added that offenders would be "investigated for criminal liability in accordance with the law", and that overseas crypto exchanges providing services in mainland China were unlawful. The announcement also contained a notification that the PBoC would be stepping up its monitoring.
What is your sentiment on ETH/USD?
Vote to see Traders sentiment!
Crypto arrests
In June this year, Chinese officials said more than 1,100 people were arrested on suspicion of using cryptocurrencies to launder illegal proceeds from telephone and internet scams, as reported by Reuters.
The same month, China's Ministry of Public Security said police had busted more than 170 criminal groups involved in using cryptocurrencies to launder money in the country.
Read more: Ether falls as Sparkpool shuts after China clampdown