AMD Advance Above Breakout Line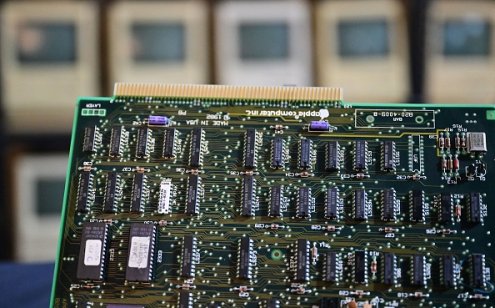 Any material provided is for information purposes only and is not investment advice. Any opinions that may be provided are not a recommendation by Capital Com or its agents. We do not make any representations or warranty on the accuracy or completeness of the information that is provided. If you rely on the information on this page then you do so entirely on your own risk.
U.S. chip maker, AMD's recent price action indicates that its long-term uptrend may be kicking back in.

Having hit highs of $130 in June, the shares have undergone a prolonged period of consolidation which has seen the shares pull back to a confluent area of support.

The shares have completed a 38.2% Fibonacci retracement from the key October lows, and a 61.8% Fibonacci retracement from the May lows. This Fibonacci cluster coincided with a key level of horizontal support created by the March swing highs.

Last month, the shares briefly broke below horizontal support, but rallied from the 200-Day Moving Average. The rally was strong enough to reclaim support and break above the descending retracement line.

With short-term momentum now realigned with the bigger picture trend, probabilities should favour upside continuation.

AMD Daily Candle Chart YTD

Risk management

Those looking to take this trade could place stops back below the cluster of horizontal support levels.

For targets, traders should use the swing resistance levels created during AMD's prolonged period of consolidation – ultimate targets would be a retest of trend highs.

Please note AMD are set to release Q3 2023 Earnings on Monday, October 30th.

It is also worth noting that AMD's share price will be sensitive to global macro-economic data and events.