21Shares launches new crypto ETNs on new Nasdaq platform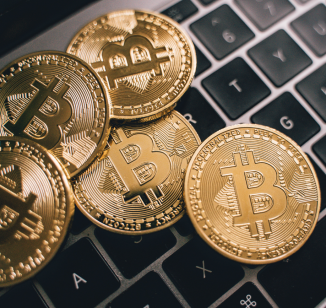 Nasdaq launched a new exchange-traded note (ETN) platform in Stockholm, Sweden for securities tracked by physical underlying assets supported by a market maker.
The first two ETNs listed on the Nasdaq Stockholm exchange are Bitcoin- and Ether-backed notes issued by cryptocurrency asset manager 21Shares, the company said in a press release. The new ETNs: 21Shares ABTC and 21Shares AETH are each 100% weighted by 21Shares' Bitcoin and Ether holdings, respectively.
"Exchange Traded Notes provide access to alternative investments while maintaining the transparency of a regulated marketplace, and we are happy to launch this new segment at Nasdaq Stockholm with 21Shares as the first issuer," said Nasdaq's European Head of Exchange Traded Products Helena Wedin.
21Shares manages $2.9bn in Crypto
Zug, Switzerland-based 21Shares manages 20 crypto exchange-traded products over 82 separate listings. As of November, 21Shares managed a total of $2.9bn (£2.2bn) in various cryptocurrencies. "We are excited to become the first issuer of physically-backed crypto ETNs for Nasdaq Stockholm, one of the most tech-forward global exchanges," 21Shares CEO Hany Rashwan said. "Our partnership is a strong endorsement of 21Shares' mission to make cryptos more accessible in a simple and regulated manner."
The ETNs are available to trade through most banks and brokerage firms, the release added.
Coinbase is the custodian for both products. Flow Traders, Jane Street, L&S, GHCO, DRW Holdings and Bluefin Europe are counterparties for both ETNs and The Law Debenture Trust Corp. is the collateral agent.
The ETNs may be tracked by ISIN CH0454664001 for ABTC and CH0454664027 for AETH.
Read more: Australian securities regulator says crypto ETPs pose unique risks