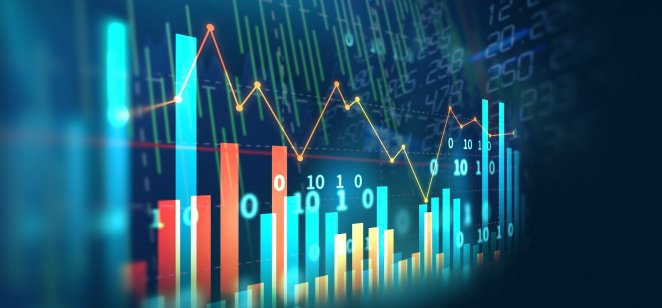 The biggest bitcoin-linked exchange-traded fund (ETF), and the first US fund of its kind, recorded the biggest outflows ever in the first week of April, as crypto market sentiment soured.
Bitcoin (BTC) sank below $40,000 to its month-low this week, and most of the cryptocurrency market is gripped by extreme fear, according to the Crypto Fear and Greed Index. So is now a good time to enter the market?
In October 2021, US regulatory approval of ProShares Bitcoin Strategy ETF (BITO) sent BTC to its then record high, as the move by the US Securities and Exchange Commission was widely seen as evidence of institutional acceptance of bitcoin. BITO has quickly gathered $1bn (£768m) assets under management.
But investors took $65.6m out of the fund in the first week of the April quarter reflecting a challenging year thus far for the cryptocurrency market, with over $1trn wiped out of the market in the first quarter.
For most of Q1 2021, the total value of BTC and the cryptocurrency market was down by about a third from their all-time-highs recorded in November 2021. At the end of March, the market saw an unexpected rally with BTC rising to near its three-months-high and approaching $48,000, but the run has proved to be a dead-cat bounce, with the market quickly retreating.
ProShares Bitcoin Strategy ETF (BITO) price chart
HODLers own record amount of BTC
Since then, short-term holders have given up on the market. Traders holding their coins for less than a month reduced their position by 20% to 1.6m from 29 March to 12 April, while long-term holders have been accumulating constantly since the beginning of November, data from IntoTheBlock show.
HODLers now own a record 12.12 BTC, according to IntoTheBlock's data.
Short-term holders panic selling and HODLers accumulate.

Traders - addresses holding $BTC

While long-term holders have been increasing their positions constantly since early November to a new ath of 12.12m BTC. pic.twitter.com/pxhhLZdLbb

— IntoTheBlock (@intotheblock) 12 April 2022
"Panic-sellers are feeding the whales who are viewing the current bitcoin price dips as discounts," founder and chief executive of deVere Group Nigel Green said. Others have warned about more diffuculties ahead, and the market getting worse before it gets better:
What is your sentiment on BITO?
Vote to see Traders sentiment!
Head-to-head:
BTC to $30,000 by the end of Q2
Arthur Haynes, co-founder of BitMEX wrote in a blogpost on Monday:
"By the end of the second quarter in June of this year, I believe bitcoin and ether will have tested these levels: Bitcoin: $30,000. Ether: $2,500."
BTC to $75,000 by the end of 2022
Founder and chief executive of deVere Group Nigel Green:
"If anything, the case for bitcoin and cryptocurrencies is becoming stronger. Therefore, we expect bitcoin will recover from the current crypto crash to hit a fresh all-time high of $75,000 by the end of 2022."
Read more