Crypto news: Altcoins NEAR, FTM rally as BTC trades sideways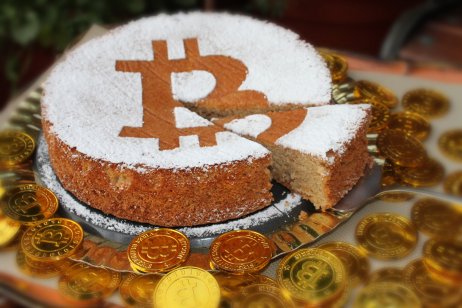 Bitcoin (BTC) continues to trade within range, reaching lows of $45,835.96 and highs of $47,239.26 over the last 24 hours, according to CoinMarketCap.com.
The cryptoking has been trading below $48,000 mark in 2022, according to CoinMarketCap.com. It did not manage to break through the current resistance level even on 3 January – its 13th anniversary.
While the whole market lost 0.52% over the last 24 hours, some altcoins gained in price.
Near protocol (NEAR) and fantom (FTM), the 22nd and 28th biggest cryptocurrencies by market cap, grew 16.53% and 14.01% over the last 24 hours of trading.
What is your sentiment on ETH/USD?
Vote to see Traders sentiment!
Other crypto news:
Estonia denies cryptocurrency ban rumours as it looks to tighten regulation of virtual asset service providers. Estonian Minister of Finance Keit Pentus-Rosimannus issued a statement clarifying the country's position: "The rules are not applied to customers, but to virtual asset service providers who conduct activities for or on behalf of a natural or legal person as a permanent business. This means that the legislation does not contain any measures to ban customers from owning and trading virtual assets and does not in any way require customers to share their private keys to wallets. The regulation does not affect individuals who own virtual currency through a private wallet not provided by virtual asset service providers."
El Salvador's President Nayib Bukele took to Twitter to make a series of predictions for what is in store for BTC in 2022. El Salvador became the first country to adopt bitcoin (BTC) as legal tender, and Bukele is a firm proponent of the cryptocurrency. He forecast that BTC will reach $100,000 in 2022 and that "more countries will adopt it as legal tender".
Quote of the day:
Former US first lady Melania Trump, who recently launched a non-fungible token of her eyes, commemorates bitcoin's anniversary:
Round-up of coins by market capitalisation
As of 13:45 GMT:
Winners and losers
Near protocol (NEAR) and fantom (FTM) grew16.53% and 14.01% over the last 24 hours of trading. Furthermore, they were up 21.05% and 26.62% over the last week of trading
Cardano (ADA) and sandbox (SAND) lost 10.41% and 11.30% over the last seven days of trading, making them the biggest weekly losers among the biggest virtual tokens
Read more: SOL and ADA lead weekly losses as cryptos extend fall