Crypto news: IMF urges El Salvador to drop BTC as legal tender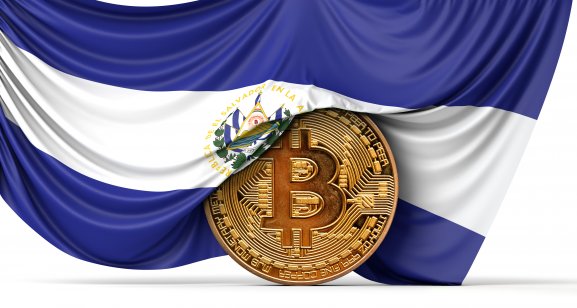 BTC has swung above $38,000, recovering almost $5,000 from Monday's dip into $33,000 territory, a six-month low – though it is still 18% down year to date.
The whole market was 4.5% up over the past 24 hours, but volatility may lie ahead with the Federal Reserve announcement on interest rates due soon.
The recent crypto market downturn led investors to losses unseen since summer 2021.
"Investors have capitulated on the recent downward movement of BTC to $35,000," research, consulting and investment firm Delphi Digital noted in its daily newsletter.
"As fear strikes the hearts of even seasoned crypto investors, $2.5bn of net losses have been realised on the day that BTC hit $35,000."
Quote of the day
The International Monetary Fund has urged El Salvador, the first country to adopt bitcoin as legal tender in September 2021, to "narrow the scope of the bitcoin law by removing bitcoin's legal tender status".
"They (directors of the executive board of the IMF) stressed that there are large risks associated with the use of bitcoin on financial stability, financial integrity, and consumer protection, as well as the associated fiscal contingent liabilities. They urged the authorities to narrow the scope of the bitcoin law by removing bitcoin's legal tender status. Some directors also expressed concern over the risks associated with issuing bitcoin-backed bonds."
El Salvador's president, Nayib Bukele, responded with a Simpsons meme tweet and the caption: "I see you, IMF. That's very nice."
What is your sentiment on BTC/USD?
Vote to see Traders sentiment!
Other crypto news
Russia should regulate cryptocurrency market, not ban it, a Finance Ministry official said on Tuesday, Reuters reports. His comments follows the Bank of Russia's proposed ban on cryptocurrencies from last week. Russia's central bank suggested banning cryptocurencies altogether, citing financial stability and consumer protection concerns. "The world has become very virtualised and I don't think we can allow ourselves to just take a high-tech industry and ban it. We don't want these technologies to leave the country, they should absolutely be developed inside the country," Ivan Chebeskov said at business daily RBC's crypto asset conference, according to the news agency.
Top coins by market capitalisation
As of 13:40 GMT
Winners and losers
Outside the top three, the biggest risers in the top 20 over the past 24 hours were Polygon (MATIC) at 13.04%, Crypto.com coin at 9.58%, Avalanche at 8.52% and Solana at 7.63%, according to CoinMarketCap.