XDC price prediction: Will the DeFi trade token rebound?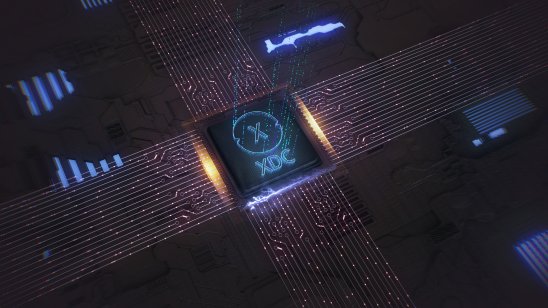 Trade-finance focused blockchain network XinFin's (XDC) token price increased over the past month after Panama approved a bill to allow cryptocurrencies as means of payment for any legal civil or commercial operation in the country. The bill was approved by the National Assembly on 28 April and will be signed into law by Panamanian President Laurentino Cortizo.
A number of cryptocurrencies' prices were boosted by the news, including XDC. The XDC token price jumped after Panama passed the bill, spiking to $0.06738 on 30 April, up 27% from $0.05315 on 27 April.
Although the token has since fallen and last closed at $0.05859 on 10 May, value was 2.2% higher than a month ago. However, it was down 33% compared with the same time in 2021.
XDC briefly hit an all-time high at $0.1939 on 21 August 2021 and fell over the rest of the year. The price chart shows that prices have been trading below $0.07 for most of this year.
Are you interested to learn more about the project's future development and outlook? Read this analysis for the latest XDC coin news and XDC network crypto price predictions.
What is XDC coin?
XinFin network is a hybrid blockchain focused on trade finance. It's decentralised commercial services streamline and facilitate global trading and payment processes. The project is operated by the Singapore-based XinFin Foundation and aims:
"To leverage the facilities of blockchain platform to connect the investors and the developers in a secure environment thereby allowing them to transact finances against certain secured digital assets."
XDC is the utility token used to facilitate transactions on the network, and reward validators. XDC network operates a Proof-of-Stake (PoS) protocol, meaning that any staking and validation requires a set number of token deposits.
XinFin described the XDC network as a hybrid blockchain, which operates a public transaction ledger but also allows users to create private sub-networks with controlled access.
According to XinFin's Business Whitepaper: "The hybrid nature of XDC blockchain allows users to create private sub-networks. By creating a private sub network, XinFin allows institutional users to connect securely and privately with participating members."
Due to the hybrid nature of XDC network, XinFin said:
"Corporates can use the XDC protocol to build internal ledgers for transactions, KYC [know your client] or AML [anti-money laundering] records, employee records, travel data, intra-company transfers, etc."
Journalist and self-described 'bitcoinist' David Hamilton wrote on securites.io:
"The network combines an open blockchain structure with permissioned smart contracts. This combination of features enables developers to appease regulatory concerns among large financial institutions and leverage the best aspects of varying networks."
XDC token supply
According to XinFin's whitepaper, the network has a total supply of 100 billion pre-mined XDC tokens.
A quarter of the supply is reserved for the founders and core team, while 10% is allocated in pre-placement and token offerings. A total of 15% of the XDC supply is used to develop the ecosystem. That 15% is locked, with a maximum of 2.5% being released every year.
According to CoinMarketCap, the token has a circulating supply of 12.3 billion.
In all, 32.5% of the token supply is allocated as ecosystem participation incentives, while 10% will be used to hedge against fluctuations in the value against fiat currencies in commercial transactions. And 5% will be donated for philanthropic and social causes.
Who is behind the XDC network?
XDC network was founded in 2017 by Atul Khekade and Ritesh Kakkad. According to XinFin's website, Khekade has 14 years experience in the technology sector and has conceptualised "the first permissioned Blockchain system for the consortium of Top Asian banks". Khekade is leading the technology and ecosystem development at XDC network.
Kakkad's LinkedIn profile states he is also the co-founder of a cloud hosting, web infrastructure company IndSoft Systems and a private charter arrangement company Airnetz Open platform. He is the blockchain strategist at XDC network.
The other software developer named on XinFin's website is US-based R Quincy Jones, who has been working on the project since July 2021.
Facilitating trade finance on TradeFinex
XinFin created the TradeFinex as a secure transaction platform that facilitates the trading and transaction processes between parties globally. Users can create digital smart contracts over the XDC blockchain network via its TradeFinex platform. According to XDC network:
"The platform can be used for all four stages of contracting including discovery, negotiations, contracting and execution."
A buyer can post their procurement requirements on the TradeFinex platform, which can be viewed by global suppliers who can submit a proposal in response. If the buyer and supplier agree to trade with each other "a blockchain based smart contract (from a standard template) can be executed between the buyer and the seller. The buyer procures and deposits XDC tokens into the escrow smart contract account."
The parties can lock in the exchange rate to minimise currency fluctuations affecting the deposited XDC tokens.
"XinFin has developed a hedge pool that protects participants from the fluctuations in the price of XDC tokens."
When the transaction is completed, the smart contract is closed and the parties can provide ratings for each other, which will be recorded as credentials on the blockchain network.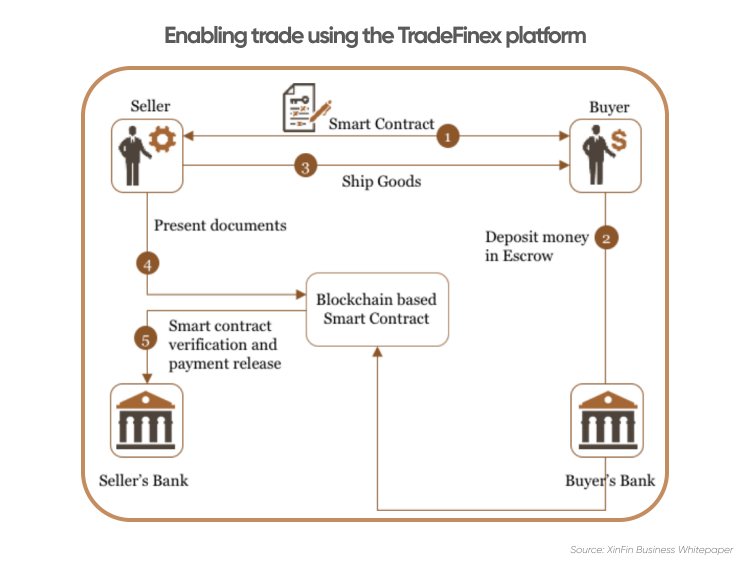 Project risk profile
According to cryptocurrency research and data site Is This Coin A Scam, the XDC Network project has a safety score of 5.45 and was awarded an D rating, as of 11 May. According to the site, XDC scored 7.72 out of 10 on awareness, followed by 6 on trading volume and 5.4 on development. The sentiment and community score were 4.5 followed by 0.6 for credibility. The score is based on the site's research on social media platforms such as Reddit and Twitter.
According to the research data site, XDC coin "is suited to an adventurous investment style".
One of the red flags is that the project roadmap has not been updated since 2021 and the milestones are recorded up to 31 December 2020. Additionally, there is no recent update on any real-world use case, and the last development was when the network joined the Global Trade Finance Distribution Initiative in August 2021.
XDC network coin price prediction for 2022 and beyond
As of 11 May, market expectations varied for the token, with a wide range of XDC prediction target prices.
Price Prediction's XDC coin price prediction was bullish with higher token price projection in the next few years. The forecaster estimated the average XDC/USD price could reach $0.073 in 2022, $0.10 in 2023, $0.15 in 2024, $0.22 in 2025, $0.31 in 2026, $0.46 in 2027, $0.66 in 2028, $0.95 in 2029, $1.35 in 2030 and $1.95 in 2031.
DigitalCoinPrice's XDC price prediction was less bullish long term, forecasting the average XDC price at $0.0762 in 2022, $0.0874 in 2023, $0.0841 in 2024, $0.11 in 2025-2026, $0.14 in 2027, $0.19 in 2028, $0.24 in 2029, $0.27 in 2030 and $0.31 in 2031.
CryptoNewsZ's XDC crypto price prediction forecast the price to reach $0.0746 in 2022. If the product receives mass adoption, it could rise further to $0.0879 in 2023.
Wallet Investor's XDC network price prediction was the most bullish, expecting XDC price to reach $0.279 in the next 12 months, a new record high. The token could rise further to 0.822 in 2027.
In contrast, analyst TechNewsLeader's XDC network prediction was bearish in the near term. It projected that XDC could crash to $0.004 in 2022, rising to $0.006 by 2023, $0.009 in 2024, $0.013 in 2025, $0.019 in 2026, $0.029 in 2027, $0.043 in 2028, $0.062 in 2029, $0.091 in 2030 and $0.13 in 2031.
When looking at XDC forecasts, keep in mind that analysts' projections can be wrong. Forecasts shouldn't be used as a substitute for your own research. Always conduct your own due diligence before investing. And never invest or trade money you cannot afford to lose.
FAQs
How many XDC coins are there?

XDC cryptocurrency has a total supply of 100 billion pre-mined XDC tokens. As of 11 May 2022 it has a circulating supply of 12.3 billion.
Is XDC coin a good investment?

Whether XDC coin is a good investment or not will depend on your investing goal, portfolio composition, and risk profile. You should do your own research. And never invest what you cannot afford to lose.
Can XDC coin reach $0.10?

Analysts such as Price Prediction forecast that XDC could reach $0.10 by 2023. DigitalCoinPrice expected the token to hit $0.10 by 2025. Wallet Investor projected the token to reach $0.10 in 2022.
How high can XDC coin go?

At the time of writing (11 May), Price Prediction expected XDC to reach a high of $1.95 in 2031, one of the highest projections among other analysts.
What is XDC coin used for?

XDC coin is the utility token used to facilitate transactions on the network and reward validators. XDC network operates a PoS protocol. Any staking and validation would require a set number of token deposits.