What is flasko (FLSK)? Your ultimate guide
Subscribe to Weekly Highlights
The major market events for the week ahead right in your inbox.
Subscribe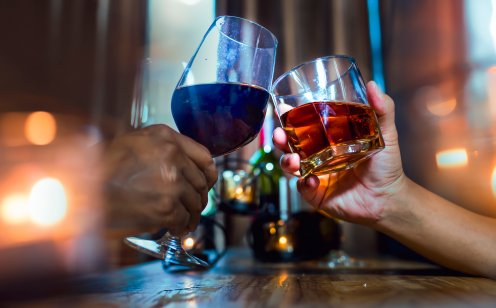 Content
It aims to help people invest in luxury alcoholic drinks, but what is flasko (FLSK)? How does flasko work? What is flasko used for? Let's take a look and see what we can find out.
ETH/USD price chart
NFTs and tokenisation
One of the biggest success stories in the world of cryptocurrency over the last 18 months is the rise of non-fungible tokens (NFTs). These rights to links to individual images of digital art took off in the summer of 2021 and became a hot topic.
With more and more people investing in NFTs, it was perhaps inevitable that many people, institutions and organisations that would have had nothing to do with blockchain technology jumped on the bandwagon and started making and selling their own NFTs.
It is important to point out that NFTs, along with the rest of the crypto market, have taken a downturn across the course of 2022, but also that NFTs, like them or not, are still a key part of the crypto sphere.
Something else that links in with the world of NFTs is that of tokenisation. This is the idea that everything that can be bought or, perhaps more relevantly, invested in, can be represented by a token.
This is not really a new idea. If you think about it, any currency that is backed by a reserve is, in effect, a tokenised version of the commodity that is in reserve. There is the idea that anything that can be traded can be tokenised, which leads some rather over enthusiastic crypto, blockchain, and web 3.0 evangelists to maintain that we are, apparently, on the cusp of some kind of new industrial revolution.
While this may not exactly be true – after all, it does remain to be seen whether or not this will actually lead to some kind of new uptake of investments – it does remain that it could, potentially, lead people who are already interested in investing to take up new sectors to put their money into.
If we consider these two different things, non-fungible tokens and overall tokenisation of assets, then it should not be such a surprise to learn that there are blockchain-based platforms that aim to combine the two. Going a bit further, there are systems that try to use NFTs as a way to invest in what might be considered as non-traditional investments.
Flasko explained
One such platform is Flasko. Set up in 2022, this aims to give people the chance to invest in high-end alcoholic drinks via the medium of NFTs. The idea is that people will be able to purchase an NFT that represents a certain amount of a bottle or case and then either keep hold of it or, potentially, sell it for a profit.
While people can buy a single, entire, NFT and then swap that for a bottle of the drink in question, people can, in effect, buy fractionalised versions of the non-fungible tokens. If you imagine, for instance, buying half an ether (ETH) token on a crypto exchange, the same principle applies. Holders of part-NFTs will still have the investment, it will only be on part of the item that is tokenised.
As the system's whitepaper says: "Our analysts track the market on a daily basis and will identify the products that have the best potential for long-term growth.
"All whiskeys, wines and champagnes will be stored in insured and licence-bonded warehouses.
"Users have the ability to purchase either a fraction, or 100% of an NFT and have the whiskey, wine or champagne delivered to their designated address free of charge.
"Each NFT represents either an individual investment (whiskey, wine, champagne) or even a basket of the aforementioned products.
"Each NFT and their relevant fractions will be tradable via the Flasko platform. Users will be able to buy and sell their investments."
The network's website claims that whiskey, wine and champagne have delivered a 28% return on investment (ROI) over recent years. Whether that is the case or not, it is important to remind you to conduct your own inquiries and check that this is the case – and understand what it might mean for any investment you decide to make.
Perhaps more importantly, just because a commodity has grown in the past does not mean it will continue on the same trajectory in the future. It is entirely possible – perhaps likely – that the drinks' value could stagnate or even drop over the coming years. As always with investments, it is important to be very careful and do your own research before you commit your money to a particular project.
What is flasko (FLSK)?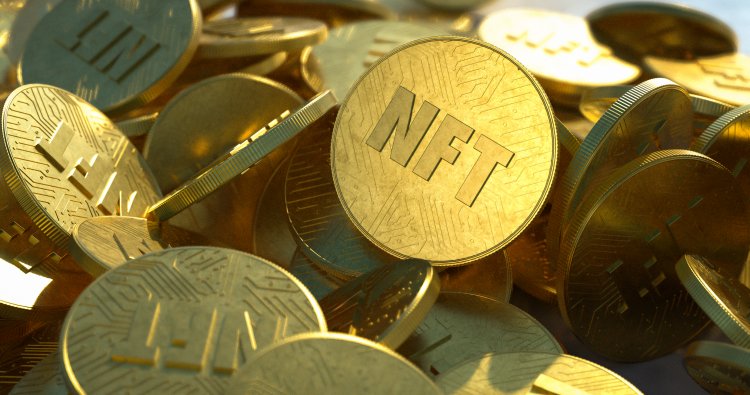 Flasko uses NFTs to help people invest in whiskey and wine – Photo: Shutterstock
Every blockchain and blockchain-based network needs to have its own cryptocurrency, and Flasko has the conveniently-named flasko token, also known by its ticker handle FLSK. The flasko cryptocurrency is designed to help keep the system running.
People who hold the crypto will be able to use it to buy the NFTs that the system creates, as well as staking their flasko cryptocurrency in return for rewards. Also, people who hold a particular but unspecified amount of flasko will be able to attend in-person events.
Something we should mention at this stage is that the system's whitepaper is rather unclear as to what, if any, blockchain the flasko crypto is based on. That means, technically speaking, that its hard to tell if we are talking about the flasko token or the flasko coin. While all coins are tokens, not every token is a coin.
We have asked Flasko if it can clear this up, but at the time of writing there was no immediate response to our request for a comment.
It is important to point out that the flasko coin or flasko token is not yet available on the open market. There is, however, an ongoing presale.
During this stage, 35% of the one billion total supply of the token will be put up for sale. Also, 12.5% of the supply will go on exchange listings, while 17.5% will be kept for marketing and 14% going to the development team. Protocol community investments will take 15% of the total supply, 5% to the platform's partnerships and 0.5% will go to unspecified charitable causes. It is worth pointing out that there is no specific date set for the end of the presale.
Once the presale is over, whenever that might be, and flasko (FLSK) enters the open market, transactions will be subject to a tax. There will be a 7% tax on purchases, with 4% going to marketing, 2% to a liquidity pool and 1% being burned. On the other hand, sales are subject to a 14% tax, with 9% going to marketing, 3% to the liquidity pool and 2% burned in an attempt to keep the price sufficiently high.
Potential red flags
Before we finish, a word of warning. If you are interested in flasko and want to find out more, a Google search reveals many sites trumpeting "expert" claims for, frankly, unbelievable growth for the crypto and claiming that it threatens many larger, more-established and, if we are being honest, completely unrelated cryptocurrencies.
These claims should be taken with a large pinch of salt. While more ethically-minded sites will mention that these articles have been paid-for, others will just make out that what they are saying is gospel.
Keep in mind that a proper cryptocurrency news and information site should be bound by some kind of compliance and not go around giving investment advice when they are not legally allowed to do so.
It is also worth pointing out the Flasko system has no named founders, which might be something that could put off an investor who wants to know who they can hold accountable for the platform's performance, and that the whitepaper misses out on the crucial detail of what the crypto is based on.
As ever, nothing beats doing your own research into the latest market trends, news, technical and fundamental analysis regarding flasko (FLSK) – and acting cautiously when it comes to investing in any kind of cryptocurrency. Also, you should remember that prices can go down as well as up, and you should never invest more money than you can afford to lose.
FAQs
How many flasko are there?

While the crypto has not yet entered the open market, there is meant to be a total supply of one billion flasko, according to its whitepaper.
Who owns flasko?

At the time of writing (4 October 2022), there was no specific answer to this. It is likely be a mixture of the people who have invested in FLSK during the presale and the platform's anonymous founders.
What makes flasko unique?

Some of the things that make both the FLSK crypto and the Flasko platform a little different is that it is designed to be used to invest in high-end alcoholic beverages. Also, the system's liquidity is to be locked for 33 years, with the tokens allocated to the team behind the platform vested for two years in attempt to reassure potential investors about the threat of rug pulling.
Related reading