Valkyrie ETF targets Bitcoin exposure through ecosystem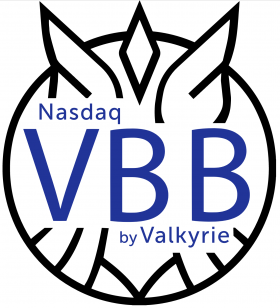 Valkyrie Funds launched a new exchange-traded fund (ETF) that invests in companies with what it calls "innovative balance sheets" that have either direct or indirect Bitcoin exposure.
"The goal of this actively managed fund is to invest primarily in companies that directly or indirectly invest in, transact in, or have exposure to the bitcoin asset class on their balance sheets, or those that operate within the bitcoin ecosystem," Valkyrie said in a prepared statement. "The fund does not invest directly in bitcoin."
Valkyrie Balance Sheet Opportunities ETF opened Thursday at $25.98 per share, up 2% but moved lower.
The fund was initially priced at $25 and began trading Wednesday at $24.86 per share and closed the session at $25.47, up 2.5%, on 4,800 trades, according to data maintained by Yahoo! Finance. Valkyrie Balance Sheet Opportunities ETF trades over the Nasdaq exchange under the ticker "VBB".
Fund allocation targets
Valkyrie Balance Sheet Opportunities ETF will invest at least 80% of its net assets in companies currently engaged in investing, trading or otherwise have Bitcoin exposure, including custodians, exchanges and traders, Valkyrie said.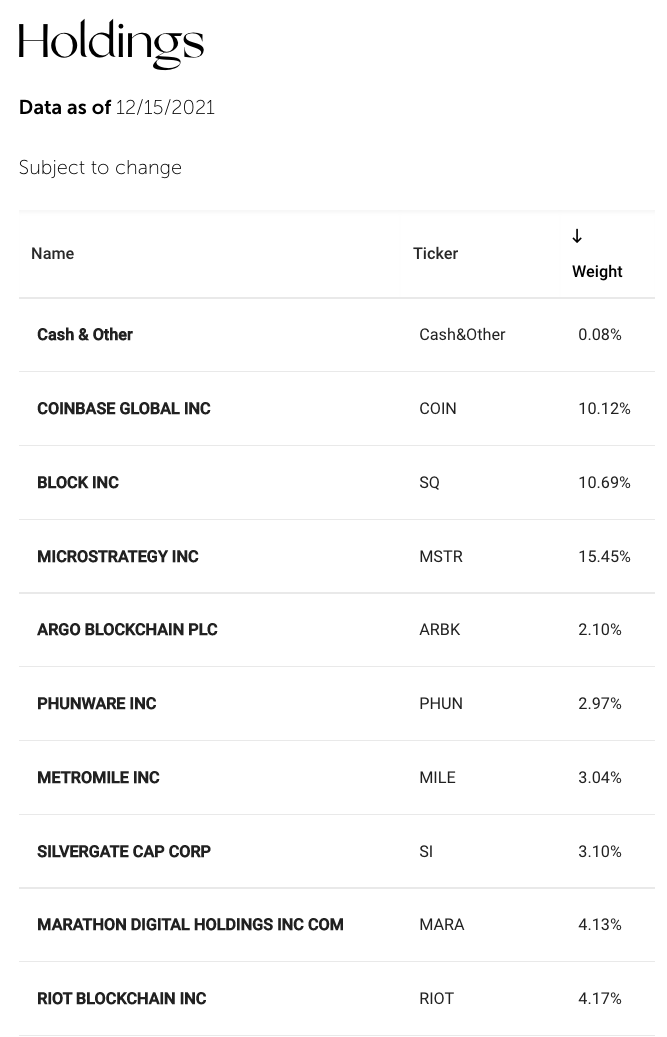 VBB Holdings – Credit: Valkyrie Funds
The other 20% will be invested in companies operating within the bitcoin ecosystem, such as digital wallet providers, miners and companies providing equipment or services to companies operating in the Bitcoin ecosystem. This includes companies that may not be directly and actively involved in Bitcoin but accept Bitcoin as payment or offer Bitcoin payment services.
"Bitcoin and digital assets are seeing increasing interest from all corners of the globe," said Valkyrie CEO Leah Wald in the same statement. "The companies with exposure to Bitcoin read the tea leaves and have decided to take action in an attempt to preserve their value, but also as another means to potentially generate more returns for shareholders in the decades to come."
The more specific target breakdown of the ETFs allocation goals outlined in the prospectus filed with the US Securities & Exchange Commission includes 10% of the fund will target bitcoin miners and 5% in pooled investments holding Bitcoin. A 20% target is aimed at companies Valkyrie believes will meet the objective criteria within three years.
Up to 15% of the fund will be invested in either convertible notes or proffered stock of targeted companies and 10% allocated to non-US investments, including those in emerging markets.
Read more: Race for first US bitcoin ETF heats-up