USD/JPY continues to build higher towards 138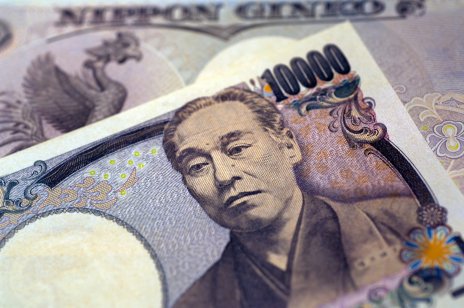 USD/JPY is advancing for the 5th straight session nearing the top of its ascending triangle pattern for the second time this month. The pair is currently facing off with the 200-day SMA (137.072) which is causing some resistance for buyers, but the path of least resistance is pointing firmly higher as the recent bullish momentum has formed higher highs and lows, suggesting that any pullback will likely strengthen the move higher as it may attract new buyers.
USD/JPY daily chart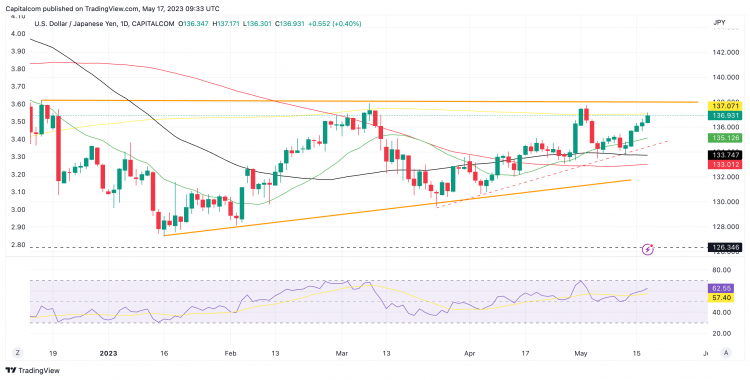 Source: tradingview
The US dollar has been moving higher in recent days as there seems to be some progress being made in the debt ceiling impasse, suggesting a default may be avoided. This has likely restored some confidence in the dollar at a time when investors are looking to balance out their portfolios with more safe haven assets, which include the US currency and value stocks like the big tech names.
Despite the Japanese yen also being valued as a value-holding investment, the Bank of Japan's continued ultra-lose monetary policy is scaring investors away given the country is experiencing the highest level of inflation in over 30 years. The updated CPI reading for April will be released tomorrow, May 18th.
Elsewhere, with inflation expectations having been revised upwards for the longer term, US yields have been building momentum after pulling back heavily at the beginning of May on the back of the Fed's suggestion that rate hikes may be paused as of June. Market expectations have changed over the past few days, with the market-implied rate curve showing a probability of 82% that no hike is delivered on June 14th, down from 98% just after the May meeting.
So far, USD buyers have been taking advantage of the move higher in yields, with the Dollar index at a 5-week high, currently trying to break above the 100-day SMA (102.49) after pushing beyond the 50-day SMA (101.94) for the first time since March 21st.
DXY daily chart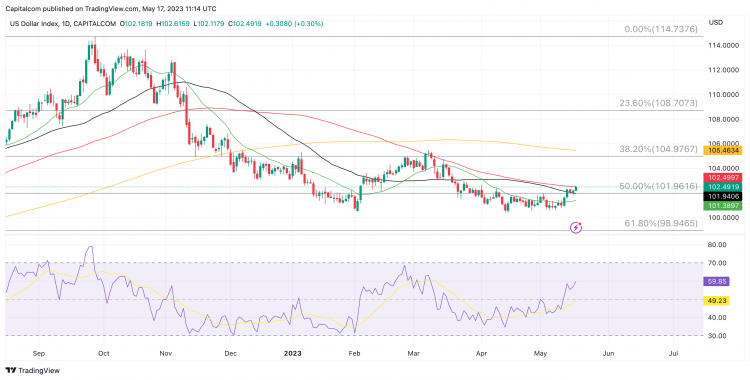 Source: tradingview