US mid-day: Up and down week continues, S&P loses 500+ points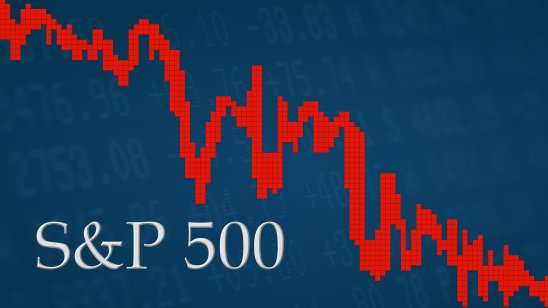 The major US gauges have wobbled between gains and losses the last four days and are now on pace for a losing week.
Halfway through the session, the Dow Jones Industrial Average was down around 200 points, the S&P 500 was off about 1.5%, while the Nasdaq Composite was 2.8% lower.
At the close of trading on Thursday, the Dow Jones Industrial Average was up 600 points, the S&P 500 ended 1.3% better, while the Nasdaq Composite closed 1.2% in the red and the small-cap benchmark Russell 2000 ended with a 2.9% pop.
For the week, the Dow is off 0.8%, the S&P 500 is down 0.6% and the Nasdaq Composite is 1.3% lower since Monday.
November jobs report underwhelms
US non-farm payrolls rose by 210,000 in November, with the nation's unemployment rate at 4.2%, the US Bureau of Labor Statistics (BLS) said in a press release today.
The key numbers were short of economists' expectations. Economists had predicted a gain of 450,000 jobs for the month, with the unemployment rate at 4.5%.
The unemployment rate of 4.2% was down by 0.4 percentage points while the number of unemployed people fell 6.9 million, a drop of 542,000, the BLS said.
What is your sentiment on US30?
Vote to see Traders sentiment!
Winners and losers: Didi's share move to China sinks other Asian ADRs
US-listed shares for Didi Global are 15% in the red after the Chinese ride-hailing group announced it was moving its listing to Hong Kong.
American depositary receipts of Chinese listings fell across the board on Friday with shares for Alibaba Group Holding slipping around 6.8% and shares for Pinduoduo retreating near 8.66%.
In other Chinese listings, shares for Baidu went around 8.85% lower, while shares for JD.com are off near 8.1%.
Following yesterday's rebound at the bell, travel stocks are lower again on Friday.
Shares for Las Vegas Sands were off near 3$, shares for Delta Airlines went down around 1.2% and shares for Carnival sank 3%.
Shares for Morgan Stanley were off 0.7% following an upgrade to Buy from Neutral at Citigroup.
Shares for DocuSign plummeted nearly 41%, after the e-signature software company posted an earnings report on Thursday suggesting growth during the Covid-19 pandemic was slowing.
Oil: Crude prices stay up on Friday
Oil futures are spiking again on Friday with West Texas Intermediate crude for January delivery, trading up $2.05, or 3.1%, higher at $68.55 a barrel on the New York Mercantile Exchange.
February Brent crude, the global benchmark, rose $2.27, or 3.3%, to reach $71.94 a barrel on ICE Futures Europe.
Gold: Precious metal finds gains on Friday
Following yesterday's decline and their lowest settlement since mid-October, gold futures are higher on Thursday.
Prices for February delivery are higher on Friday, rising 0.6%, or $10.60 to $1,773.40 an ounce.
Crypto: Digital assets in the red
Following a recent timeline of mixed trading, cryptocurrencies are down in order on Friday.
Bitcoin is down 3.30%, Ethereum is down 4.10%, Litecoin is down 5.57% and Monero is down 3.11%.
Forex: Euro maintains distance from US dollar
On Friday, one US dollar equals 6.38 of the Chinese yuan, 112.85 of the Japanese yen, 0.88 of the euro, and 1.28 of the Canadian dollar.
The ICE US Dollar Index, a measure of the currency against a half-dozen other monetary units, was up less than 0.1% at 96.223, while the 10-year Treasury note yields was at 1.431%, down two basis points.
Read More: US non-farm payrolls rose by 210,000 in November