US mid-day: Dow soars as traders shrug off Omicron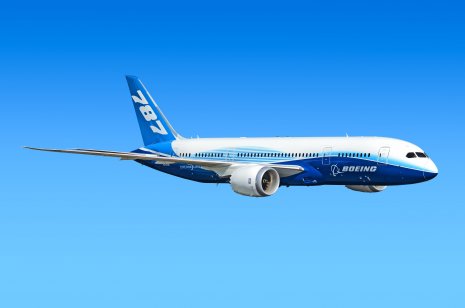 After three consecutive losing days, Wall Street is fighting back on Tuesday as the Dow rebounds 500 points.
Halfway through the session, the Dow Jones Industrial Average is up around 500 points, the S&P 500 went up about 1.2%, while the Nasdaq Composite tacked on 1.3% and the small-cap benchmark Russell 2000 spiked approximately 2.3% in the green.
Yesterday, increasing US cases of Omnicom spurred a sell-off as the Dow Jones Industrial Average lost around 430 points, the S&P 500 shed 1.1% and the Nasdaq Composite slipped 1.2%.
Winners and losers: Nike and Boeing spring Dow up
After plummeting during Monday's trading, the Dow Jones Industrial Average is up big on Tuesday as blue-chip shares like Boeing are up around 5.6% and shares of Nike are trading near 6.6% in positive territory.
As traders on Wall Street push Omicron concerns aside on Tuesday, shares of Pfizer have fallen around 4.30% after trading in the green all day yesterday.
Meanwhile, shares of Johnson & Johnson are 0.46% lower, while shares of Moderna are off again, trading around 3.03% in the red.
On Tuesday, travel stocks are taking off with shares of Delta Airlines going up around 6.2%, shares of United Airlines gaining approximately 7%, and shares of Carnival moving near 9% in the green.
In tech stock, shares of Apple are around 0.58% higher, shares of Meta Platforms are 1.77% in the green, while shares of Microsoft are up near 1.24% and shares of Amazon are about 0.73% better.
What is your sentiment on US30?
Vote to see Traders sentiment!
Oil: Crude prices rebound on Tuesday
Oil futures are higher on Tuesday with West Texas Intermediate crude for February delivery going up 94 cents, or 1.4%, to $69.55 a barrel on the New York Mercantile Exchange. February Brent crude, the global benchmark, was up 88 cents, or 1.2%, at $72.40 a barrel on ICE Futures Europe.
In energy stock, shares of Exxon Mobil are 1.53% better, while shares of ConocoPhillips are near 2.20% in positive territory.
Gold: Precious metal drops after early win
Gold futures are lower on Tuesday after starting the session with modest gains.
The continuous contract for the yellow metal is down near 0.40% to around $1,780.60.
Forex: Yields rise before midweek
On Tuesday, one US dollar equals 1.29 of the Canadian dollar, 114.17 of the Japanese Yen, and 0.89 of the euro.
The yield on the benchmark 10-year Treasury note went up 1.467% Tuesday from 1.418% Monday.
Read more: Boeing (BA) up 5% on UPS jet order