Tether hit with $41m fine over stablecoin backing claims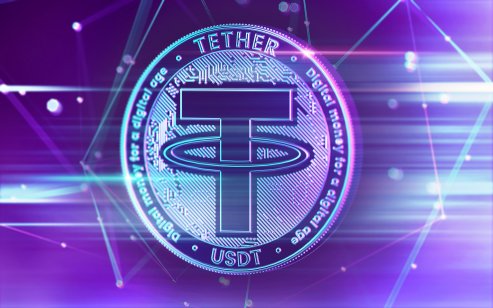 Two cryptocurrency-related companies were ordered to pay more than $42m (£30.55m) in fines Friday by the Commodity Futures Trading Commission to settle charges on an array of regulatory violations governing the industry.
The first order found Tether Holdings for allegedly making untrue or misleading claims and omissions of material facts related to the US Dollar Tether Token (USDT) stablecoin. Tether was ordered to pay a civil monetary penalty of $41m and halt any further violations of the Commodity Exchange Act (CEA) and CFTC regulations, as charged, according to the order.
The second order found Bitfinex engaged in illegal, off-exchange retail commodity transactions in digital assets with people in the US on the Bitfinex trading platform and operated as a futures commission merchant (FCM) without registering as required, the order states.
The order dictates that Bitfinex must pay a $1.5m civil monetary penalty and prohibits the company from further violations of CEA rules, as charged, and requires it to implement and maintain additional systems reasonably designed to prevent unlawful retail commodity transactions.
Tether investigation
Since Tether started in 2014, it represented its tokens as stablecoin valued at fiat currency and 100% backed by assets, including US dollars and euros.
However, the orders states, from 1 June 2016 to 25 February 2019, Tether "misrepresented to customers and the market that it maintained sufficient US dollar reserves to back every USDT in circulation with the 'equivalent amount of corresponding fiat currency' held by Tether and 'safely deposited' in Tether's bank accounts."
Additionally, an investigation found Tether did not complete professional audits during the time period. The order states the company had more than $328m transferred into its bank account before an accounting firm audit its books.
Bitfinex alleged violations
The CFTC order states from 1 March 2016 through at least 31 December 2018, Bitfinex allegedly executed illegal, off-exchange financed retail commodity transactions people in the US that were not eligible contract participants (ECPs) under the CEA.
Bitfinex allegedly operated as an FCM without CFTC registration by taking orders for, serving as a counterparty to, and accepting funds or property, including bitcoin and USD tokens, in connection with those same retail commodity transactions.
According to the order, the majority of margin trading was financed through Bitfinex's peer-to-peer funding program through which customers who held fiat or cryptocurrency in their account would "lend" those funds to other customers who would then use those funds to buy, sell, and trade on the Bitfinex platform. Additionally, an investigation found during the period, Bitfinex force-liquidated certain customer positions and acted as the counterparty to certain transactions.
This action, violated the terms of the 2016 order directing Bitfinex to stop offering, entering into, executing, or confirming the execution of illegal, off-exchange financed retail commodity transactions.
Read more: US CFTC charges man in futures and forex Ponzi scheme