The metaverse is "not a new idea" for online gamers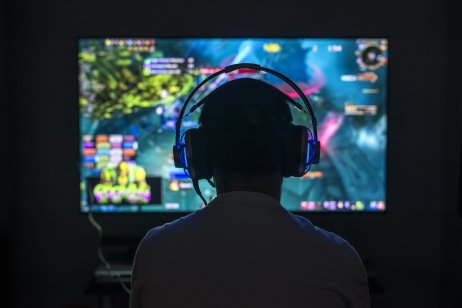 Sportswear giant Nike is the latest global name to enter the metaverse with its purchase of augmented reality firm RTFKT but the concept has been real for the gaming community for nearly two decades.
The iconic World of Warcraft (WOW) was launched by developer Blizzard in 2004 and the multiplayer online role-playing game has gone through multiple iterations with the latest version, Shadowlands, launched in 2020.
For Jarrold Tham, CFO and co-founder at Hong Kong-based Talon Esports, despite the recent buzz of publicity surrounding big names like McDonald's and the recently rebranded Facebook, entering the metaverse the idea of interacting online is a well-established concept.
Online gaming started in early 2000s
"The metaverse isn't a new idea to me or to the people who are into gaming. If you are talking about a virtual world where people congregate and do activities online, well that's describing virtual gaming.
"We've been doing this since the early 2000s and the emergence of high speed internet. So metaverse may be a new word but it's not a new concept for us."
He points to the digital economy emerging alongside online gaming where rewards are for achieving certain objectives, such as killing monsters. These can then be exchanged in the example of WOW for "digital gold", which can then be used to buy items like armour and weapons upgrades.
Indeed, the makers of WOW launched their own cryptocurrency in 2015 which is exchangeable between players and can be bought with fiat currency. The WOW coin currently trades at around 15 US cents.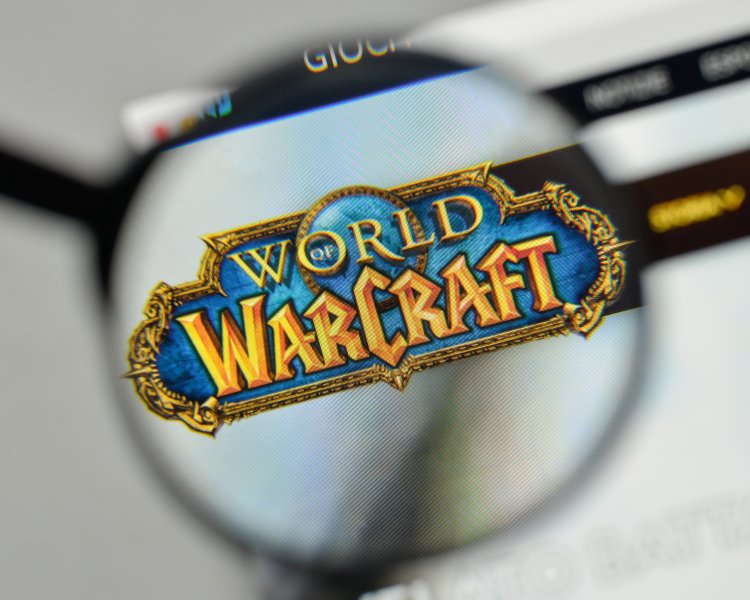 WOW launched its own crypto – Photo: Shutterstock
Commercialising the metaverse
"So when I say, the metaverse idea is not a new thing for us, it is because we've been using virtual currency already for a long time buying digital assets within the game itself to enhance our online presence."
Instead Tham says that what appears to be different about the metaverse in its current conception is the increasing awareness of firms over the potential to make money from virtual worlds.
"Gamers go into these worlds because of the communities that we enjoy being a part of, or because we love the game itself, for the gameplay or the story, or just for the camaraderie that we have online with fellow gamers. But the metaverse seems more of a commercial thing."
Active in League of Legends
Not that Tham is against making money. Talon was established in Hong Kong in 2017 and currently competes in a number of leading e-sports competitions including; League of Legends, Arena of Valor, Overwatch, Rainbow Six, Tekken 7 and Street Fighter V.
In addition to Talon's home base, it also has operations in Taiwan, South Korea and Thailand and its website says the sports team has 25 million followers across various social media platforms.
Key revenue drivers come from competition winnings, publishing fees and TV rights but one new area the e-sport's team is currently exploring is non-fungible tokens (NFTs).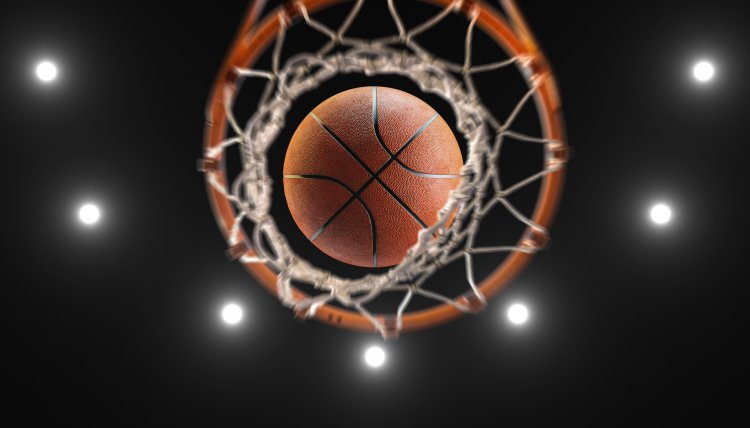 NBA NFT market is worth $600m – Photo: Shutterstock
NBA Top Shots
So far NFTs have been most closely associated with art and the mainstream sports sector. The National Basketball Association (NBA) has its Top Shots NFT collection, which enables avid fans to own tokens of historic slam dunks and dramatic moments from the leagues' matches.
The idea is a simply a modern twist on baseball cards, or the Panini football sticker collections which previous generations of sports fans collected, swapped and sold.
The difference with the NBA's product is that all the Moments can be bought or sold on an online platform run by NFT specialist Dapper.
So far the Top Shots phenomenon has generated over $600m in sales for its backers, the US professional basketball league and it is part of a broader movement which has seen the sporting world embrace NFTs and cryptocurrencies more readily than the wider population.
E-sports' NFT potential
Tham says that e-sports fans' familiarity with the digital universe mean that this demographic implicitly understands the NFT concept and that there are a variety of ways it can be applied to the sector.
In addition to the NBA style digital ownership of particular moments in a game and memorabilia linked to e-sports's competition wins, there is the potential to own a particular character, or a "skin".
A skin is essentially a piece of digital clothing worn by an avatar in a video game. A non-NFT skin pack of the long running Dota 2 game costs around $38,000, so the potential for tradable versions of these assets are clear.
Gamers understand NFTs
"At the end of the day, our business is competing in games, but NFTs offer a supplementary revenue stream that we're able to capitalise on because we are in a space where fans are very much into digital assets," Tham says.
"Because it's essentially what gaming is. You're within a digital world utilising digital assets. So for gamers it's very easy to understand the NFT concept and it's straightforward for us to market to those guys too. And hopefully sell some other activities," he adds.
Talon recently closed a funding round worth $5m with a group of investors led by Animoca Brands, a blockchain gaming specialist which also has a strong interest in NFTs.
Animoca Brands
Animoca was named in the Financial Times Asia-Pacific High-Growth Companies 2021 and was also a seed investor in Talon in 2018.
Other seed investors in Talon includes Hana Ventures, HZL Capital, while the latest funding round included AK Partners, Token Bay Capital, Foxmont Capital Partners and Arete Capital Asia.
Tham says Animoca's latest investment was in part related to the potential to monetise the sports team's fan base via NFTs.
"Animoca invests in crypto blockchain platforms or technologies or even game developers, which are active in the blockchain games.
"But they also invested in Talon with the idea that we would also have NFTs or digital asset related revenues, because they know that people interested in e-sports are more accepting of things like crypto, blockchain and NFTs."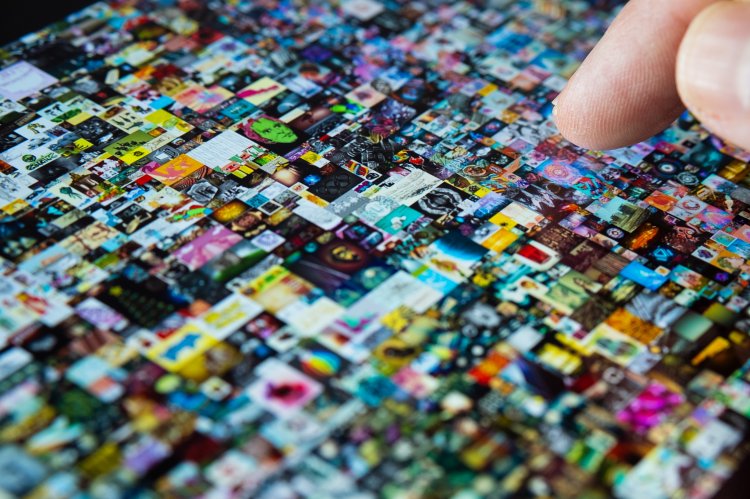 E-sports is perfect for NFTs – Photo: Shutterstock
NFTs are scalable
The CFO emphasises that Talon is at a nascent stage of deciding its NFT approach but depending on its eventual strategy there is a strong potential to monetise the sports team's appeal via this form of digital asset.
Crucially unlike, say, building an electric vehicle, there is no physical inventory involved in creating an NFT, which inherently makes it a scalable business. The key issue is designing a product that is attractive to Talon's fan base.
"Hopefully, we can sell a decent amount, but we don't have any projections right now. But it is the same process as in retail or fashion, you want to create something that people want.
"How we do that is most likely by focussing on certain moments or players and leveraging the IP (intellectual property) that we have. It's about creating something that will appeal to a sports fan who wants to collect memorabilia about a childhood player, in a way that they can relate to," Tham says.
Follow the author on Twitter: @aroaringboy