Shiba Inu rebounds to all-time high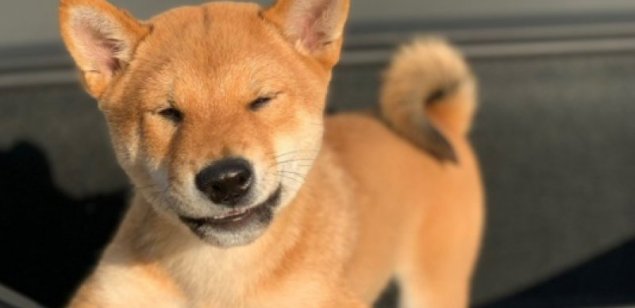 Shiba Inu has recovered rapidly from its fall at the weekend, which followed cryptocurrency celebrity Elon Musk's revelation that the coin does not feature in his portfolio.
On Tuesday, Shiba Inu was trading as high as $0.00004948 on CoinMarketCap, breaking its previous record, and has since gained almost 20% more.
The 11th biggest cryptocurrency by market capitalization, Shiba Inu's price began rising at the weekend after rumours began circulating that the coin would be featured on the investment platform Robinhood. By 11:20 UTC on Sunday it had reached its then-all-time high of $0.0000455.
What is moving Shibu?
Shiba Inu's ascent briefly stalled however after an Elon Musk tweeted "None" when asked by a Twitter user how much of the coin he was holding.
Musk had previously tweeted messages that some of his followers believed signalled the Tesla founder's endorsement of the currency. These included a cryptic emoji that some interpreted as being a Shiba Inu dog holding a rocket, which was supposedly a reference to the token going "to the moon", and a picture of his newly-arrived Shiba Inu dog, Floki. The latter saw the price of Shiba surge by 67%.
After Musk's clarification on Sunday that he does not own any Shiba Inu, its price dropped by over 20%. But it did not take long before the coin rebounded to reach a new all-time high.
A petition urging Robinhood to list Shiba Inu on its platform has gathered 330,000 signatures since its launch in June, with 30,000 adding their names since Sunday.
The coin was trading at $0.00005898 on Wednesday morning at 07:22 UTC, up 42% in 24 hours and 110% over the past 7 days.
Read more: Shiba coin price prediction: Will SHIB reach new highs?
With CFDs, you never actually buy or sell the underlying asset that you've chosen to trade. You can still benefit if the market moves in your favour, or make a loss if it moves against you.
However, with traditional stock trading you enter a contract to exchange the legal ownership of the individual shares for money, and you own this equity.
CFDs are leveraged products, which means that you only need to deposit a percentage of the full value of the CFD trade in order to open a position. But with traditional stock trading, you buy the shares for the full amount. In the UK, there is no stamp duty on CFD trading, but there is when you buy stocks.
CFDs attract overnight costs to hold the trades, (unless you use 1-1 leverage) which makes them more suited to short-term trading opportunities. Stocks are more normally bought and held for longer. You might also pay a stockbroker commission or fees when buying and selling stocks.