SEC v Ripple: 'Regardless of decision, the company will go on', says head of public policy Susan Friedman
Subscribe to Weekly Highlights
The major market events for the week ahead right in your inbox.
Subscribe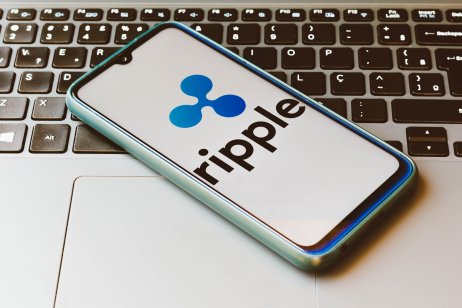 Content
The head of public policy at Ripple has said that "regardless of the decision" of the case between the US Securities and Exchange Commission (SEC) and Ripple Labs, the company behind ripple (XRP), "the company will go on".
Susan Friedman made these remarks at the Financial Times Crypto and Digital Assets Summit: Winter Edition on Monday 28 November.
She added that 2022 "has been a great year for Ripple".
In December 2020, the SEC filed a lawsuit against Ripple, arguing that XRP was a security.
As of 10:51am GMT, on 30 November, XRP was trading at $0.4014, up by 2.11% compared to the previous day, according to CoinMarketCap.
Friedman said that she is hoping for a decision in the case to come in the first half of 2023.
Brad Garlinghouse, CEO of Ripple Labs, had previously said at the DC Fintech Week conference in October 2022 that the end was in sight, and the lawsuit would end in the first half of 2023.
XRP to USD
30 November summary judgment filings
The SEC and Ripple Labs both had until today (30 November) to file their summary judgements.
In September 2022, the SEC and Ripple Labs both filed motions for a summary judgement.
A summary judgement means that the lawsuit would not have to go to trial and instead ask District Judge Analisa Torres to make a ruling based on the arguments filed in documents.
The motions for a summary judgement were filed at the Southern District of New York.
Once both parties have filed their summary judgements they will remain under seal. Then on 2 December, the SEC and Ripple Labs will meet to jointly discuss the redactions in the court filings.
On 5 December, the filings will be made public and then on 22 December, Ripple Labs and the SEC's omnibus motions to seal all documents related to the summary judgment motions will be filed.
What is your sentiment on XRP/USD?
Vote to see Traders sentiment!
CFTC 'requires more money to police crypto'
Friedman also discussed the Commodity Futures Trading Commission (CFTC) and its role in overseeing cryptos. Even though the head of public policy said the CFTC "is a robust agency" it has recognised that it "requires more money to police crypto".
Regarding the SEC and CFTC's role in cryptos Friedman asked: "How do you draw a line between what is a digital security and a digital commodity?"
At the same event, Rostin Behnam, chair of the CFTC said: "There will be a gap if they do not have crypto regulation in both bodies [SEC and CFTC]."
Behnam detailed that he felt numerous cryptos were securities but both bitcoin (BTC) and ethereum (ETH) were commodities.
Related reading