Rocketfuel Blockchain price rises on regulatory filing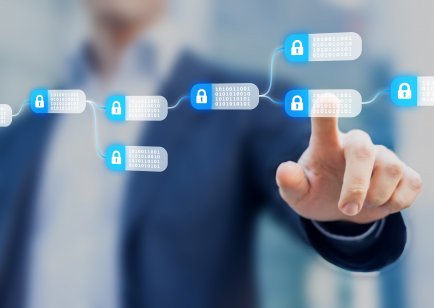 Penny stock Rocketfuel Blockchain's share price rose on a regulatory filing Friday.
San Francisco, California-based Rocketfuel saw its stock close up 4%, or 5 cents, at $1.11 on the over-the-counter Ventures Market after the company filed a preliminary prospectus with the US Securities and Exchange Commission.
Company looking to sell 10.5 million shares
Rocketfuel is looking sell 10.5 million shares by issuing additional shares and warrants.
The final offering price will be subject to negotiation with current shareholders. Rocketfuel said its Thursday 21 October per-share price of $1.05 could be indicative of the final offering level.
Payment and check-out systems
The company develops payment and check-out systems for purchases on e-commerce websites using cryptocurrencies and direct bank transfers. Rocketfuel is concentrating on business-to-consumer services but plans to add business-to-business capabilities, according to the regulatory filing.
The check-out systems are designed to reduce the cost of online transactions and make them faster, more secure and easier to complete.
"We believe that users of our systems should enjoy a seamless check-out experience compared to current online shopping solutions, and that merchants will realise cost savings and other advantages over credit-card based payment systems," said Rocketfuel in the regulatory filing.
Gert Funk heads company
Founded in 2018, Rocketfuel is chaired by executive chairman Gert Funk, a Danish tech company founder. Funk also leads the company's sales effort.
He served as Rocketfuel's president and CEO before relinquishing those duties to Peter Jensen in 2020. In addition to founding companies, Funk has served as a principal member of Mastercard.
He also serves as president of the Monaco Blockchain Association.
On 12 October, Rocketful granted shareholder Triton Funds permission to sell 2.5 million shares, according to a separate SEC regulatory filing.
Memorable week
Rocketfuel's share price came at the end of a memorable week for Bitcoin and Blockchain, which underpins cryptocurrency development.
Earlier in the week, Bitcoin's price surpassed $66,000 for the first time and Stronghold Blockchain became the first bitcoin miner to go public, as its share price soared more than 65% on the Nasdaq Global Market.
However, Bitcoin's price cooled off on Friday.
Read More: Bitcoin ETFs close week underwater as Bitcoin slides from high
The difference between stocks and CFDs
The main difference between CFD trading and stock trading is that you don't own the underlying stock when you trade on an individual stock CFD.
With CFDs, you never actually buy or sell the underlying asset that you've chosen to trade. You can still benefit if the market moves in your favour, or make a loss if it moves against you. However, with traditional stock trading you enter a contract to exchange the legal ownership of the individual shares for money, and you own this equity.
CFDs are leveraged products, which means that you only need to deposit a percentage of the full value of the CFD trade in order to open a position. But with traditional stock trading, you buy the shares for the full amount. In the UK, there is no stamp duty on CFD trading, but there is when you buy stocks.
CFDs attract overnight costs to hold the trades, (unless you use 1-1 leverage) which makes them more suited to short-term trading opportunities. Stocks are more normally bought and held for longer. You might also pay a stockbroker commission or fees when buying and selling stocks.