Robinhood to launch crypto wallet in October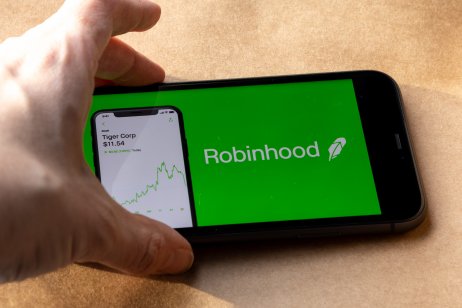 Robinhood will start beta testing its crypto wallet which allows users to store crypto currencies including Bitcoin and Ether.
The company on Wednesday announced it will start testing the crypto wallet next month and interested users would need to register to be on the waitlist, confirming earlier media reports.
"We're excited to share that starting next month, the first customers will begin testing crypto wallets on Robinhood. We'll share their experience and feedback on our blog and twitter regularly so you can follow along and get an under the hood look into what we're building. After that, we will continue to roll out access to more and more customers through our waitlist," it said.
Security features
"Robinhood crypto wallets will allow you to move your crypto in and out of your app in a few taps: send your crypto to other wallet addresses and receive supported cryptocurrencies into your Robinhood account. This means you can consolidate your coins into one account so it's easier to track your portfolio, move supported coins into your Robinhood account so you can trade those coins commission-free, and more."
Robinhood added that to ensure safety of the wallet, security features include "identity verification, multi-factor authentication, and email and phone verification to keep coins safe from hacks and other threats."
What is your sentiment on ETH/USD?
Vote to see Traders sentiment!
Official release in 2022
Christine Brown, Robinhood's COO, said in an interview with CNET that the official release of the crypto wallet is slated in 2022.
"We will be rolling out to a beta group of initial customers in the coming month. And we're going to be building in public, so those users are going to get an early version of the app. We're going to be looking to them for feedback and first experiences, and it will help iterate and drive the final product that we produce," Brown said.
"Beyond this next month, we will be rolling out to users on our waitlist through early 2022."
Read more: Robinhood trades higher on crypto wallet report