RMRK coin price prediction: can the NFT token move higher?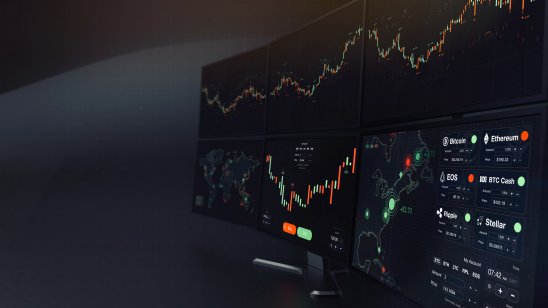 The RMRK cryptocurrency (pronounced: 'remark') launched in September. It's been trading higher this week after falling to its lowest level since late November. The RMRK/USD price spiked in early December. It then retreated before turning higher as the cryptocurrency markets attempted to break out after a selloff.
What is the RMRK token and can the price continue to rebound? In this price analysis we look at how the relatively new coin works and the latest RMRK price predictions.

RMRK enables NFT customisation across chains
RMRK is a set of standards for customising non-fungible tokens (NFTs) on the Kusama blockchain, a parallel test chain for the Polkadot blockchain. The standards are building blocks that "stand alone but allow the NFT creator to build a system of arbitrary complexity when putting them together", according to the RMRK website. Using Kusama's multi-chain design, NFTs created using RMRK can be transferred to any connected parachain.
RMRK was co-founded in August 2020 by experienced developers Bruno Skvorc, Yuri Petusko, Yuri Girjanskis and Ilia Dvornikovs. Skvorc was technical educator at the Web 3 Foundation, which supports the development of technologies and applications for decentralised web software protocols.
The RMRK token was generated on 15 Sept, and released to the original buyers of Kanaria NFTs. Kanaria NFTs are collectible birds hatched from limited edition eggs, with their features influenced by on-chain emoticons that were sent to them. Kanaria have been trading in volumes of around 5m each month. The most expensive was traded for 1,250 Kusuma coins, valued at $400,000 at the time, according to the RMRK website.
Users can mint RMRK on the Singular user interface (UI) for Kusama-native NFTs. RMRK is also listed for trading on the Kucoin, Gate.io and StealthEX exchanges.
"DEX listings are coming as soon as the required parachain functionality is active. RMRK Association will not be pursuing any CEX listings – we are prioritising DEXes. If a CEX wishes to list $RMRK, they can do so – the protocol is open and the token permissionless," the Singular website
states
.
There are currently 9.5m RMRK tokens in circulation of a total supply of 10m. The token is designed to be deflationary, which could support its value over time. The remaining 5% of the supply is locked for the development team to access after two years.
Token holders can use RMRK to mint, trade and interact with NFTs, including curating NFTs in galleries on Singular and paying commission to launch white label Kanaria campaigns, similar to how advertisers in the Brave web browser pay for campaigns using the Basic Attention Token (BAT).
There are several uses planned for the RMRK token in 2022, according to the company's documentation:
Minting fee. To offset the cost of storing NFTs on the InterPlanetary File System (IPFS) and increase long-term availability, a minting fee of around $1 will come into effect in the first quarter of 2022, payable in RMRK.

Metaverse currency. RMRK tokens will pay for playable elements in a new metaverse to launch in the fourth quarter of 2022. Users will be able to stake tokens in the metaverse.

DAO collateral. During the first quarter of 2022, users will be able to convert an NFT into a batch of fungible tokens to be used as collateral to vote in the decentralised autonomous organisation. Users will have to stake RMRK to prevent fungible token spam.

Multi-chain abstraction. RMRK tokens will be used across chains in the ecosystem from the first or second quarter of 2022.

Governance. Holders of RMRK tokens will be allowed to vote on decisions about the operation of the protocol from the second quarter of 2022.
The RMRK Association is partnering with developers in the Polkadot ecosystem. In its most recent collaborations, on 16 December, RMRK announced a partnership with SORA, which provides tools for decentralised applications. SORA and RMRK are combining their feature sets and extending SORA bonuses to Kanaria NFT owners. RMRK will reward the top 100 participants in SORA's crowd loan with an airdrop of a Kanaria-compatible item.
And on 22 December, RMRK announced a partnership with Robonomics, an open-source platform for Internet of Things (IoT) applications through the Kanaria project.
"This integration allows RMRK 2.0 NFTs to natively exist on Robonomics' upcoming parachain, and has implications for the extension and exploration of how NFTs built on the RMRK standard can be utilised in IoT applications and complex robotics," RMRK said.
The RMRK token price traded up from zero to $7.97 on 28 September, ending the day at $4.82. The price rose to $12.54 on 5 October, then slipped to a low of $7.57 on 12 October, largely trading between $8-10 until early November, when it surpassed the previous high and reached $13.44 on 4 November. The price continued to rally in the second half of November, peaking at a new high of $66.98 on 3 December.
The RMRK coin chart shows the price has been increasing volatile, dropping back to $34.52 on 14 December, rising to $46.87 on 15 December and then falling to a low of $31.66 on 20 December. The price then moved back above the $41 level intraday on 23 December.
What's the outlook for the RMRK price heading into the new year and beyond? Can it set a new high?
RMRK coin price prediction: Targets for 2022 and beyond
Short-term sentiment on the RMRK token was neutral at the time of writing (24 December), technical analysis from CoinCodex showed.
There were 10 indicators giving bearish signals compared and six bullish signals. The Hull moving average was bullish, while the volume-weighted moving average was bearish. The 50-day simple moving averages (SMA) as well as the 50-day exponential moving average (EMA) indicated the token was a 'buy', while the 21-day SMA and EMA were showing 'sell' signals.
With a pivot point at $38.90, there was technical support at $36.93 down to $32.18, with resistance at $41.69 up to $46.45, the data showed.
CoinCodex future price prediction indicated that the RMRK coin value could drop by 14.04% to $33.48 by 29 December.
Wallet Investor's RMRK token price prediction had the coin trading down to $36.356 on December 27, rising to $39.061 by the end of 2021 then rallying by more than 500% to reach $259.187 by the end of 2022. The algorithm-based forecaster predicted that the price could continue climbing, ending 2023 at $475.476 and 2025 at $907.509, the data showed.
The RMRK coin prediction from DigitalCoin was less bullish in its outlook, forecasting that the price could average $63.33 in 2022 and then rise from $71.14 in 2023 to $86.08 in 2024, before declining to an average of $75.68 in 2025. By 2028, the site predicted the price could average $167.71 with a peak up to $174.65, based on historical data.
The RMRK crypto forecast from Price Prediction put the coin at an average of $53.83 in 2022, moving up to $168.30 in 2025 and then accelerating to an average of $1,100.17 by 2030.
It's important to keep in mind that cryptocurrency markets remain extremely volatile, making it difficult to accurately predict what a coin's price will be in a few hours, and even harder to give long-term estimates. As such, analysts and algorithm-based forecasters can and do get their RMRK predictions wrong.
Cryptocurrencies are high-risk assets. RMRK crypto price predictions shouldn't be used as a substitute to your own research. Always conduct due diligence and evaluate the level of risk you are prepared to accept before investing. And never invest money you cannot afford to lose.
FAQs
Is RMRK coin a good investment?

Cryptocurrencies are highly-volatile assets, making them high-risk investments – especially newer coins and tokens. Whether RMRK coin is a good fit for your investment portfolio depends on your personal circumstances and risk tolerance. You should evaluate the level of risk you are prepared to accept before investing. And never invest money that you cannot afford to lose.
Can RMRK token reach $100?

Forecast sites, including Wallet Investor, Price Prediction and DigitalCoin, predicted (as of 24 December) that the RMRK token price could hit the $100 mark in the next few years.
How high can RMRK crypto go?

The most bullish forecast from Price Prediction (as of 24 December) suggested that the RMRK token could make strong gains to surpass the $1,000 mark by 2030. Note that algorithm-based forecasts and analyst price targets are based on the past performance of the cryptocurrency, which never guarantees future results.
Read more: Crypto's big year: The five best crypto investments of 2021