New Zealand central bank takes positive view on CBDC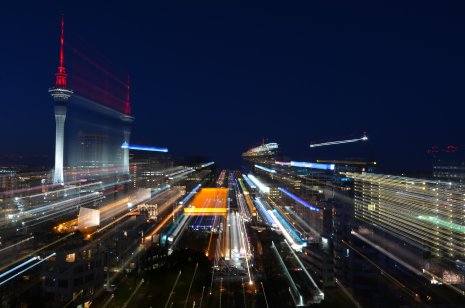 The Reserve Bank of New Zealand is considering the possibility of issuing a Central Bank Digital Currency (CBDC) and has floated a discussion paper to get feedback on a Kiwi digital dollar.
Authorities globally are looking into launching CBDC's. Earlier this week Bank for International Settlements issued a report saying state-backed digital token could slash the cost and time of making international transfers.
Countries in the Asia Pacific have been in the vanguard of CBDC launches and the RBNZ discussion paper is very positive about the concept's potential.
CBDCs protect "digital sovereignty"
"A Central Bank Digital Currency (CBDC) would see the features and benefits of cash enjoyed in the digital world, working alongside cash and private money held in commercial bank accounts. It could make for much more efficient and integrated platforms benefiting individuals and businesses, as well as protecting monetary sovereignty," RBNZ's assistant governor Christian Hawkesby said in a statement on Thursday.
The discussion papers, however, made it clear that it was not issuing a digital currency in the immediate future. According to the central bank, developing its digital currency would require long lead times and a multi-stage approach. It considered the discussion paper the "first of many" if it confirms its position on the case for a central bank digital currency.
"We are considering a CBDC now because as stewards we must be forward-looking and prepared for future money and cash needs, and not because we intend to issue a CBDC in the immediate future. Any decision to issue a CBDC will follow a thorough assessment of a policy case that weighs all considerations appropriately," the central bank said.
Fed looks at CBDCs
The central bank does see several benefits to having its own digital currency. According to the RBNZ, a central bank digital currency can strengthen New Zealand's economy by ensuring the domestic currency remains the unit of account in a digital future.
The RBNZ also said that CBDCs can improve the technological form and functionality of central bank money to ensure it remained relevant as well as provide an additional monetary policy tool, by either being used to provide monetary stimulus or by being interest bearing.
Earlier last week, the US Federal Reserve chair Jerome Powell had said that the Fed would soon release a research paper on the costs and benefits of a central bank digital currency.