Raydium (RAY) price prediction: Will RAY rebound?
Subscribe to Weekly Highlights
The major market events for the week ahead right in your inbox.
Subscribe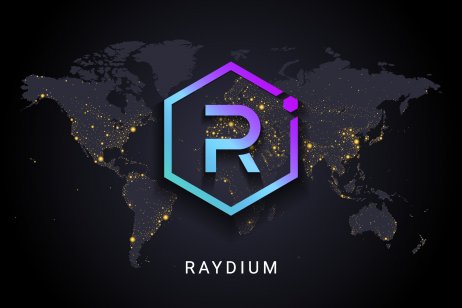 Content
2021 was a watershed year for DeFi coins. Many protocols saw a surge in popularity and a corresponding increase in price. Thus far, 2022 has shown no indications for optimism, as the entire cryptocurrency market appears to be in a state of turmoil.
At the time of writing (3 February), bitcoin (BTC) was trading at $37,039, down 46% from the all-time high of $68,789 achieved on 10 November 2021, according to CoinMarketCap.
Similarly, raydium (RAY), a DeFi protocol, was trading at $3.57, down more than 78% from its all-time high of $16.93, achieved on 12 September 2021. Moreover, the RAY token price bottomed to a 90-day-low of $3.16 on 24 January.
Can raydium rebound and test new highs in 2022 and beyond? Let's consider the project's fundamentals and latest developments to get a clearer view of a plausible raydium price prediction.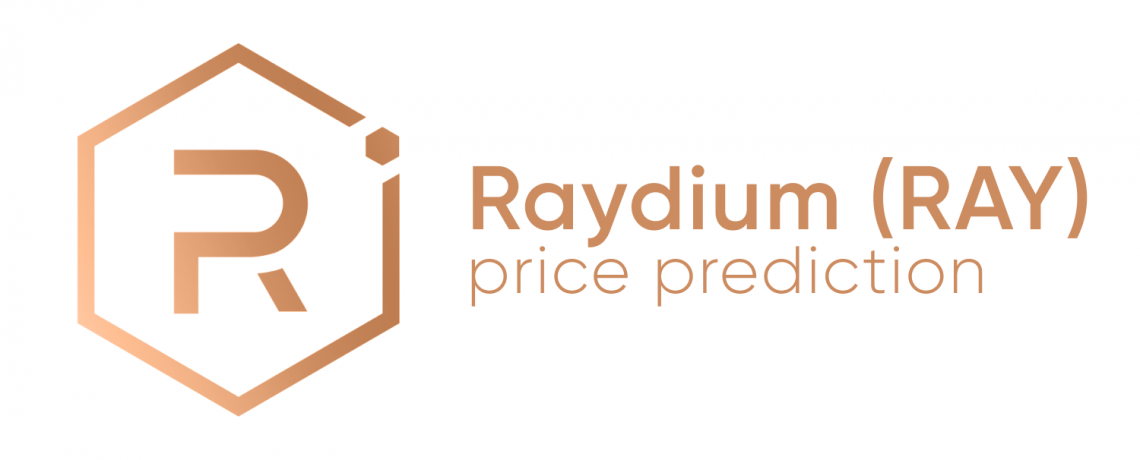 What is Raydium coin and how does it work?
Raydium is a DeFi platform built on the Solana blockchain that leverages an automated market maker (AMM) platform to enable users to swap, trade and offer liquidity on their digital assets to receive a yield on their investment.
On an AMM platform, trading occurs against a pool of tokens rather than between buyers and sellers, enhancing overall liquidity. Unlike other AMMs, Raydium's AMM delivers on-chain liquidity to Serum's central limit order book.
Serum is a decentralised cryptocurrency exchange (DEX) that enables trustless cross-chain trading. Thus, Raydium's users and liquidity pools access the complete Serum ecosystem's order flow and liquidity, and vice versa.
Additionally, Raydium's Best Price Swaps function assesses whether users can benefit from swapping inside a liquidity pool or via the Serum order book.
Apart from trading and swapping, there are various options for users to gain additional incentives on Raydium, such as via participation in liquidity pools and staking.
Additionally, Raydium's AcceleRaytor aims to accelerate the Solana ecosystem forward by acting as a launchpad for creative enterprises seeking to attract investment and generate early liquidity.
RAY is the Raydium network's native token, and users that supply liquidity to Raydium are rewarded with RAY. RAY can then be staked on the platform to earn rewards.
RAY coin news and price drivers
The project has undergone a number of significant milestones and developments, which may drive the raydium coin value.
Partnership with Wootrade Network
Raydium Network collaborated with Wootrade Network in June 2021 to increase the liquidity of their respective tokens across decentralised finance (DeFi) projects. Wootrade is a liquidity pool offering market-making and zero-fee transactions on more than 20 exchanges and institutions.
As a result of this partnership, Raydium launched a WOO/USDC liquidity pool for trading on Raydium and Serum. WOO is the native token of Wootrade Network. Additionally, RAY was listed on the Wootrade Network and its worldwide partner exchanges.
Partnership with Magic Eden
Raydium Network partnered with Magic Eden, a Solana-based NFT marketplace, in October 2021 to increase NFT accessibility in the Solana ecosystem.
As a result of this partnership, Raydium users can trade NFTs directly on the Raydium site. Moreover, all NFT projects listing will be dual-listed on Raydium and Magic Eden, increasing liquidity and engagement.
Additionally, Magic Eden launched Raydium's Swaps, which enabled any token to be used as payment for NFTs on the platform, and Raydium DropZone projects received prioritised authentication on Magic Eden.
Launch of DeFi Land on AcceleRaytor
In November 2021, DeFi Land was launched on Raydium's AcceleRaytor to gamify DeFi. DeFi Land is a multi-chain farm simulation game designed to help gamers take advantage of DeFi.
By operating their virtual farm and creating a variety of products, players can make a tangible return from the growth of their field while also learning about the DeFi world and its peculiarities.
Launch of metaverse projects: Realy and Space Falcon
In November 2021, Realy, a metaverse, was launched on AcceleRaytor. Realy Metaverse is Solana's first Live-to-Earn metaverse designed by Unreal Engine. Realy metaverse is intended to be a virtual metropolis with 3D visuals that focuses on street culture via the incorporation of real-world companies such as fashion labels, graffiti artists, trendy toy brands, rappers and skateboard brands.
In January 2022, Raydium launched another metaverse project, Space Falcon, a Solana-based metaverse featuring the classic space shooter game and premium NFTs.
RAY/USD price analysis
RAY is a relatively new DeFi coin launched on 21 February 2021. It has experienced significant price fluctuations since then.
Based on the earliest available price data from CoinMarketCap, RAY immediately gained popularity after its launch, with its price surging more than 100% in a single day from $6.25 on 22 February to $12.56 on 23 February. However, on 28 February, the price plummeted by more than 60% to $4.97.
RAY recovered its positive momentum on 11 March, reaching $10.69 before a retracement to $7.34 on 25 March. Post that, the rally continued, and the token reached a high of $15.88 on 3 May, dropped to $5.64 on 20 May and then tumbled to an all-time low of $2.45 on 20 July – a roughly 85% decline from the May high.
After reaching an all-time low, RAY turned bullish and hit $8.12 on 18 August, before rising to an all-time high of $16.41 on 13 September – a 570% rise from the all-time low. The token collapsed to $9.23 on 22 September. It closed the year even lower at $6.51, as of 31 December 2021.
RAY was trading at $6.53 on 1 January, and since then has been trading downwards. It hit a 90-day-low of $3.16 on 24 January. At the time of writing (3 February), RAY was trading at $3.57, with a market capitalisation of $289m.
Raydium (RAY) price prediction: Targets for 2022, 2025 and 2030
CoinCodex's short-term sentiment for the Ray token price was bearish, with four indicators showing a bullish signal and 22 bearish, as of 3 February 2022.
All the daily and weekly simple moving averages (SMA) and exponential moving averages (EMA) gave 'sell' signals. The Hull moving average (HMA) and the stochastic RSI (Stoch RSI) were also bearish.
The volume-weighted moving averages (VWMA) and relative strength index (RSI) gave 'buy' signals. Meanwhile, the average directional index (ADX) , and the Moving Average Convergence Divergence (MACD) were neutral.
According to the RAY price prediction from CoinCodex, the token price could increase by 20.73% to reach $4.34 by 8 February 2022.
As of 3 February, algorithm-based forecasters shared mixed long-term RAY predictions:
According to Wallet Investor's raydium prediction, the RAY token was considered a bad investment. It predicted the average price could fall to $2.08 by the end of 2022 and further decline to $0.25 by 2025. The five-year RAY crypto price prediction indicated that it could collapse to $0.12 in January 2027.

According to Digital Coin's RAY coin price prediction, the average price in 2022 could be $4.90, moving up to $5.62 in 2023, $7.95 in 2025 and $15.34 in 2029.

The raydium crypto price preidction from Price Prediction suggested the average price of RAY could reach $5.13 in 2022, $15.88 in 2025 and $96.09 in 2030.
When looking for RAY predictions, bear in mind that analysts' and algorithm-based targets can be wrong. These RAY projections are based on fundamental and technical studies of a cryptocurrency's past performance. Past performance is no guarantee of future results.
It's essential to do your research and always remember your decision to trade depends on your attitude to risk, your expertise in the market, the spread of your investment portfolio and how comfortable you feel about losing money. You should never invest money that you cannot afford to lose.
FAQs
Is Raydium coin a good investment?

Raydium is a relatively new DeFi project formed in February 2021. It's based on the Solana blockchain. Through its many use cases, it caters to DeFi and emerging trends such as NFTs and the metaverse. Still, whether the RAY token is a good fit for your investment portfolio depends on your circumstances and risk tolerance. You should estimate the level of risk you are ready to take before investing.
Will the RAY coin hit $100?

Algorithmic forecasting tools including Wallet Investor, Digital Coin and Price Prediction (as of 19 January) shared mixed views on the coin's future. Price Prediction estimated that RAY token could exceed $100 by 2031.
Will Raydium go up or down?

Raydium price predictions differed as of 3 February. Wallet Investor shared a bearish outlook, while Digital Coin and Price Prediction were bullish in their RAY price targets for the coming years.
How high can Raydium coin go?

According to Price Prediction's RAY forecast, as of 3 February 2022, the price of RAY token could hit $96.09 in 2030.
Related reading