RAILGUN (RAIL) price prediction: Can it deliver on-chain privacy?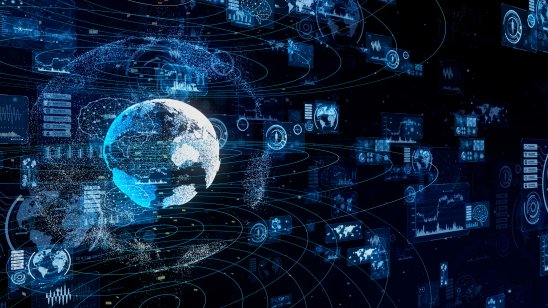 RAILGUN – the privacy-focused smart contract system – saw the prices of its governance token, RAIL coin, spike at the start of the year ahead of the project's full launch in 2022.
RAIL coin prices hit a peak of just over $4.12 on 2 January, according to CoinMarketCap. Although prices have since fallen to $1.92 on 11 January, the RAILGUN coin value has more than tripled from its initial trading price of $0.51 on 12 July 2021 after the project launched, CoinMarketCap data shows.
RAIL prices have climbed since late September last year, breaching the $1 level within a month and continuing to climb until late December, where it closed in on the $2 mark before dipping away just before the coin's latest spike in January 2022.
This early January price spike coincided with the RAILGUN's first airdrop – which is where the crypto's users can receive RAILDOT tokens in exchange for staking RAILGUN tokens on Ethereum. RAILDOT tokens are necessary for taking part in the decentralised autonomous organisation (DAO) for RAILGUN on the multi-chain Polkadot network.
In addition, the system has also launched on Binance Smart Chain and Polygon in early January 2022. According to RAILGUN, users of its system on the two blockchain networks will have "substantially lower gas fees than are necessary for using the privacy system on Ethereum".
The RAIL price rally was driven by some users' belief that unlike other systems, Railgun can provide privacy and anonymity for blockchain transactions.
"Railgun is light-years ahead of previous privacy protocols. Incumbent solutions have failed to accomplish the flexibility, security, and privacy guaranteed by Railgun. Mixers are woefully lacking in functionality and convenience. They don't allow for internal shielded transfers, can't interact with smart contracts, and users have to operate in fixed denominations meaning users can't effectively transact using their protocol, with any kind of ease or efficiency,"
reported news portal Bitcoinist
.
Are you interested in learning more about RAILGUN? Read on for the latest RAIL coin news and RAILGUN price prediction.
What is RAILGUN crypto?
According to RAILGUN's white paper, the system "is a collection of smart contracts that verify zero-knowledge proofs, allowing users to make, send or receive transactions without revealing any assets, amounts, or identities."
In the absence of such a system to anonymise transaction details, transactions could be traced on the blockchain, revealing the addresses of the wallets.
According to RAILGUN, the system is built on the Ethereum mainnet and is designed for users to:
Build a fully private store for cryptocurrency assets

Trade and participate in decentralised finance (DeFi) platforms with complete privacy and the full security of the blockchain

Swap tokens privately with other users, without an on-chain activity trace

Produce a proof-of-your-source of assets – for compliance purposes, for example
RAILGUN achieved this through implementing what it calls 'adapt modules', which are extensions that can be deployed on top of the on-chain system.
According to RAILGUN, users can achieve privacy and anonymity faster than other on-chain systems because of two fundamental advantages of its system design.
The implementation on the mainnet increases the size and noise of the anonymity pool. All transferring, swapping, lending, borrowing and general transactions within decentralised applications greatly increase the throughput and variation of interactions with RAILGUN, making it progressively more difficult to correlate withdrawals from and deposits into the crypto.
It allows users to keep their assets in their original form, without converting to a different token, within the RAILGUN system longer term. Assets can be privately transacted but also privately stored. With assets in RAILGUN, users can still do everything they do with assets outside of RAILGUN, reducing the incentive to ever move these assets out.
RAILGUN's white paper illustrated how the adapt modules can be used to facilitate token swap without revealing the transaction details:
"Keeping adapt modules in separate contracts also ensures that RAILGUN user funds are not at risk from poorly coded or malicious adapt modules."
By way of an example, the white paper outlined the following to explain how users can swap their tokens.
Alice wants to sell 100 USDC for 100 USDT, so she generates a note for 100 USDT spendable by herself (note A).

Bob wants to sell 100 USDT for 100 USDC, so he generates a note for 100 USDC spendable by himself (note B).

Alice and Bob exchange note A and note B.

Alice creates a proof that spends to Note B with the hash of commitment A as the Adapt ID (proof A). Bob does the same, creating proof B.

Bob sends his proof to Alice. Alice sends her proof to Bob. Either Alice or Bob send both proofs to a common relayer.
Both proofs are submitted to the swap module (via a relayer). The swap module checks that the Adapt ID of proof A is equal to one of the note's hash of proof B and the Adapt ID of proof B is equal to one of the note's hash of proof A. If so, both proofs are submitted to the RAILGUN system as an atomic transaction. If either proof fails, the entire transaction reverts.
Function of RAIL
RAIL is the governance token of the RAILGUN DAO. One token is equal to one vote. Only users who have staked can vote in the quorum. After the token is staked, it will take 30 days to unstake the cryptocurrency. As a result, voters have up to a month in advance to consider how to vote for protocol upgrades or fees.
"By staking, token holders can participate in the RAILGUN DAO, and in this way all users are encouraged to play meaningful roles in the development, growth, and direction of the project as a community,"
said RAILGUN
.
The total circulating token supply is 50 million RAIL tokens and the project has set a maximum lifetime supply of 100 million RAIL tokens. "Creating more than 100 million is impossible," added RAILGUN.
Half of the RAIL tokens are allocated to RAILGUN DAO, while the airdrop and the foundation are each allocated a quarter of the total supply.
Project risk profile
According to cryptocurrency research and data site isthiscoinascam.com, the RAILGUN project has a poor safety score of 3.04, data on 12 January 2022 shows. According to the site, RAIL scored 4.5/10 on sentiment, while other metrics (development, community, awareness, credibility and volume) are awarded less than five. The score is based on the site's research on social media platforms such as Reddit and Twitter.
RAIL coin is likely to be speculative as the token was launched in July 2021 and remained in an early stage, hence some aspects may not materialise.
RAILGUN coin price prediction
Despite the risks in early stage blockchain projects, the market is relatively bullish with its RAIL forecast, with PricePrediction.net expecting the RAIL price to surpass $10 by 2026 and continue to rise in subsequent years.
Price forecast service provider PricePrediction.net expected RAIL prices to surge over the next decade. DigitalCoinPrice.com's forecast for RAIL price was less bullish.
It should be noted that analyst forecasts can be wrong. Forecasts shouldn't be used as a substitute for your own research. Always conduct your own due diligence before investing. And never invest or trade money you cannot afford to lose.
FAQs
Is RAILGUN (RAIL) a good investment?

RAILGUN claims it is a better system in anonymising transaction details than other privacy systems, but it is too early to judge whether the system has the advantage over other competing systems.

Whether it is a good investment or not will depend on your investing goals and portfolio composition. Cryptocurrency is an extremely high-risk investment and your capital will be at risk. You should do your own research and never invest what you cannot afford to lose.
How high can RAILGUN coin go?

According to PricePrediction.net, the RAILGUN coin price can go up to $86.34 by 2031, while DigitalCoinPrice.com expects prices to reach up to $8.37 by 2029.

However, please remember that analysts' forecasts can be wrong and have been inaccurate in the past.

Cryptocurrency is an extremely high-risk investment and your capital will be at risk. You should do your own research and never invest what you cannot afford to lose.
Will RAILGUN crypto reach $5?

Analysts such as PricePrediction.net forecast the RAIL price to rise over the next decade, reaching the $5 level by 2024 and continue to rise in the subsequent five years. DigitalCoinPrice.com expects RAIL to reach $5 sometime in 2028.

However, analysts' forecasts can be wrong and have been inaccurate in the past.

Cryptocurrency is an extremely high-risk investment and capital will be at risk. You should do your own research and never invest what you cannot afford to lose.