Nickel futures price: Analyst predictions suggest further weakening to test $20k per tonne support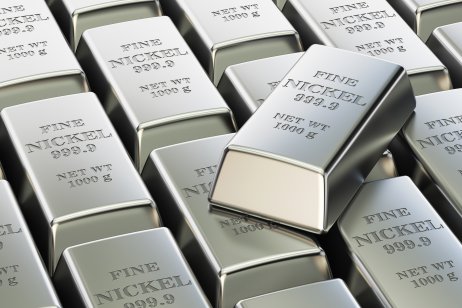 Improving market sentiment lifted LME nickel futures over the past week as the world's largest metal consumer, China, eased its Covid policy. Over the past year, China has implemented a strict zero-Covid-19 policy. It led to widespread lockdown across the country, causing a sharp decline in its economic growth.
On 11 November, the Chinese state department announced the country would cut the length of the quarantine period from 10 to eight days. In the new measure, persons with close contact with an infected patient will isolate for five days in a government facility and complete the remaining three days quarantine at home subject to a negative Covid test.
This signalled that Beijing had begun to ease its strict Covid policy, which could kick-start its slowing economy.
In response to the announcement, the three-month nickel contract traded on the London Metal Exchange (LME) jumped to $26,050 a metric tonne on 11 November, up 6% from the previous day. The three-month nickel futures price was up 16.6% compared with a month ago.
Despite the nickel futures price increase over the past month, the metal remained significantly below its all-time high of $101,365 a tonne on 8 March, LME data on nickel futures history showed. The new historic high was nearly twice the previous record of $51,600 in 2007.
The unprecedented price surge in March was driven by a potential supply disruption following Russia's invasion of Ukraine. Russia is the third largest primary nickel producer after Indonesia and China. Sanctions imposed on the country ignited market concern that Russia-origin nickel may be banned in Europe, which could cause a global supply deficit.
The massive nickel short squeeze built up by the world's largest stainless steel producer, China's Tsingshan Holding Group, was another key factor for the recent nickel futures price volatility.
Are you interested to learn more about the nickel futures market? Read this article for the recent nickel futures news, analysts' predictions and the market outlook.
What are nickel futures?
Nickel futures are derivatives with primary nickel as its underlying assets. Nickel is traded on exchanges such as the LME and the Shanghai Futures Exchange.
Established in 1877, the LME was the first global metal exchange. It is also the largest metal exchange by trading volume, with the equivalent of 3.5 billion tonnes of metal traded on the exchange annually. As a result, the LME price settlement of base metals, including nickel, is accepted as the global benchmark.
So, how do nickel futures work? Nickel futures traded on the LME are denominated in US dollars (USD) per tonne. According to the LME nickel contract specification, the underlying nickel must be of at least 99.80% purity and the minimum contract size is six 6 tonnes.
Nickel contracts are traded on the exchange's electronic platform or during the open outcry sessions on the trading floor in London.
LME nickel futures are settled by physical delivery. Metals can only be delivered in LME-approved warehouses.
What is your sentiment on Nickel?
Vote to see Traders sentiment!
Nickel futures forecast
Nickel spot price chart
In September, Rating agency Fitch Ratings revised its LME spot nickel price forecast to an average of $24,000/tonne in 2022, down from $25,000 previously. The agency maintained its 2023, 2024 and 2025 average price forecast at $20,000, $17,000 and $15,000, respectively.
In contrast, algorithm-based price prediction website Wallet Investor expected the average nickel price to rise to $30,395.04 in the next 12 months and continue to surge to $51,778.24 in five years' time.
When looking at nickel futures price predictions, please keep in mind that these can be wrong. We recommend that you always do your own research, and consider the latest market trends, news, technical and fundamental analysis and expert opinion before making any investment decision. And never invest more than you can afford to lose.
FAQs
How are nickel futures priced?

Nickel futures are priced by bids and offers on the London Metal Exchange (LME), and trade at settlement are based on the LME nickel 3-month closing price.
Will the nickel price go up or down?

Nobody can say for sure whether nickel prices will go up or down in 2022. The market is volatile, and price movements could depend on supply and demand.
How to invest in nickel futures?

You can invest in nickels through LME-registered brokers. However, given the settlement is by physical delivery, retail investors may prefer to gain exposure through investing in stocks of listed nickel producers and miners.