NFTX price prediction: More losses ahead?
Subscribe to Weekly Highlights
The major market events for the week ahead right in your inbox.
Subscribe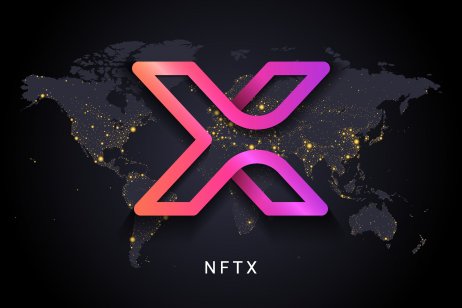 Content
Non-fungible tokens (NFTs) have found use cases in various industries such as music, play-to-earn gaming and sports. The growing adoption of NFTs and appreciation of particular collectibles, such as Crypto Punks, attracted an influx of private investors.
According to the report
Digital Asset Outlook 2022
by The Block: "NFTs can potentially provide new ways for content creators to monetise their work, often through social tokens, digital art pieces, collectibles, or in-game items. In addition, NFTs may look to disrupt other areas, including ticketing, monetisation, music, domain names, and fashion/luxury goods.
"Year to date, the NFTs/Gaming vertical within the crypto sector has received the third most in private funding, receiving nearly $5.0 billion in venture funding across 406 deals. The average deal size for the vertical has been $14.9 million and the median deal size has equated to $2.7 million."
NFTX aspires to add liquidity to NFTs, converting them into a fungible ERC20 token delivering liquidity and staking incentives to users.
However, NFTX's price behaviour has been bearish since achieving an all-time high of $486.83 in February 2021, according to CoinMarketCap. At the time of writing (23 February), the NFTX token was trading at $81.16, down more than 83% from the high. Moreover, it dropped to a 90-day low of $59.7 on 24 January 2022.
What's next for the NFTX token? Will it decline further, or rebound amid NTF market growth?
"The total monthly NFT marketplace volume increased 133 times from $17.9 million in January 2021 to $2.0 billion in November," stated The Block.
Let's study the NFTX project's fundamentals and newest developments to obtain a better idea of an NFTX price prediction.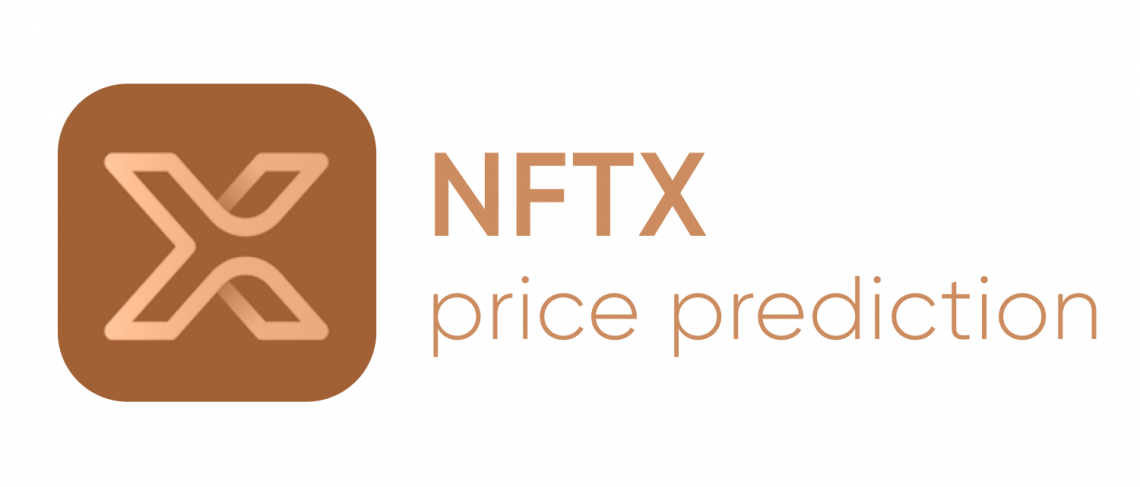 What is NFTX crypto?
NFTX is a platform that aims to increase the liquidity of non-fungible tokens (NFTs). Users deposit their NFTs into an NFTX vault to create liquidity. Anyone can set up a vault on Ethereum for any NFT asset to issue a fungible ERC20 token called vToken.
The vToken represents a claim on any selected asset from the vault and can be used to redeem a particular NFT from the vault. NFTX's goal is to become the dominant issuer of NFT vault tokens, enabling anybody to trade and engage in NFT markets without requiring the underlying technical expertise.
According to the project's
documentation
: "NFTX is a platform for making ERC20 tokens that are backed by NFT collectibles. These tokens are called vault tokens, and (like all ERC20s) they are fungible and composable. With NFTX, it is possible to create and trade tokens based on your favourite collectibles such as CryptoPunks, CryptoKitties, and Avastars, right from an exchange."
NFTX is being developed by a decentralised autonomous organisation (DAO), a collection of community members, contributors, and core members working closely together to create the key NFT liquidity centre.
In their essence, NFTs do not generate yield. However, when used to mint vTokens, they provide access to the decentralised finance (DeFi) functionality. They enable collectors to earn protocol fees, earn trading fees as a liquidity provider, and farm with stablecoins using vTokens as loan collateral.
Investors, arbitrageurs, and NFT liquidity providers are the three primary target audiences for NFTX. Investors could be interested in purchasing or selling floor-priced NFTs without waiting for a taker in the secondary market. Arbitrageurs could benefit from differential pricing between NFT vault tokens and the floor prices of their underpinning collaterals on secondary markets. NFT liquidity providers can benefit by delivering more liquidity and inventory to one or more NFT vaults.
NFTX coin news and price drivers
The project has undergone a number of significant milestones and developments lately, which may drive the NFTX token price.
Launch of inventory staking on NFTX
NFTX launched the inventory staking function in January 2022, enabling NFT inventory to be stored in NFTX vaults to generate income without the usual risks associated with liquidity provision.
Inventory staking was introduced to the NFTX V2 Protocol, enabling users to deposit their floor-priced NFTs in a vault and stake their position to get a portion of the vault fees, allowing for passive income. In an NFT market, the floor price is the lowest for any NFT within a certain category.
Launch of NFTX pool on Rari Capital
NFTX pool became available on Rari Capital's Fuse Pool in October 2021, enabling borrowing and lending of NFT assets. Rari Capital is a protocol that enables the lending and borrowing of crypto-assets through independent interest rate pools.
Since each pool will be separated, pool owners can tailor their pools to their own risk tolerances without jeopardising or compromising the safety of other pools.
The original pool was established and managed by issuing CryptoPunks vault tokens (PUNK). NFTX intends to gradually increase the pool of NFTX Vault tokens as interest in NFT lending and borrowing markets expands.
Launch of decentralised NFT marketplace
In September 2021, NFTX launched a decentralised NFT marketplace with significant improvements, including batch buys and sells and a quicker checkout process that improved end users' overall experience of purchasing, selling, and earnings yield.
Additionally, NFTX planned to integrate new features such as multi-chain ethereum virtual machine (EVM) support to attract multiple NFT ecosystems to NFTX, metadata filtering to improve findability within collections, single-sided staking to expand the vault inventory and a launch platform for creators as an improved alternative to conventional storefront contract standards.
Launch of Axie Infinity index fund
NFTX introduced the Axie Infinity index fund in March 2021. NFTX is a platform for creating ERC20 tokens backed by NFTs, called funds, which are fungible and composable.
Axie Infinity is a play-to-earn blockchain-based game in which users acquire NFTs of unique creatures.
Users can create their own index fund tokens and act as a liquidity provider on an automated market maker like SushiSwap. Becoming a liquidity provider is a straightforward procedure. It requires the user to lock their fund token with a second currency to an exchange's liquidity pool. Then, users can become liquidity providers and earn interest on their collateral deposits.
NFTX/USD price analysis
Since its inception, NFTX has generated a ROI of 343%, according to CoinMarketCap as of 24 February.
Based on the earliest available price data from 2021, NFTX declined from $29.02 on 6 January to an all-time low of $18.16 on 8 January. After making the low, NFTX turned bullish and reached an all-time high of $486.83 on 15 February, a surge of 2,580% in less than two months.
Post the rally, the price declined to $179.31 on 24 March. It further bottomed to $35.16 on 22 June, a massive decrease of nearly 90% from the peak. The climate turned bullish again, and the NFTX token reached $252.78 on 7 August. However, the rally didn't sustain, and the NFTX coin value fell to $64.08 on 13 December. It closed the year slightly higher at $86.46.
During the onset of 2022, the market sentiment for the NFTX token was bullish. It reached a high of $174 on 5 January. However, it declined to a 30-day low of $65.62 on 24 January.
At the time of writing (24 February), the NFTX price chart showed the token trading at $80.53 with a market capitalisation of $31m.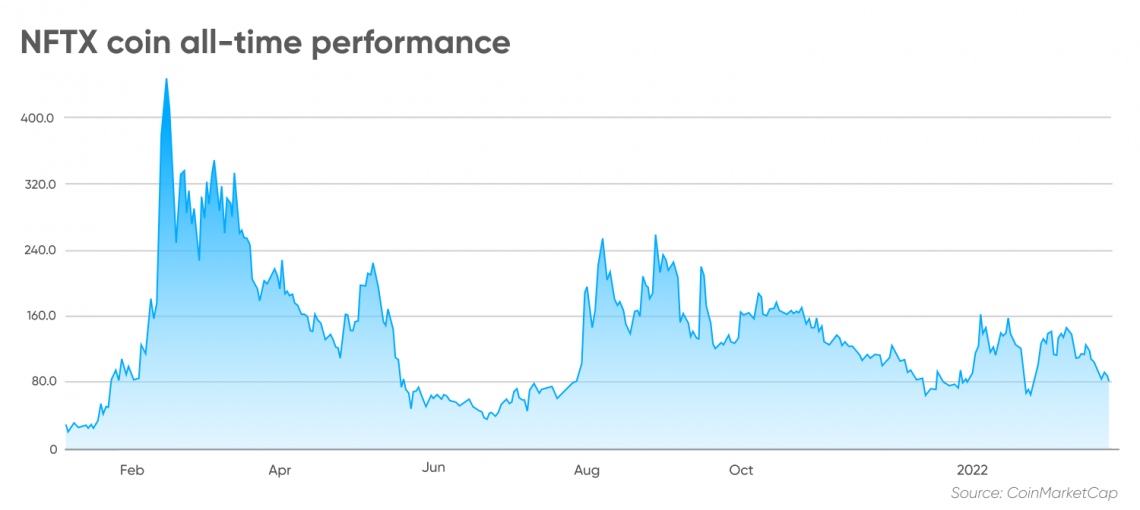 NFTX coin price prediction: Targets for 2022, 2025 and 2030
According to CoinCodex's technical analysis, short-term sentiment for the coin was bearish, with 23 indicators showing bearish signals and five bullish, as of 24 February 2022.
All daily and weekly simple moving averages (SMA), exponential moving averages (EMA) and volume-weighted moving averages (VWMA) gave sell signals.
The Hull moving average (HMA), stochastic fast, relative strength index (RSI) and Williams percentage range gave buy signals. Meanwhile, the moving average convergence divergence (MACD) and average directional index (ADX) were neutral.
The NFTX price prediction from CoinCodex suggested the price could decline 33.52% to $51.25 by 1 March 2022.
Meanwhile, algorithm-based forecasters shared mixed long-term NFTX crypto price prediction as of 24 February:
According to Wallet Investor's NFTX prediction, the coin's average price could decline to $61.36 by the end of 2022 and fall to $8.28 by 2025. In addition, the five-year estimate for NFTX/USD indicated that it could further decline to 4.96 in February 2027.

The NFTX coin price prediction from Digital Coin suggested the average price in 2022 could be $102.64, moving up to $128.71 in 2023, $166.58 in 2025 and $363.18 in 2030.

Similarly, Price Prediction estimated the average NFTX price could reach $133.41 in 2022, $393.61 in 2025 and hit $2,427.84 in 2030.
When looking for a NFTX crypto price prediction, bear in mind that analysts' and algorithm-based predictions can be wrong. These projections are based on fundamental and technical studies of the NFTX token's past performance. Past performance is no guarantee of future results.
It's essential to do your own research and always remember your decision to trade depends on your attitude to risk, your expertise in the market, the spread of your investment portfolio and how comfortable you feel about losing money. You should never invest money that you cannot afford to lose.
FAQs
Is NFTX a good investment?

NFTX offers liquidity to non-liquid NFT assets that are dormant on exchanges and have no use except as collectibles. However, its price behaviour has been bearish since February 2021, when it reached an all-time high. Whether the coin is a suitable match for your investing portfolio depends on your personal requirements and risk tolerance. Conduct your own research before making any investment decision.
How high can the NFTX coin go?

According to the NFTX/USD forecast from Price Prediction (as of 24 February 2022), it could go as high as $814.90 in 2027. At the same time, Wallet Investor predicted that it could go as low as $2.48 in 2027. Note that algorithm-based price targets can prove to be wrong.
Will NFTX token reach $1,000?

Algorithmic forecasting services Digital Coin and Price Prediction suggested the coin had the potential for gains. Price Prediction estimated the NFTX token price could exceed $1,000 by 2028. Meanwhile, Wallet Investor expected the token to plunge further in the coming years.
Related reading