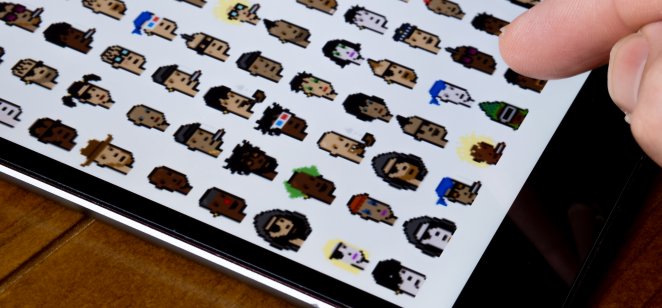 Online interest in purchasing non-fungible tokens (NFTs) soared in August, hitting an all-time high at the end of the month.
Google searches for the phrase "how to buy NFT" rose from an all-time interest level of 19 out of 100 – Google's search popularity metric – at the start of the month, to the maximum of 100 on 29 August, data from the search engine showed.
Singapore, Australia, Nigeria, Canada and the United States made the most searches for ways to buy the blockchain-based assets.
Massive growth
NFT sales shot up in February and March this year, with public interest piqued by news coverage of high-profile sales such as the $69m Christie's auction of a digital-only artwork that was verified with an NFT.
​​NFTs have a total market cap of around $30.8bn, according to coinmarketcap.com.
The world's largest crypto market, OpenSea, saw $2bn worth of NFT transactions in August alone.
Early adopters
"Investors see this as a massive opportunity for early adopters as profits could be exceedingly high when these digital assets go mainstream," said Tadas Maurukas, co-founder and CEO of Australian co-working space the Blockchain Centre, which published the Google figures.
Maurukas pointed to big-name brands and celebrities such as Coca-Cola, Jay-Z and Katy Perry who have entered into the NFT market as helping to put the tokens in front of a wider audience.
Ethereum rise
Ethereum, the blockchain most NFTs are part of, is currently up 851% in value from a year ago.
What is your sentiment on ETH/USD?
Vote to see Traders sentiment!
Addressing this week's plunge in many cryptocurrency prices, Du Jun, co-founder of crypto exchange Huobi, said one reason was that "the recent boom in the NFT market has spawned a larger bubble, accelerating the burning of ETH [the transaction coin on Ethereum] and raising its price."
"This has also led to too much deviation in ETH market trends. The sharp drop triggered a chain reaction as ETH had been leveraged in the DeFi [decentralised finance] market," Jun continued.
Ong Joo Kian, research analyst at Delphi Digital, commented: "On the 3rd of September, ETH had its first deflationary day, which means more ETH was burned as base fees than ETH minted for block rewards. The burns are proving to be an effective way of organically reducing block rewards as demand to use Ethereum grows."
Added Kian: "The biggest culprit for ETH's deflationary day is the NFT frenzy as of late. NFT gas wars [the fee or pricing value needed to execute a transaction on the Ethereum blockchain] have become a common occurrence as everyone races to mint and flip NFTs."