Most popular NFTs revealed
Subscribe to Weekly Highlights
The major market events for the week ahead right in your inbox.
Subscribe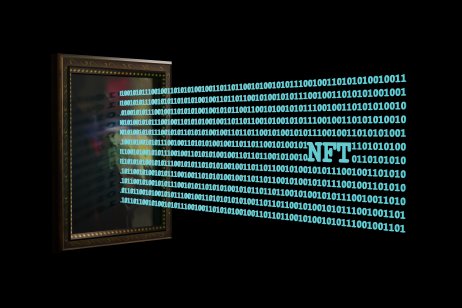 Content
Non-fungible tokens (NFTs) are the cool kids of the crypto world: some people love them, others hate them, but everyone knows they're there.
NFTs are unique cryptographic tokens supported by a blockchain, usually the Ethereum network, that represent a unique digital asset. They are powered by smart contracts and are often referred to as receipts or certificates of authenticity to verify ownership, which can be done with the use of distributed ledger technology.
NFTs became the "it girl" of crypto in 2021. Creators such as Murat Pak, Beeple and Larva Labs managed to bag thousands and in some cases millions of dollars by selling their digital art, photos, videos and even music in NFT form online. But how did this happen – and most importantly, why?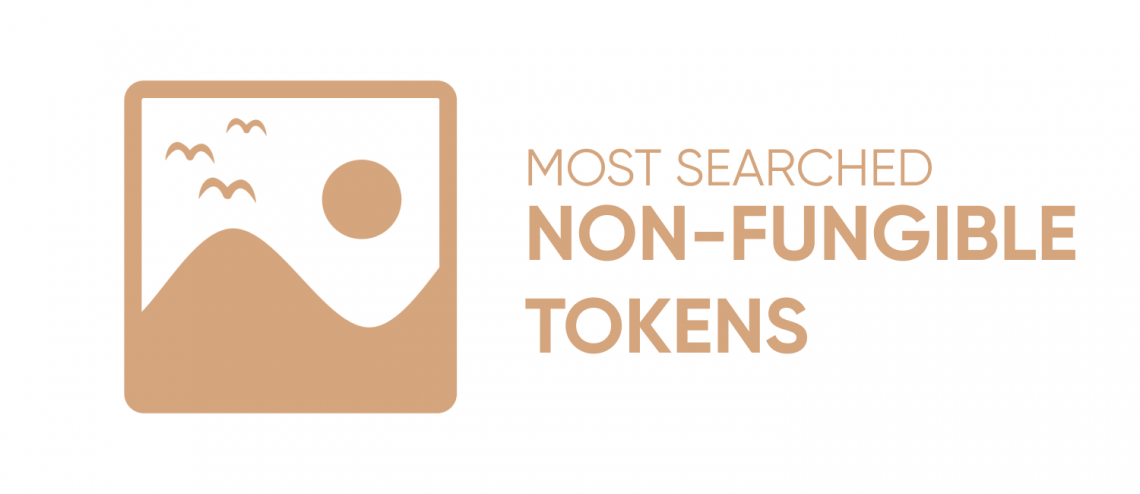 The rise of the NFT
Unlike other digital (and physical) artworks, NFTs cannot be duplicated, and thus help digital artists break into the industry and establish full ownership over their own, original work. Because of this, the tokens have garnered the attention of a number of digital artists.
On 2 May 2014, New York-based artist Kevin McCoy minted the world's first non-fungible token, known as Quantum – a digital animation made entirely with code which McCoy had programmed himself.
"In 2014, I had an idea to use blockchain technology to create indelible provenance and ownership of digital images of this kind. Quantum was the first ever to be recorded in this way," McCoy said.
It was purchased on 10 June 2021 by Twitter user @sillytuna for $1.47m, in an auction carried out by Sotheby's auction house.
The first NFT-based game, Etheria, was created in 2015. Digital land within the game's world was sold as an NFT.
Since then, the NFT market has grown exponentially and was followed by the rise in meme NFT culture as well as Larva Labs' creation of Cryptopunks, one of the most popular NFT collections, in 2016.
In 2021, the trend was noticed by a number of high-profile Hollywood celebrities including Paris Hilton and Snoop Dogg. The latter even partnered up with the NFT-based game Sandbox and created his own collection of 10,000 NFT avatars.
A report released by Chainanalysis at the start of 2022 showed that in 2021, users sent at least $44.2bn worth of cryptocurrency to ERC-721 and ERC-1155 contracts associated with NFT marketplaces and collections.
Recently, fashion designers such as Gucci, K-pop artists like BTS and even media organisations like CNN have jumped onto the bandwagon and are minting or working on minting their own NFTs.
"The recent surge in NFT interest and sales provides a new and exciting market for blockchains. The variety of NFT collections available creates an interesting new approach to digital art and collectables," a spokesperson for creative source Design Bundles said.
"It's very interesting to see that the majority of the top five most popular NFT collections are based around virtual reality and gaming, over digital art or unique collectables. Nonetheless, the growth of NFTs has been huge and it will be fascinating to see how individuals and businesses continue to innovate in the space," the spokesperson added.
At the start of March 2022, Design Bundles revealed the monthly most searched NFTs. Below, you can find the top five.
Axie Infinity
Axie Infinity (AXS/USD) is by far the most famous NFT-based game. According to Design Bundles' research, this NFT collection is the subject of an average of 3.86m monthly searches globally.
The Pokemon-inspired play-to-earn video game allows players to battle, raise, breed and trade fantasy creatures called Axies. Axies act as NFTs and can be collected by the players as pets. Each Axie is unique, and has its own set of characteristics and abilities. Players also get to build kingdoms where their Axies can live.
According to the game's whitepaper, Axie Infinity is the top trending NFT Ethereum-based game by daily (2.8 million), weekly and monthly active users. In addition to that, the game has a full player-owned economy.
The game's total revenue in the past 30 days dropped by 51.94% to $6.66m, and it has an annualised total revenue amounting to $85.96m, according to Token Terminal.
Despite the drop in revenue, the game did not cease to be popular. In their December 2021 update, the game's creators wrote that Axie Infinity was approaching its milestone of three million daily active users, and the game's number of global monthly searches increased by five times since late 2021.
Its marketplace has over 1.9 million traders, with over 14 million sales conducted since its launch in March 2018, according to DappRadar at time of writing (9 March 2022). Its market capitalisation was $2.8bn as of 11 March 2022.
Sandbox
With an average of 553,000 monthly global searches, second on the list of the most watched NFTs in 2022 is yet another play-to-earn metaverse, Sandbox (SAND/USD).
This Minecraft and Roblox-inspired game lets players create their own worlds and games while also having true ownership of their creations as NFTs. In exchange for participating and playing, players earn SAND tokens.
Launched in 2018 as a metaverse, Sandbox was initially known as two mobile hits: The Sandbox, which was launched in 2011, and The Sandbox Evolution, which launched in 2016.
The game was quick to grow in popularity after receiving interest from celebrities such as Snoop Dogg, who launched his own NFT collection of 10,000 avatars known as The Doggies on the platform in February 2022 and brands like Gucci which acquired a plot of land within the metaverse and plans to create a "virtual world for Gen Z".
According to Design Bundles, the Sandbox NFT collection has an all-time value of $369.15m and 37,518 traders. As of 11 March 2022, the platform's market capitalisation exceeded $3.1bn.
NBA Top Shot
Also among the most searched NFTs on Google is NBA Top Shot, which came in third place with 477,000 monthly global searches.
Unlike the play-to-earn metaverse platforms Axie Infinity and Sandbox, NBA Top Shot was created for basketball fans and allows people to purchase the NBA's greatest highlights as non-fungible tokens on the FLOW network.
A collaborative project between the US National Basketball Association (NBA) and Dapper Labs, the platform is an NFT marketplace where basketball fans can buy, sell and collect short NFT video clips of their favourite moments from basketball games or involving team players. The platform's concept is very similar to the physical act of collecting cards with your favourite basketball players on them, except everything is digitalised, and instead of pictures, players collect videos.
Many of the NBA Top Shot marketplace's highest NFT sales include Lakers basketball star James LeBron, with the top moment sold by the marketplace costing $230,023 and being from the 2020 NBA Finals set.
The marketplace acts on a specific consumer base niche, however, that does not stop the platform from being in the top five most watched NFTs in 2022.
In December 2021 alone, the marketplace announced that it saw over 1.3 million purchases with sales amounting to $38.8m, up by 54% since November's digits.
Since its launch in 2020, the NBA Top Shot marketplace has had over 534,000 traders and surpassed 15 million sales, according to DappRadar.
Sorare
Following NBA Top Shot on the list of most famous NFTs is Sorare, a blockchain-based fantasy football game that allows its players to set up football teams, participate in virtual tournaments and trade virtual collectible NFT football player cards. The game received 417,000 global monthly searches.
In concept, Sorare is very similar to NBA Top Shot in the sense that it uses NFTs as original trading cards. A certain number of cards are created for each football player, thus upping their value and rarity scale.
The game has officially licensed over 200 football clubs including FC Barcelona, Real Madrid and Liverpool FC, and runs on the Ethereum blockchain.
On 20 January 2022, famous US tennis player Serena Williams joined the platform as a board advisor. She will provide the game's board with guidance and "shape Web3 and the future of sports fandom".
The platform is also backed by French football player Antoine Griezmann, who actively invests in the company and collects his own cards.
In 2020, Spanish football player Gerard Piqué also joined the platform as Strategic Advisor.
Decentraland
Last but not least on our top trending NFTs list is Decentraland, which saw 201,000 monthly, global searches.
With a similar concept to Sandbox, Decentraland (MANA) is a decentralised virtual reality platform powered by the Ethereum blockchain. Players can purchase virtual plots of land, goods and services using the MANA cryptocurrency.
The project was co-founded by Ariel Meilich and Esteban Ordano in 2015, launched in 2017 and opened to the public in February 2020.
The platform will continue to grow and expand its features into 2022. On 20 January 2022, it launched a brand new marketplace called 'My Store', enabling players to personalise and manage their assets more easily.
Over the years, Decentraland has partnered with fellow metaverse game Axie Infinity, tech giant Samsung and NBA basketball player Stephen Curry.
On 7 December 2021, Meilich said that the platform has about 300,000 monthly active users and 18,000 daily active users. As of 11 March 2022, the platform's market capitalisation exceeded $4.3bn.
FAQ:
What are the most popular NFTs in 2022?

Axie Infinity takes the top spot for the most searched NFT so far in 2022, receiving an average of 3.86 million monthly searches globally, according to the research by Design Bundles. Sandbox comes second, followed by NBA Top Shot, Sorare and Decentraland.
Are NFTs a good investment?

Whether NFTs are a good investment for you depends on your personal circumstances and risk appetite. Cryptocurrencies are high-risk assets. You should do your own research and evaluate the level of risk you are prepared to accept before investing. Never invest money you cannot afford to lose.
What is the future of NFTs?

While NFTs offer a novel way to verify the authenticity of rare and expensive items, it's still worth considering that they face ongoing financial regulatory challenges. You should do your own research, evaluate the level of risk you are prepared to accept before investing and never invest money you cannot afford to lose.
Related reading