Meme stocks: How will AMC, GameStop and Bed Bath and Beyond perform in 2023?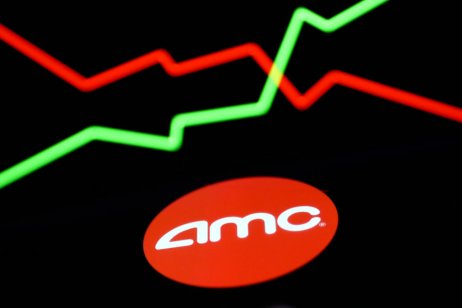 Meme stocks are fun. People love to trade them and it's a craze that has fascinated the investment world and benefitted some retail traders. But meme stocks fell to earth in equities in 2022, AMC Entertainment (AMC) stock plummeted 85% in 2022, GameStop Corp (GME) stock price fell 50% and Bed Bath and Beyond (BBBY) shares dropped 82% last year.
So, what can we expect to see from meme stocks in 2023?
What is your sentiment on AMC?
Vote to see Traders sentiment!
AMC Entertainment (AMC) stock price chart
AMC stock
Expert Dr. Richard Smith, CEO of the investing tool RiskSmith, told Capital.com that if you choose to listen to investing advice on Reddit, then examine the risk.
"If you want to trade meme stocks you should look at how long you want to hold for it - if you want to trade in this stock."
When it comes to meme stocks, Smith said "knowing when to sell before you buy" is key to risk management.
That advice will come in handy right now for many retail traders because Meme stocks are in trouble.
Back in August AMC completed a stock dividend, which meant all shareholders would receive 1 share of AMC Preferred Equity Units (APE) for every AMC share it held at the close of trading on 19 August 2022.
AMC Preferred Equity Units (APE) share price chart
149 million AMC shares and 108 million APEs traded Monday on the NYSE. Exchange "halts" trading due to volatility, defined as a +/- 5% price change within a 5 minute period. If so, trading is stopped for a 5-minute pause. On Monday, AMC was halted 3 times, APE halted 10 times!

— Adam Aron (@CEOAdam) August 22, 2022
Is AMC in a dying industry?
This was like a stock split, it technically didnt dilute the shares but did dilute the price and was put in place to raise cash. However, AMC failed to raise enough cash, as APE units have fallen from a high of $7.02 on 23 August 2022 to $1.20 on 3 January 2023, losing 80% of their value.
Last month, AMC announced a new $110m (£91m) capital raise to reduce its debt load and planned a new proposed reverse stock split, through the sale of APE units. AMC shares plummeted by 7% on the day of the announcement – 22 December.
The reverse stock split has yet to be approved by shareholders, and experts are concerned that shareholders will not approve more dilution in price or shares.
But, will shareholders start to lose patience with its CEO? Aaron has himself sold over $40m worth of his AMC shares over the last two years.
Well, it would seem AMC has some upside.
The cinema chain announced on 19 December that since the inception of its APE, AMC has strengthened its liquidity position and raised $162.4m of gross cash proceeds before fees and commissions, via the sale of 125.9 million AMC Preferred Equity Units (APE).
AMC also announced last month it had seen a revenue increase on the opening weekend of the new movie, Avatar: The Way of Water.
But AMC still has its work cut out for it in 2023. With video streaming increasing and the fact they are operating in what some would call a dying industry, means it will need to up its game in 2023.
Is the game up for GameStop (GME)?
GME is also facing a tough time right now. Last year, CEO Matt Furlong said the company was exploring acquisitions. So could a merger and acquisition (M&A) be on the cards for the popular meme stock?
Third-quarter results, for the US video game, consumer electronics, and gaming merchandise retailer, were not the best. Net sales were $1.186bn, compared to $1.297bn in the prior year's third quarter.
According to MarketBeat analysts, GME has a predicted downside of 76.19%, based on its 12-month price targets.
GME has seen a decline in its traditional brick-and-mortar business. Last year, Furlong launched an ambitious turnaround plan that would mean cutting staff to lower operating costs.
But some analysts are less than impressed with the stock. Wedbush analyst, Michael Pachter lowered his price target for GME to $5.30 from $6 and has maintained an 'underperform' rating on shares.
Pachter said: "GameStop's turnaround plan has proven fruitless so far. Short-term headwinds include poor results for its NFT marketplace, a contraction of the broader NFT space, ongoing hardware constraints, and cash burn."
"Long-term headwinds include liquidity challenges and an industry wide shift towards digital downloads."
GameStop (GME) share price chart
Will

BBBY

face bankruptcy?
The home retailer, BBBY had a confusing 2022.
A US college student caused a meme stock frenzy last year after he purchased almost 5 million shares in Bed Bath & Beyond (BBBY) in July for less than $5.50 and saw the struggling furniture group's price surge.
But in November the tide changed for BBBY and the stock tanked, failing to get above – or beyond the risk of bankruptcy, which is hanging over the company's head right now.
The popular meme stock has been plagued by fleeing board managers and a senior manager dying by suicide.
On 2 November, it was announced that BBBY board's chief customer officer, Rafeh Masood, was the latest to leave the embattled retailer. Massod was also the chief technology officer.
In June the BBBY board pushed out chief executive Mark Tritton and chief merchandising officer Joe Hartsig.
The company's chief accounting officer also left, and the group eliminated the chief operating officer this summer.
In September, the tragic news was released that the group's former CFO, Gustavo Arnal, jumped to his death from a luxury skyscraper in downtown Manhattan after allegations of fraud were made against him.
Investors may be asking - what next for BBBY stock?
The company is hoping that under the leadership of its new CEO, Sue Grove, who took over in June from ousted leader Tritton, things will turn around. But the company is still plagued by supply chain issues and inventory woes.
Experts are also concerned that bankruptcy is on the cards.
With discretionary consumer spending on the decline due to rising inflation and interest rate hikes, retail stocks like BBBY are already having a difficult time as it is.
In October, credit reference agency Moodys (MCO) hit BBBY with a blow and downgraded it again from Caa2 to Ca.
Then in November, MCO maintained its downgrade and added:
"Bed Bath & Beyond's Ca corporate family rating reflects the very high likelihood of further defaults over the next twelve months. It also reflects governance considerations including the appointment of new senior management and hiring consultants to support Bed Bath in its efforts deliver on its operational turnaround, which include inventory, cash management and balance sheet optimization."
"Despite its scale as the largest dedicated retailer of domestic merchandise and home furnishing with a national footprint, the company faces considerable default risk."
But the credit reference agency did say that BBBY's buybuyBABY operations has good sales numbers and could present a "meaningful source of additional liquidity."
"The stable outlook highlights the company's adequate liquidity which supports their ability to remain current on their obligations and that the current ratings adequately reflect the expected probability of default and recovery on the company's debt."