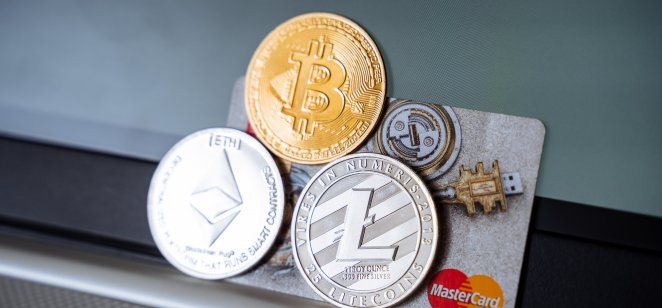 MasterCard (MA) is expanding its cryptocurrency offerings in a partnership with crypto lender Nexo.io that would allow users to borrow in fiat currency against crypto holdings and make purchases anywhere Mastercard is accepted.
Currently, the Nexo-branded MasterCard will only be used in Europe. Availability in the US is planned.
MasterCard stock traded roughly 2.18% higher Thursday, reaching a $362.89 per share high, versus Wednesday's $355.14 closing share price. MasterCard closed the week at $359.36 per share. MasterCard stock trades on the NYSE under the ticker MA.
MasterCard Inc. (NYSE: MA)
How it works
As opposed to a standard credit card, the Nexo MasterCard allows the user to borrow fiat currency against the cryptocurrency holdings, which may, in turn, be pledged as collateral for interest.
"If you have crypto on the Nexo platform earning interest, the interest you earn can offset the interest you pay on the credit line," explained a source at Nexo who wished to remain anonymous. "The interest rate will depend on the crypto you pledge as collateral, if you hold 10% of your crypto assets in the NEXO (NEXO) token, you become a Platinum customer, and you can get a rate as low as 6%."
The fiat currency loan would need to be 100% backed and overcollateralized by the user's cryptocurrency holdings on the Nexo platform. Certain Nexo account holders are eligible for 0% interest, the company said in a statement.
Nexo/US Dollar (NEXO)
What if my HODLings don't moon?
Should the value of the pledged cryptocurrency decline, or the user fail to repay the fiat currency loan, the user may pledge additional cryptocurrency collateral to cover the fiat loan.
"Just like any other overcollateralized crypto loan, a portion of your collateral will be liquidated if additional collateral isn't posted or a portion of the balance of the card isn't repaid," the source added.
Nexo allows users to trade 39 different cryptocurrencies.
What is your sentiment on MA?
Vote to see Traders sentiment!
MasterCard's crypto partnerships
This represents the latest move for Purchase, New York-based MasterCard, which has been ramping up its ability to process cryptocurrency payments and services.
MasterCard has inked numerous partnerships with cryptocurrency companies over the past year. Last December, MasterCard partnered with cryptocurrency companies Ava Labs, Envel, Kash, LVL and NiftyKey.
Last November, MasterCard partnered with cryptocurrency payment processing firm OLB Group, which facilitates cryptocurrency payments over buy-now-pay-later services such as Apple Pay and Google Pay.
The month prior, MasterCard partnered with cryptocurrency rewards programme administrator Bakkt, to allow MasterCard users to convert earned spending loyalty rewards into cryptocurrency assets, which in turn, can be redeemed for fiat currency.