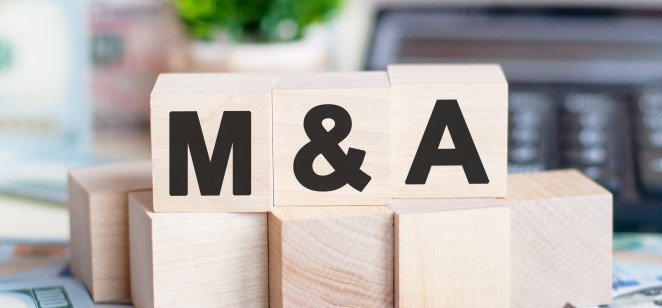 Content
Mergers and acquisition (M&A) in DAO treasury management has not occurred but is likely to happen soon as means for decentralized autonomous organizations to get into adjacent areas.
Chainalysis, in its report published today, said they suspect M&A to become a norm as the DAO model, led by protocols including Uniswap, Maker DAO and AAVE matures.
UNI to USD
According to Bankless, a specialised M&A advisory DAOs could help with:
Valuation of DAO assets and intangibles

Financing acquisition

Negotiation of terms with governance and large stakeholders

Execution of protocol level merges when token holders of both communities approve the merger
Treasuries could make early investments in promising projects that emerge from grants programmes; start to diversify into blue-chip crypto assets such as BTC and ETH.
What is your sentiment on ETH/USD?
Vote to see Traders sentiment!
ETH to USD
Or they could consider purchasing insurance or short-dated put options that can help the protocol during stressed periods like contract hacks, economic exploits, and market drawdowns.
DAOs have also been limited in terms of the types of instruments they use and hold, such as loans or credit, perhaps due to their uncertain legal status.
As DAOs mature, Chainalysis said, it is likely to see more standardised regulations – such as those recently proposed by Australia – management strategies, and reporting practices.
What is a DAO?
Decentralized autonomous organizations, also known as DAOs, are an internet based business that is owned and managed by its members.
According to Chainalysis, the most commonly held cryptocurrency by DAO is the stablecoin USD Coin (USDC), with over half of the 184 DAOs analysed holding a balance of the collateralized stablecoin.
They have built-in treasuries that nobody, including the CEO or CFO, has authority over it without the group's approval. Decisions governed by proposals and voting to make sure the organization's members have a voice.
DAOs on the down?
Everything is transparent and the rules are in the DAO via its code.
DAOs come in different types and sizes, most of their on-chain treasuries hold similar cryptocurrencies.
While DAO's have been touted as a central solution to decentralization a number have experienced problems during the ongoing crypto winter.
The Tron Network (TRX), which completed full decentralization at the end of 2021 and is now a community-governed DAO, recently had to deploy 700m USDC in order to defend the peg of the stablecoin linked to the DeFI lending platform.
TRX to USD
M&A to happen soon
Chainalysis' views are supported by Johnny Lyu, CEO of cryptocurrency exchange KuCoin, who recently told Capital.com that the current market shake-up will see stronger players snap up their weaker rivals in the coming months.
According to consultants PWC, the total value of cryptocurrency M&A increased from just over $1bn in 2020 to $55bn in 2021.
Read more