Like sports? There's an NFT for that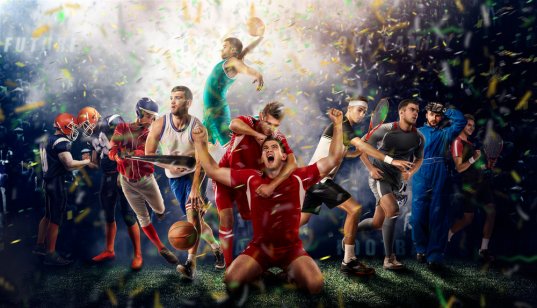 Sports fans collect replica shirts, scarves and matchday programmes as tokens of identity and for nostalgia purposes. With the advent of sports-related non-fungible tokens (NFTs), they can collect digital assets as well.
NFTs are unique, non-tradeable ownership receipts for digital assets that are tracked on a specific blockchain (such as Ethereum) to prove authenticity. They can take the form of a static image, video clip or an animated 3D image.
Capital.com takes a look at the sports NFT landscape which has seen fandom go digital over the past year.
Trading cards
Sports trading cards trace their origins back to 19th century cigarette cards in North America with chewing gum companies popularising modern trading cards in the mid-20th century. Collected in cardboard boxes and binders by young and old, some rare trading cards can fetch high prices.
Two of the best-known trading card makers in North America are Topps and Upper Deck.
Topps originally made chewing gum and gave away trading cards with each pack. It's best known for baseball cards as well as cards featuring images from Star Wars. Upper Deck began selling ice hockey, basketball and American football trading cards in North America in the 90's and is planning to release ice hockey-based NFTs.
What is your sentiment on MATIC/USD?
Vote to see Traders sentiment!
Stickers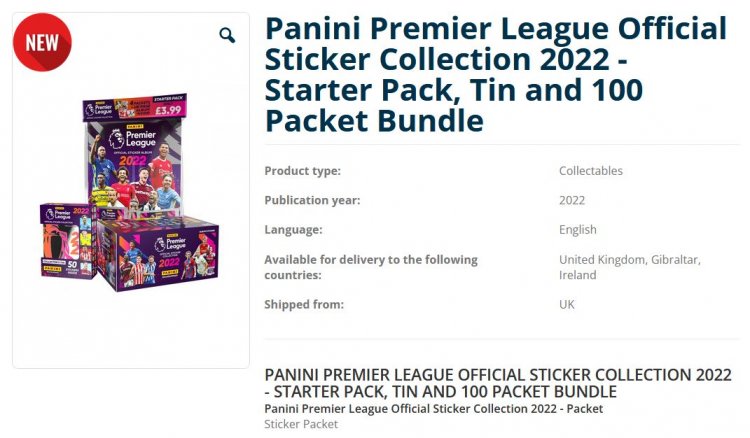 A set of English football stickers for sale
In the UK and Europe, stickers are traded by young sports fans in playgrounds and online.
Italian company Panini has been making football stickers since the mid-20th century starting with cards of Italian players that were glued into albums. The cards became self-adhesive stickers with releases covering domestic football leagues and events such as the World Cup or UEFA European Championship, commonly known as the Euros.
Panini also sells sports NFTs covering both football and American football, basketball and baseball.
Football

European football players NFTs
Association football – known as just football or soccer – is the most-played sport around the world, easily seen in the diversity of countries which compete every four years at the World Cup.
Major teams – across all sports – already make substantial revenue from broadcast and merchandising rights, so additional revenue from NFT sales is a no brainer with clubs such as Real Madrid, Paris Saint-Germain, Bayern Munich and Manchester City releasing player and on-field highlight-themed NFTs.
One French NFT company – Sorare – has inked deals with over 200 football clubs across Europe.
Fans can also purchase NFTs of individual players. Brazil's legendary Pelé released an NFT through Dutch company Visual Lab while a limited-edition Lionel Messi NFT sold for over $1m (£0.74m, €0.88m) last year.
American Football

American football-related NFTs
One of the most popular sports in North America, American Football has the highest per-game attendance of any professional sports league in the world.
Dapper Labs has a partnership with the US National Football League (NFL) and the sport's players association to create limited edition digital video highlights of iconic NFL moments.
Fans following the progress of teams in this year's playoffs on the road to Superbowl LVI can buy "digital tickets".
NFTs for individual players are also available for fans, with the Tampa Bay Bucaneers' Tom Brady and Rob Gronkowski, the Kansas City Chiefs' Patrick Mahomes and the Dallas Cowboys' Dak Prescott all issuing NFTs of their likenesses.
Quarterback Brady has even also started his own sports NFT platform called Autograph.
Baseball
Popular in North America and Asia, baseball is the sport most associated with trading cards so NFTs are a natural fit.
Major League Baseball, the sport's governing body, partnered with trading card maker Topps to launch digital trading cards using the Worldwide Asset eXchange (WAX) blockchain.
Baseball fans will probably have to stick with cards and NFTs as the 2021 season ended abruptly last December as team owners locked out players when an agreement with the players union elapsed.
Ice hockey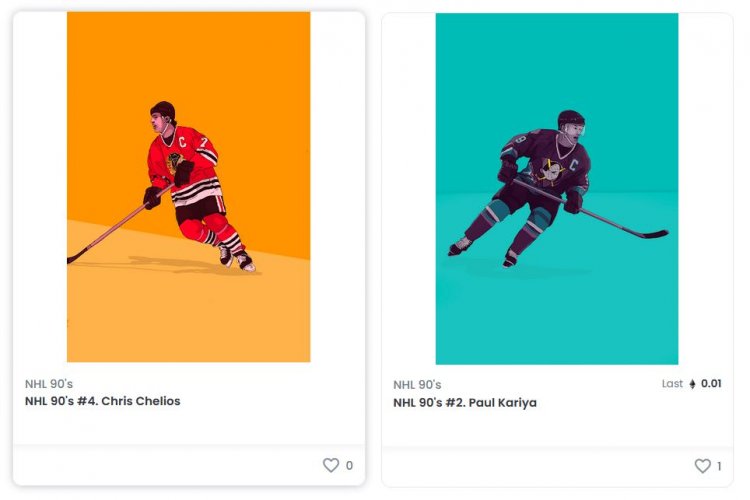 Ice hockey NFTs
With a major ice hockey team changing the name of its home venue to the Crypto.com Arena last year the cryptocurrency universe is becoming more mainstream.
Orange Comet and OpenSea are two developers of ice hockey NFTs, working with National Hockey League (NHL) teams such as the Montreal Canadiens, Seattle Kraken, Winnipeg Jets and Washington Capitals to launch NFTs.
Basketball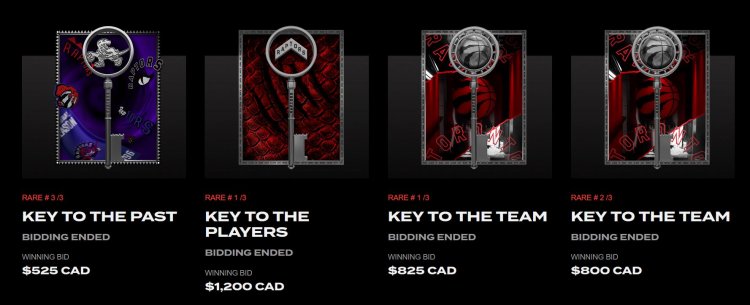 Toronto Raptors NFTs
Tracing its roots to the late 19th century, basketball has come a long way from the winter indoor sport invented by Canada's James Naismith.
Official body the National Basketball Association (NBA) has partnered with Dapper Labs to launch NBA TopShot which are game highlights known as "moments" that are sold in packs like trading cards.
Individual basketball teams also offer their own NFTs: the Golden State Warriors offer digital championship rings and the Toronto Raptors offer NFTs through Drop Shop, a digital platform created by parent company Maple Leaf Sports and Entertainment (MLSE).
UFC
NFTs have also entered the octagon as both Socios and Dapper Labs launched NFT partnerships with UFC, the world's largest mixed martial arts organisation which has more than 625 million fans worldwide.
Fight fans can either buy key moments from their favourite fights or purchase "fan tokens" which give access to various online UFC promotions from the two platforms.
Formula 1
The high-speed world of motor racing also has its wheels caught up in NFTs and blockchain technology.
Hong Kong's Animoca Brands partnered with Formula 1 to create a blockchain game and platform based on the racing series called F1 Delta Time where fans can collect NFT cars, racing circuits, drivers and racing car tyres.
Cricket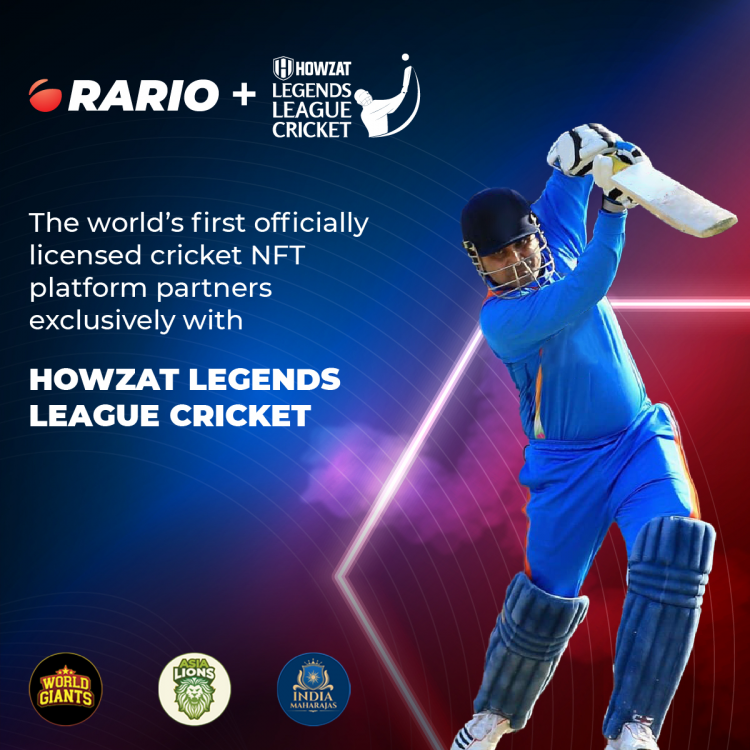 Cricket NFTs
With an international audience of 2.5 billion people, the sport of cricket is the prime market for NFTs.
Last week, Rario launched an officially licenced cricket NFT platform that allows fans to collect and trade captured moments from the sport's history. Rario's platform is integrated with Polygon, Ethereum's emerging blockchain network.
Three teams from the Indian Premier League – Royal Challengers Bangalore, Punjab Kings and Kolkata Knight Riders – announced a partnership with Socios.com, which is backed by the Chiliz blockchain.