Lenovo stock forecast: will the stock rebound after secondary listing failure?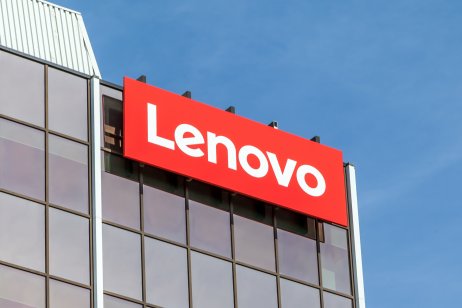 Lenovo Group stock recently saw its worst day in nearly three years on 11 October when shares of the world's biggest personal computer (PC) maker dropped over 13%. Investors dumped shares after the company scrapped its long-anticipated secondary listing plans on the Shanghai Stock Exchange's Science and Technology Innovation Board (STAR Market).
Lenovo has come out of Beijing's regulatory storm relatively unscathed, until now, when compared to its Chinese tech peers. However, stock prices of the PC maker have seen weakness for the past six months.
Can Lenovo turn around its recent stock price weakness? Let's delve into the factors affecting its recent downturn and try to build a plausible Lenovo share price forecast.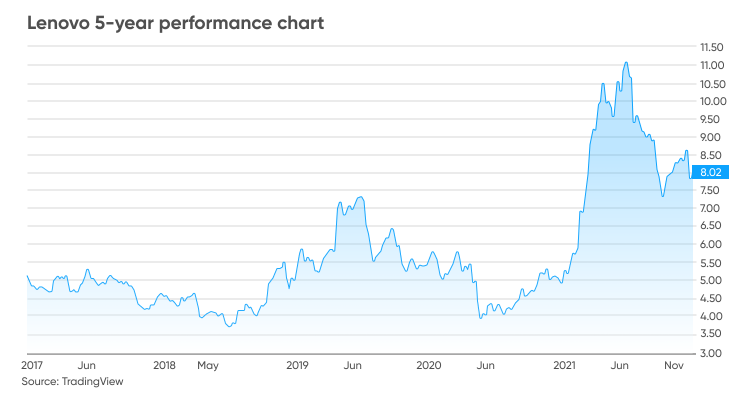 Recent Lenovo stock news
On 10 October, Lenovo announced that it was withdrawing its secondary listing plans in Shanghai within a week of getting the bourse's approval. The company did not disclose its reason for the last-minute U-turn.
Under the original plan, first announced in January, Lenovo would offer up to 10% of its equity in a bumper $1.8bn (£1.3bn) initial public offering (IPO) on Shanghai's Science and Technology Innovation Board – better known as the STAR Market – in the form of Chinese depositary receipts (CDRs).
Lenovo said in a filing with the Hong Kong Stock Exchange: "Having thoroughly considered the relevant capital market conditions such as the latest circumstances in connection with the listing, the company decided to withdraw the application for listinand trading of CDRs on the STAR Market."
Lenovo's withdrawal is the second-biggest IPO cancellation that Shanghai's Nasdaq-themed STAR Market has seen since the Jack Ma-led Ant Group pulled its $39.7bn dual listing in November 2020.
"We see limited visibility on when Lenovo will resume the listing plan. We expect some adjustments to the company's financing plans. It is uncommon for Lenovo to withdraw its CDR issuance application eight days after receiving a letter from the Shanghai Stock Exchange (SSE) confirming the application's acceptance," Fitch Ratings said.
"We would not rule out the possibility that some social or other matters, which may not be related to Lenovo's business profile, affected the application process. We may have more clarity on these matters if they pan out," Fitch Ratings added.
Lenovo share price analysis
Lenovo shares have fared better than its tech counterparts on the back of a sweeping regulatory drive in China.
Lenovo (992) shares have eked out a 9% gain in 2021 compared to the Hang Seng TECH Index's near 22% year-to-date loss, as of 21 October. In comparison, Chinese tech giants such as e-commerce giant Alibaba Group (9988) and Tencent Holdings (700) have fallen over 25% and about 10%, respectively, in the same period.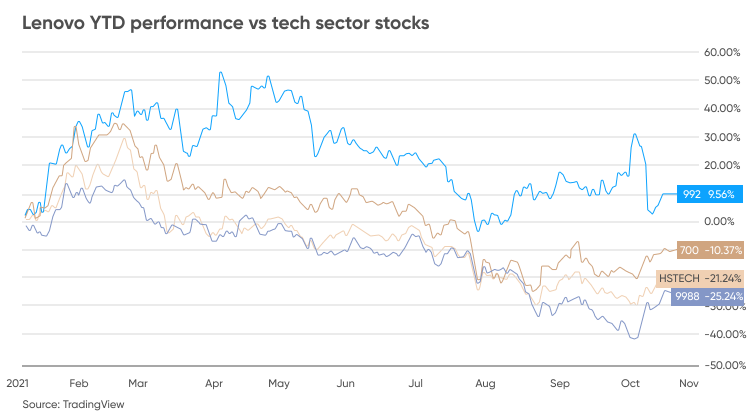 However, when stock prices are compared over the last six months, Lenovo shares have underperformed its Chinese tech peers. In the last six months starting mid-April, Lenovo shares have dropped over 26% compared to the Hang Seng TECH Index's near 20% loss in the same period.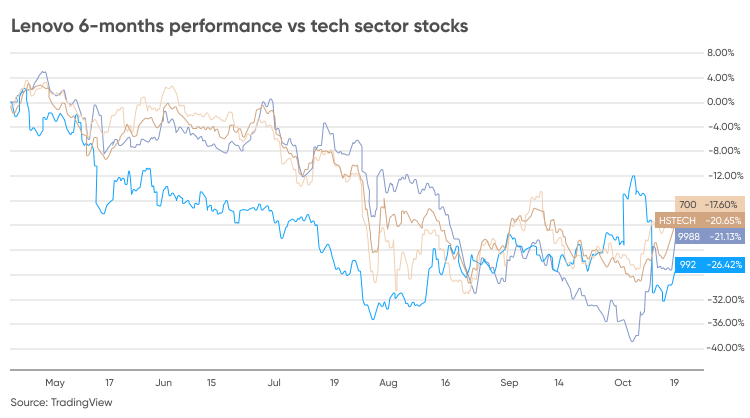 Weakness in PC demand outlook
Much of this weakness over the past six months can be attributed to a slowdown in personal computer (PC) demand from where Lenovo derives over 80% of its revenue.
"As vaccinations become even more widespread in 2022, pandemic-related spending is expected to decline as a result. TrendForce therefore expects global notebook shipment to decline by 7-8% YoY next year," said tech research firm TrendForce.
Meanwhile, market research firm International Data Corp (IDC) said the PC industry continues to be hampered by supply chain and logistics challenges.
Fundamentals: Lenovo stock analysis
For the quarter ended June 2021, Lenovo posted strong earnings with quarterly revenue growing 27% year-on-year to $16.93bn.
Quarterly net income more than doubled in the first quarter of full-year 2022 to $466m from $213m a year ago.
Net income margin came in at 2.8% for the June quarter, which was its highest in many years, according to the company.
In the first quarter of 2021, Lenovo's IT services segment posted a 38% increase in revenue to $1.2bn. Its cloud solutions segment delivered quarterly revenue of $1.8bn in the same period.
The company is expected to announce its half-yearly results, for six months ended 30 September, on 4 November.
Full-year performance
For the full year ended 31 March 2021, Lenovo reported a 20% jump in revenue to $60.74bn. Full-year profit attributable surged 77% to $665m from a year ago.
Lenovo said its mobile sales rose 9% in the full year but recorded a pre-tax loss of $41m.
The company paid a final dividend of 24 Hong Kong cents per share last financial year.
Earnings per share stood at 9.54 US cents for the full year ended 31 March 2021, compared to 5.58 US cents posted a year ago.
Lenovo stock forecast: future prospects
Lenovo has been working on diversifying its revenue stream from its competitive and low-margin core PC business.
"Going forward, we will continue to increase R&D investment, aiming to double it over the next three years," said Yuanqing Yang, Lenovo chair and CEO.
"The Group will continue to invest in Smart IoT, consisting of a network of many touchpoints for the connected world we live in. Specifically, the Group's investments will accelerate in the area of edge computing, cloud, big data, and AI in vertical industries. This will strengthen the Group's capability as a competitive end-to-end solution provider in the era of Intelligent Transformation," Lenovo said in its full-year earnings press release.
Lenovo stock predictions: analyst commentary
In its latest report on Lenovo Group stock, analysts at Morningstar gave its Hong Kong-listed stock a fair value estimate of HKD11.6.
"We retain our view that Lenovo's shares are undervalued. While we forecast PC demand to cool down in 2022 and 2023, we believe Lenovo's profitability will be better than before," said Morningstar.
Research firm IDC reported Lenovo boasted a market share of 22.8% in terms of worldwide traditional PC shipment during the third quarter of 2021, beating the likes of HP, Dell and Apple.
With regards to the recent withdrawal from its Shanghai STAR Market listing, analysts at Fitch Ratings said the withdrawal is unlikely to hurt the company's ratings, "although it is a disappointment to investors".
"Still, a CDR issue, if successfully launched, could have strengthened Lenovo's financial profile as it would boost liquidity and turn Lenovo into a net cash position in 18-24 months after the issuance," Fitch Ratings said.
"We expect Lenovo to have robust free cash flow generation on solid PC shipments, continued growth in software and service revenue and further decline in the operating loss of its server business, which should help fund growth and deleveraging. There may be some near-term weakness in China's PC demand due to macro challenges. However, Lenovo has a well-balanced geographical revenue base, which may mitigate the weakness in China's PC demand in the near term," Fitch Ratings said.
Lenovo share price forecast
Keeping in mind Lenovo's recent listing withdrawal, weak PC demand outlook and changing business conditions in China, Lenovo stock outlook may see volatility in the near term.
Analysts at Morningstar have signalled that regulatory conditions for China's tech sector will improve as the majority of policies have already been laid out.
Ivan Su, senior equity analyst at Morningstar, said that "history has taught us that these times can be the best times to invest," having seen the Hang Seng TECH Index lose over 20% year-to-date.
Wallet Investor's Lenovo stock predictions estimate the shares at HKD13.068 by 2026, representing an upside of about 63% from 20 October's close of HKD8.04.
Is Lenovo stock 'buy', 'sell' or 'hold'? 19 out of 23 analysts rate the stock 'buy' or 'overweight', 3 rate it 'neutral' and 1 rates it as a 'sell', according to the Wall Street Journal.
When looking for Lenovo stock forecasts, bear in mind that analysts' predictions can be wrong. Analyst projections are based on making a fundamental and technical study of the company's performance. Past performance never guarantees future results.
Do your own research and always remember your decision to trade depends on your attitude to risk, your expertise in this market, the spread of your investment portfolio and how comfortable you feel about losing money. And never invest more than you can afford to lose.
FAQ
Is Lenovo stock a good buy?

19 out of 23 analysts rate the stock 'buy' or 'overweight', 3 rate it 'neutral' and1 rates it as a 'sell', according to the Wall Street Journal as of 21 October 2021. Note that analysts' predictions can go wrong. Do your own research before making any trading decision.
Why was Lenovo stock dropping?

Lenovo's recent listing withdrawal, weak PC demand outlook and changing business conditions in China have caused the stock to fall over 26% in the last six months among other factors.
How to buy Lenovo stock?

Lenovo is traded on the Hong Kong Stock Exchange under the ticker symbol 992.
The difference between stocks and CFDs
The main difference between CFD trading and stock trading is that you don't own the underlying stock when you trade on an individual stock CFD.
With CFDs, you never actually buy or sell the underlying asset that you've chosen to trade. You can still benefit if the market moves in your favour, or make a loss if it moves against you. However, with traditional stock trading you enter a contract to exchange the legal ownership of the individual shares for money and you own this equity.
CFDs are leveraged products, which means that you only need to deposit a percentage of the full value of the CFD trade in order to open a position. But with traditional stock trading, you buy the shares for the full amount. In the UK, there is no stamp duty on CFD trading but there is when you buy stocks.
CFDs attract overnight costs to hold the trades, which makes them more suited to short-term trading opportunities. Stocks are more normally bought and held for longer. You might also pay a stockbroker commission or fees when buying and selling stocks.
Read more: Apple stock forecast: what's next for the #1 global tech giant?