KODI price prediction:Will the Kodi Coin go up as 2021 winds down?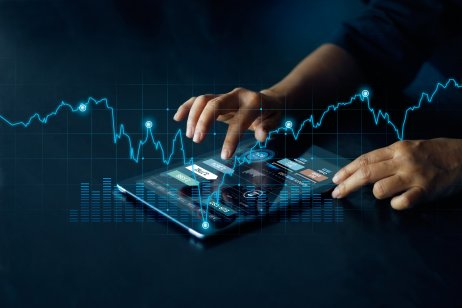 Kodi Coin (KODI) is a unique cryptocurrency that aims to provide users with an unparalleled experience through the first-ever crypto-based entertainment network. This entertainment space is meant to be interactive and fun, offering investors a platform to win prizes, socialise with other users and learn while investing in and becoming familiar with cryptocurrency projects.
The company also plans to have a marketing agency called Pitch as a subsidiary company. This launch will fill an important gap on the Binance Smart Chain (BSC) network by giving the project its first-ever advertisement agency. The company also aims to make their platform a safe place for investors to invest in cryptocurrency.
Pitch will start by providing cryptocurrency marketing solutions before gradually making a name for itself outside of the crypto space. It will offer video and voice services, as well as banners and advertisements, all of which will be produced in house.
Here we take a look at the concept behind the project and what news and developments are shaping Kodi Coin price prediction going forward.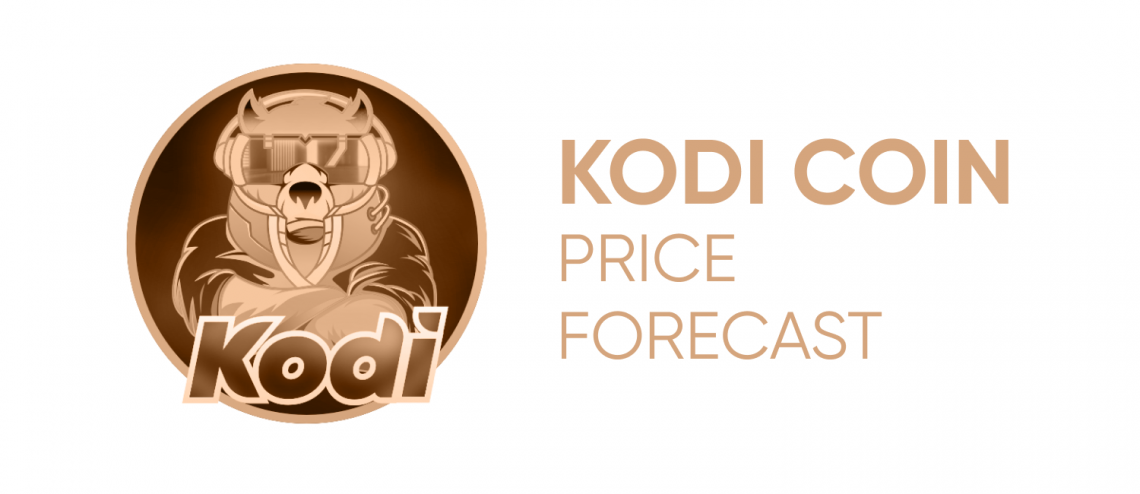 What is KODI?
The Kodi Coin was born out of a previous attempt at introducing a token called Kodiak, which unfortunately did not work well when it experienced contractual technical difficulties.
Undeterred, the company went on to fix the issues, quickly rebranding itself and launching its coin again, this time under the name Kodi Coin (KODI)..
The coin encourages long-term holdings, by providing Binance Coin (BNB) rewards, which are used to pay fees and trade on Binance, the world's biggest cryptocurrency exchange.
KODI price analysis: Can the coin keep the momentum?
KODI prices have shown great growth ever since the coin's inception, as it has a strong strategy for attracting and retaining investors through various giveaways, events and rewards. The coin touched a record high on 2 November, at $0.0006373, however, it has been down for the past few days, which is common for cryptocurrencies as they experience more volatility than other assets.
The overall trend for the Kodi Coin is positive, with the cryptocurrency growing at small, but consistently steady increments.
KODI's price may also rise in the short to medium term if the company manages to partner with other big names, as it did with Ethereum and Binance. This may give the coin a boost and increase its credibility.
Other factors influencing the price may be the number of cryptocurrencies in the market and the state of regulations.
As of Friday 19 November, the KODI price dipped slightly from yesterday's rate, extending an eight-day downtrend amid the growing market anxieties around inflation and interest-rate hikes.
According to CoinMarketCap, KODI has a self-reported market capitalisation of approximately $28,738,192.63, with a maximum supply of 100,000,000,000 KODI coins. Currently, a total of 95,713,983,648 coins are in circulation, so it is estimated that it will not take much longer for the full capacity of the token to be reached.
Kodi's market rank is currently (19 November) at number 3,514.
Key opportunities for Kodi
Currently (19 November) the KODI/USD price is $0.000297, which is extremely affordable, however, it does mean that to get some benefits – such as binance (BNB) rewards – users will have to hold a minimum of five million coins with a return of approximately 3%.
This comes up to around $1,965, which may be considered a somewhat large amount to invest in any single cryptocurrency, especially a newcomer.
Investors will also need to hold a minimum of 10 million coins to receive Kodi airdrops from Pitch. This may prove to be beneficial as the company announced that all the revenue generated by Pitch will be invested back into the coin in the form of airdrops.
The entertainment network said it is now cross-chain, which means it is available to be bought from cryptocurrencies such as Ethereum (ETH), Fantom (FTM), Binance Coin (BNC) and Polygon (MATIC).
This provides even greater access and visibility in a crypto space that is currently inundated with new and little-known coins.
Many coins come in with a bang but do not stick around for long – hence, the key to a cryptocurrency surviving and making a mark for itself is to establish its presence right from the start, which can be done quite effectively by leaning on the bigger coins for a while.
KODI price forecasts
The KODI price forecasts for the next few years will depend heavily on how regulated the cryptocurrency market is at that time, with countries such as El Salvador already accepting it as legal tender.
This means that over the next few years, we could see a lot more laws and regulations governing the cryptocurrency space, which may make it harder for new entrants to come into the picture.
Thus, KODI price predictions will be affected by how well the coin navigates the increased regulatory obstacles and how far it can go to convince investors of its ability to stay above water.
This may mean expanding into other sectors more, such as what they have already done by venturing into the marketing and advertising space with Pitch. This strategy may need to be taken a step further in order to diversify Kodi Coin's risks and establish a stronger base.
In other Kodi token news, the company recently announced it will be giving away a brand-new electric vehicle in one of their new non-fungible tokens (NFTs), which will be launched soon. Investors are eagerly anticipating the launch.
Kodi's Entertainment Network also launched its own Bear Radio, which runs 24/7 and is available through Telegram. It is also live-streamed on Discord, YouTube and Twitch. A combination of daily and weekly programmes explore a variety of topics such as prizes and games, sports, conspiracy theories, relationship advice and cryptocurrency education.
Risks ahead for the Kodi Coin
One of the greatest potential risks facing KODI is that a lot of new cryptocurrencies – which often don't have much backing – fail to survive in the extremely competitive crypto space. This results in hundreds of new cryptocurrencies per year, many of which don't even survive a year.
Kodi risks falling into that category as well, unless it has a crystal-clear vision and a solid marketing plan it can stick to consistently. This includes creating awareness through marketing campaigns, maintaining investor interest through frequent events and giveaways and providing steady and consistent rewards.
This risk – which also affects many other smaller cryptocurrencies – is also largely due to the credibility and transparency Kodi Coin and other newcomers may not have adequate proof of yet. KODI will therefore have to go the extra mile to present any and all evidence investors require to be able to have faith in and invest in the cryptocurrency. This includes marketing plans, cash flow statements, whitepaper, long-term strategies, investment plans and so on.
Other risks for KODI include the urge to scale up either too much or too fast (or both), which results in the cryptocurrency destroying itself. This happens because it does not have the capacity or infrastructure in place yet to be able to handle such big changes in a relatively short time.
Kodi price predictions: 2022, 2025 and 2030
For the rest of 2021, the algorithm-based forecasting service Price Prediction sees Kodi's future price to trade around $00.00033467. Meanwhile, for the medium term, by the time we reach 2025, the service gives Kodi Coin predictions of around $0.001, which would be a huge boost from where it stands at the moment.
This also depends, significantly, on how developed the cryptocurrency market is by 2025, as more players may drive the prices of smaller coins down and increase competition.
Over the longer term – at around 2030 – the site speculates the Kodi token forecast will get even better, with prices probably touching the likes of $0.010.
Another forecasting service, Wallet Investor, also gives bullish Kodi predictions for 2022, seeing the coin reaching $0.000464, whereas by 2026, the coin is expected to hover around $0.0215.
According to DigitalCoin forecasting service Kodi crypto price predictions for the long term are as follows:
2021– $0.0003984432

2022 – $0.0005251724

2023 – $0.0005795490

2024 – $0.0007443293

2025– $0.0008627781

2026 –$0.0010104273

2027 – $0.0011780908

2028 – $0.0013422230
Note that algorithm-based Kodi Coin crypto price predictions can be wrong. Forecasts shouldn't be used as a substitute for your own research, and past performance does not guarantee future returns. Always conduct your own due diligence before investing. And never invest or trade money you cannot afford to lose.
FAQs
Is Kodi a good investment?

Whether KODI is a good investment or not depends on a variety of factors, such as the level of investment available, the level of experience you have gained and how diversified your portfolio is.

It is always advisable to research a cryptocurrency investment thoroughly beforehand.
What affects the KODI price?

A number of factors – such as inflation, demand, cryptocurrency trends, availability and marketing – affect the prices of all cryptocurrencies, including KODI. This, coupled with the fact that cryptocurrencies are largely unregulated, contribute to their volatility.
Will KODI's price rise in the future?

KODI's price is expected to increase in the near future, however, with all cryptocurrencies – especially the newer ones – being so volatile, it is not feasible to make exact estimates, as market conditions can change without warning.

It is always best that you do not invest more than you can afford to lose, however.
Read more: IMX coin price prediction: is Impermax's token a buy?