Is El Salvador's adoption of bitcoin a good idea?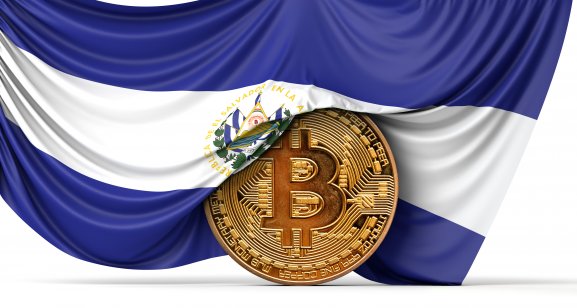 El Salvador's adoption of bitcoin as the nation's second currency can be likened to the way people refer to Marmite – they either love it or hate it.
President Nayib Bukele is doing much to adopt the currency, build a bigger infrastructure out of it and convince the public that it's the right way to go.
It's also, some say, an opportunity for Bukele to rebrand a country that's struggled with gang violence, poverty, and a sluggish economy, resulting in citizens emigrating to the US and elsewhere in search of better opportunities.
Support of bitcoin
The adoption of the largest cryptocurrency has been a divisive topic and has even led to large-scale protests. However, it's not hard to find supporters who believe the move could be revolutionary. Cryptocurrency expert and El Salvador native Luis Carranza, founder of Fayre Labs, is positive about the idea, which has also led to the creation of the Chivo – the government's cryptocurrency wallet.
The wallet has over two million active users and can hold both bitcoin and US dollars. It's backed by the government and was formed after the bitcoin law was passed in June this year. Every adult citizen in the country was offered $30 worth of bitcoin if they downloaded the app.
"The president of El Salvador made Chivo wallet the must have app for commerce. Everywhere you go, you see Bitcoin accepted here. The infrastructure is there. And now that it's there, people and businesses can get creative. Bitcoin as a payment mechanism for a nation is risky in the short term. In the long term it could serve as the first step to a CBDC and an independent monetary ecosystem in El Salvador," he says.
What is your sentiment on BTC/USD?
Vote to see Traders sentiment!
More than just a rebrand?
There are many reasons why El Salvador adopted bitcoin. The country suffers from an unstable economy and currency, due to poverty, crime, and years of government corruption. Some say El Salvador is turning to bitcoin to attract local and foreign investment to turn its fortunes around.
The reality, however, is that many residents don't have access to banking. "In a country like El Salvador where 70% of its citizens don't have a bank account, cryptocurrencies as legal tender makes a lot of sense. However, bitcoin's wildly volatile nature, while making it an attractive asset to trade, also presents huge challenges when it becomes an official currency," says Nigel Frith, lead analyst at Bitcoinmoney.net.
However, in the long term, bitcoin can be more affordable for the unbanked. "Adopting bitcoin can help expedite digital transformation of an economy, creating a cheaper and simpler infrastructure for a country's economy to prosper. Furthermore, similar to the adoption of a 'hard currency' as legal tender, countries with weaker domestic currencies would be able to enjoy an economy pegged to a currency that has limited inflationary tendencies (as the supply of bitcoin is well known and part of the software that regulates it)," said Maurizio Raffone, chief financial officer at Asia-based fintech Credify.
"Lastly, having bitcoin as legal tender could improve the fight against tax avoidance, which often plagues emerging market economies. Given the right tools are used, bitcoin provides a high level of transparency in terms of transaction history, and therefore could help a country get closer to the ideal that 'everyone pays tax fairly.'"
Critics of bitcoin's adoption point out the cryptocurrency's future is unstable given its volatility. Cryptocurrencies are not regulated by the central banks of nations – so there's little control over price fluctuations.
Using cryptocurrency as legal tender is also an expensive exercise. El Salvador is dedicating $200m of taxpayer money to the project. This equates to 2.7% of the government's total budget for 202. Many argue that this is hardly something the country can afford.
Raffone adds: "One of the biggest negatives is the fact that, at least in the short term, it would require a big effort in digitising the country to ensure Bitcoin can actually be used and bring tangible benefits."
Global attention
Globally there is a huge amount of interest in El Salvador's bitcoin project, which includes the creation of a bitcoin city at the base of a volcano, funded – of course – with cryptocurrency.
The project sounds fanatical but if it proves beneficial, it may well be copied by other countries that have similar economic and political situations to El Salvador, such as Argentina, Panama, Paraguay and Venezuela.
However, there are other options to adopting bitcoin, including the creation of a Central Bank Digital Currency (CBDC). "These have already been launched in Nigeria and the Bahamas, with many other countries looking to follow suit. CBDCs allow countries like El Salvador to combine the benefits of a decentralised currency while still allowing some central control. It could also be tethered to the price of the US dollar to maintain stability," Frith opines.
If the project is successful, it has the potential to propel the country to the forefront of the cryptosphere. But competition may create new problems as other countries become more crypto friendly. With a history of poverty and corruption, El Salvador has its work cut out to convince the world to invest there.
Read more: Brazil issues rate hike to fight inflation