Intel (INTC) to manufacture chip for crypto mining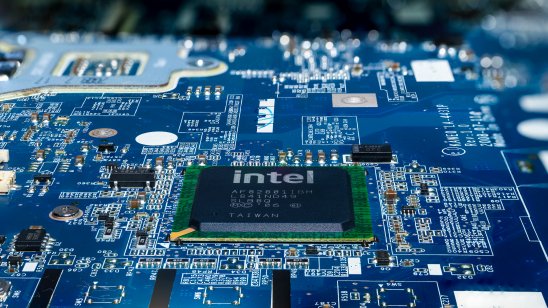 Chip-manufacturing goliath Intel (INTC) will reveal a low-voltage, application specific integrated circuit (ASIC) chip on 23 February at the Institute of Electrical and Electronics Engineers Convention.
Intel also quietly entered a supply agreement with coin mining outfit GRIID in September, according to partially redacted filings with the US Securities and Exchange Commission.
Documents showed neither the price nor the performance parameters of the chip, though efficiency seems to be a selling point in the energy-intensive process of coin mining. GRIID will be going public this year after announcing a SPAC merger valued at more than $3bn (£2.2bn) on 30 November.
Intel is also set to release new graphics processing units aimed at gamers but with adaptability potential for cryptocurrency coin mining.
For Intel, the world's largest chip manufacturer, to enter the crypto fray could be seen as a sign of further legitimising the broader cryptocurrency ecosystem. Intel had previously dallied in crypto technology and, in 2018, the company was awarded a patent for a high-efficiency coin mining chip.
Intel shares, thus far, appeared unaffected by the news, having dipped slightly this week.
Upside and downside
On the surface, a foray into crypto tech could augment existing revenue from core businesses like personal computing and servers. But coin mining has variables beyond those of Intel's bread and butter, such as Bitcoin prices, overarching network capabilities and other volatile demand factors.
Intel has also faced competition from AMD and Taiwan Semiconductor of late, during a period when chip production became more essential due to proliferation of uses and more complicated due to pandemic-related disruptions of supply chains.
"Intel has two issues — they fell behind AMD in chip design and Taiwan Semiconductor in manufacturing," Matt Bryson, a chip analyst with Wedbush Securities told Barron's. "They have to get those cornerstones back, as opposed to ancillary revenues from an unpredictable market."
While the global ASIC market is robust – it could approach $25bn by 2025 – those used for coin mining, both ASICs and general processing unites (GPU), constitute about $1bn in revenue presently, Bryson told Barron's. Even a significant share of that market would do little to budge the bottom line of Intel, whose revenue is projected to top $73bn this year.
What is your sentiment on INTC?
Vote to see Traders sentiment!
Competition, existing and new
Still, the move could exert pressure on existing competitors, like Nvidia in the GPU and overall gaming market, Bryson said.
The move into the mining sphere also pits Intel against Bitmain, the biggest player in the chip market for coin mining. Bitmain has a manufacturing partnership with Taiwan Semiconductor, and has seen manufacturing costs and consumer prices escalate over the course of the pandemic.
Intel's emphasis on energy efficiency from its low-voltage offerings could provide appeal in terms of cost-effectiveness by reducing energy bills, and also aid businesses in meeting their sustainability goals.
Read more: Intel (INTC) stock forecast: Will the downtrend reverse?