India set to ban private cryptos such as monero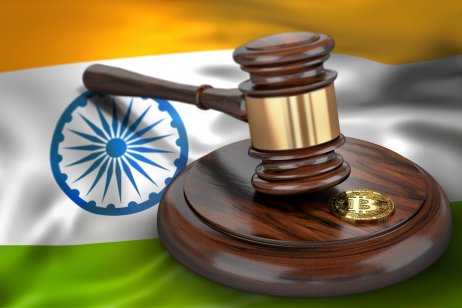 The Indian government is to present a bill in parliament that will ban the launch of new private cryptos but approve an official digital currency to be issued by the Reserve Bank of India.
The Cryptocurrency and Regulation of Official Digital Currency Bill will be introduced on 29 November in the Lok Sabha, or the lower house, of the Indian parliament.
"The stated intent of the bill is to create a facilitative framework for the creation of the official digital currency to be issued by the Reserve Bank of India," a statement says on the website of the lower house of the parliament.
Ban on private cryptos
The bill seeks to prohibit all new 'private' cryptocurrencies in India. The law would affect cryptos such as monero, whose transactions are completely untraceable.
The bill allows for certain exceptions to promote the underlying technology and its uses.
Prime minister Narendra Modi said last week that cryptocurrencies must not fall into the "wrong hands and spoil our youth". He called on the world to make efforts in this direction.
The Reserve Bank of India, the nation's central bank, earlier this year talked of the need for strong regulatory control on cryptocurrency.
Jayant Sinha, a former minister in the present government and head of a parliamentary panel on cryptocurrencies, last week met officials from crypto exchanges and the Blockchain and Crypto Assets Council (BACC), among others, to address concerns about regulation and promotion in India.
Balancing innovation and regulation
After the meeting, he said it was important to balance innovation and regulation. He said various cryptocurrency exchanges together had 15 million approved users who invested a total of $6bn.
In August this year, Reserve Bank of India governor Shaktikanta Das told CNBC-TV18 news channel said the central bank may launch its first digital-currency trial programmes by December.
The central bank was evaluating the security aspects, the implications on the financial sector and the impact on the monetary policy and currency circulation in the run-up to the introduction of digital currency, Das said.
"We are being extremely careful about it because it's completely a new product, not just for RBI, but globally," he added.
Read more: India may launch digital currency trials by December