Hedge funds co-ordinate short selling attack on USDT, Tether CTO says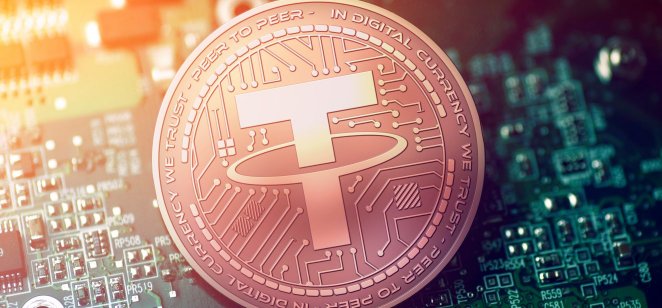 The biggest stablecoin by market capitalization, Tether (USDT), is under a co-ordinated attack from hedge funds, Tether's chief technology officer, Paolo Ardoino lamented in a Twitter thread on Monday.
Ardoino detailed the alleged attack in response to reports from the Wall Street Journal that a growing number of hedge funds had opened short position in USDT, worth "hundred of millions" in nominal value.
"It really seemed from the beginning a co-ordinated attack, with a new wave of FUD [fear, uncertainty and doubt], troll armies, clowns etc," Ardoino affirmed.
He said that these actors are looking to create more FUD following a collapse of a Terra blockchain - a host to algorithmic stablecoin TerraUSD and its sister token LUNA - which brought turmoil and midtrust to the digital assets market last month.
Tether vs US dollar (USDT/USD) price chart
1/
I have been open about the attempts from some hedge funds that were trying to cause further panic on the market after TERRA/LUNA collapse.
It really seemed from the beginning a coordinated attack, with a new wave of FUD, troll armies, clowns etc. https://t.co/hhcsgHV1Ow

— Paolo Ardoino (@paoloardoino) June 27, 2022
Stablecoins are virtual assets that are supposed to keep their value pegged 1:1 against respective fiat currencies. Last month however, TerraUSD - previously the third biggest stablecoin by market capitalization - failed to live up to the promise and collapsed.
USDT is a different type of stablecoin than TerraUSD was. USDT is a traditional stablecoin, which claims to have reserves in traditional assets like cash and money instruments. TerraUSD - an algorithmic stableocoin - had no such reserves in traditional assets. Instead, Terra's ecosystem had incentives in place for traders to mantain the stablecoin's value.
Ardoino said that the actors are betting against USDT/USD using future contracts, and also unbalancing DeFi liquidity pools.
Liquidity pools are staked cryptocurrency tokens provided by platform users. If a pool contains a pair of tokens, including USDT, unbalancing occurs, when a trader sells a higher proportion of the other token.
In order to rebalance, the price of USDT drops to motivate the traders to buy it. Ardiono said that the attackers aim to create enough pressure "in the billions" to cause "tons of outflows to harm Tether liquidity and eventually buy back tokens at much lower price."
What is your sentiment on BTC/USD?
Vote to see Traders sentiment!
Tether reserves
Tether's reserves became a subject to scrutiny after Bloomberg reported part of its reserves are in Chinese commercial paper, including embattled property developer Evergrande, which faced margin calls last year. Tether's declined holding any Evergrande debt.
According to Ardoino, Tether has committed to "phasing out CP exposure and moving into US Treasuries."
Accounts, published on Tether's website, 85.64% of Tether's reserves are in "Cash & Cash Equivalents & Other Short-Term Deposits & Commercial Paper". Out of this, 5.81% is in Cash & Bank Deposits, 28.47% is in Commercial Paper and Certificates of Deposit and 55.53% is in U.S. Treasury Bills.