Grayscale hopes for Bitcoin fund ETF approval by June 2022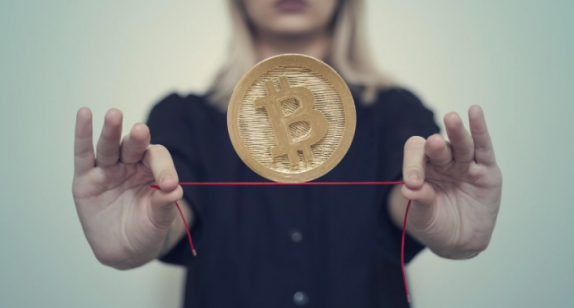 Following its petition to the US Securities & Exchange Commission (ESC), Grayscale Investment hopes to receive approval by mid-2022 for its flagship Grayscale Bitcoin Trust (GBTC) to begin trading over the New York Stock Exchange Arca exchange as Grayscale Bitcoin Spot ETF.
The New York-based digital asset manager filed form 19b-4 with the SEC Tuesday, following ProShares Bitcoin Strategy ETF gaining clearance to trade over the NYSE. The filing is the first step in what Grayscale hopes eventually allows all 15 of its investment vehicles to become exchange-traded funds (ETFs), said Grayscale VP of Legal Craig Salm.
Salm said the filing begins a 240-day review process, which sets the deadline for approval in mid-June. "This process began over five years ago," Salm noted. "Since becoming a SEC reporting investment vehicle in 2020, we have a had very open and robust engagement with the Commission."
Bitcoin spot prices
But, Salm added, GBTC could list the day following SEC approval. "Once the (19b-4) filing is hopefully approved, current shareholders won't have to do anything. Everything is in place to trade over NYSE Arca."
In contrast to the ProShares ETF, which began trading after the SEC failed to block its conversion, the SEC would have to approve GBTC's conversion to an ETF. The primary difference is the ProShares ETF is indexed to Bitcoin futures, while GBTC is based on Bitcoin spot prices.
Salm is optimistic GBTC gains SEC approval, considering it allowed an futures-indexed ETF to trade. "We think futures is not the most efficient way to gain (cryptocurrency) exposure, Salm said. "Futures prices are based on the underlying spot prices. Certainly, there is demand for direct Bitcoin exposure through investment vehicles."
GBTC averages $600m in volume
GBTC averages $600m in daily trade volume, according to Salm, and serves roughly 700,000 different account holders. All of Grayscale's investment funds trade over the OTCQX Exchsnge. GBTC closed Wednesday at $51.80 per share, up 5.57% from the $49.02 opening price on 13.6m trading volume.
In addition to GBTC, which manages nearly $40bn in assets – holding 3.44% of Bitcoin in circulation – Grayscale plans to convert 14 other funds into ETFs. Thirteen of the 15 Grayscale-managed funds are indexed to various single digital currencies, while one holds a diversified crypto portfolio and one invests in more general decentralized finance (DiFi) assets.
"We intend for all 15 of our funds to become ETFs," Salm added.