Gold on cusp of $1,800, but doubts remain
Subscribe to Weekly Highlights
The major market events for the week ahead right in your inbox.
Subscribe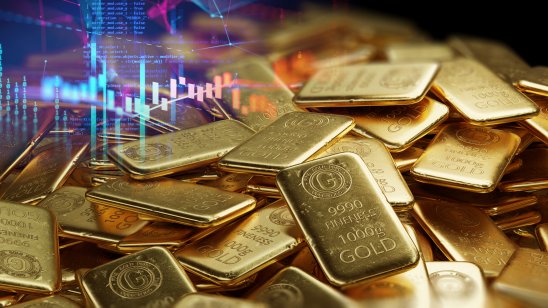 Content
Gold prices are on the cusp of the psychologically important $1,800 an ounce. While world events would seem to be buoying the commodity, its value continued to slip Thursday morning.
Late Thursday morning, gold futures slipped to $1,780.80, down 4.1%.
Several factors would seem to be aiding the precious metal to reach $1,800 an ounce, including a faltering US dollar and comments by various Fed representatives rejecting the idea of any rate hikes in the near future. Bitcoin posting a record high on Wednesday also does not appear to be helping gold.
German factor
The decline could be the result of an announcement from Bundesbank President Jens Weidmann that he will resign from the German bank at the end of the year.
Weidmann is regarded as one of the hawks in the Governing Council of the European Central Bank and has frequently spoken out in favour of more restrictive monetary policy, even if he was often unable actually to push this through. His replacement will most likely be a moderate, The Wall Street Journal reported.
"Our economists therefore believe more than ever that the ECB will not be exiting from its highly expansionary monetary policy for the foreseeable future even though the inflation risks have increased significantly of late," a Commerzbank note reads.
What is your sentiment on Gold?
Vote to see Traders sentiment!
Treasury yield
Also, prices are reacting to Thursday's slight dip in US Treasury yield as a sign of a weakening US dollar.
Lower yields tend to decrease the opportunity cost of holding non-yielding bullion and a dropping US dollar often increases foreign wants for gold.
$1,800 milestone
Gold being on the cusp of $1,800 is not uncommon. Several days in July gold was trading in the $1,780-$1,795 range. There were days in July and August when gold did break the psychological point by going up as high as $1,814.78 in July and $1,804.90 in August, both times on expectations that the US Federal Reserve might delay cutting back on stimulus payments.
Read more: Commodity market outlook: will slowing economic growth impact prices?
The difference between stocks and CFDs
The main difference between CFD trading and stock trading is that you don't own the underlying stock when you trade on an individual stock CFD.
With CFDs, you never actually buy or sell the underlying asset that you've chosen to trade. You can still benefit if the market moves in your favour, or make a loss if it moves against you. However, with traditional stock trading you enter a contract to exchange the legal ownership of the individual shares for money, and you own this equity.
CFDs are leveraged products, which means that you only need to deposit a percentage of the full value of the CFD trade in order to open a position. But with traditional stock trading, you buy the shares for the full amount. In the UK, there is no stamp duty on CFD trading, but there is when you buy stocks.
CFDs attract overnight costs to hold the trades, (unless you use 1-1 leverage)
which makes them more suited to short-term trading opportunities. Stocks are more normally bought and held for longer. You might also pay a stockbroker commission or fees when buying and selling stocks.