GameStop software glitch: GME stock price may see more turbulence as video game retailer struggles to fulfil pre-orders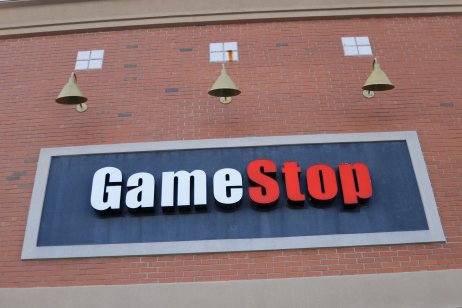 GameStop (GME) the world's largest video game retailer, may be finding itself in hot water again as the chain faces issues honouring pre-orders, due to a software glitch.
The so-called meme stock, which has seen astonishing share price activity in the past couple of years, has in recent days been quite subdued, dropping more than 47% since the four-month highs seen at the beginning of August.
This latest software glitch may mean that GameStop's woes are far from over. The shares, however, gained 1% to $25.38 on Monday and were up 2.5% in pre-market trade on Tuesday.
What is your sentiment on GME?
Vote to see Traders sentiment!
GameStop (GME) share price chart
Why is GameStop (GME) struggling with pre-orders?
Pre-orders account for a huge chunk of GameStop's revenue. However, the company is facing a software glitch, which is preventing staff from entering pre-orders, or sometimes wiping the entire history of pre-orders.
Inventory searches have also been affected and often, copies of the items ordered turn up late or fail to arrive at all. This is leading to a slew of disgruntled customers, who are likely heading to other websites such as Amazon (AMZN) or Best Buy (BBY).
The software issues have been due to an SAP software switch which was launched in the summer and was intended to bring several databases together.
Why has GameStop (GME) dropped so much in the last couple of months?
GameStop has benefited somewhat from the rally in meme stocks, that is, stocks that gain retail investor popularity through internet memes, usually circulated on social media. However, it is still struggling with the last six quarters facing losses, as demonstrated by its latest earnings report on 7 September.
This is mostly due to consumers spending less on discretionary items, as inflation persists at multi-year highs, with essential expenses such as rent and mortgage on the rise as well. GameStop also saw a 4 for 1 stock split at the end of July this year, which saw the stock surge a little, but proved short-lived.
Furthermore, GameStop (GME) is also having to compete with Amazon and Best Buy which are also popular websites for video games. The company has also recently partnered with a cryptocurrency exchange known as FTX, but this may have come at the wrong time, as NFTs and cryptocurrencies are currently seeing a decline.
What is the outlook for GameStop (GME)?
According to CNN Business, GameStop (GME)'s 12-month forecast is around $16, with a high estimate of about $26 and a low estimate of about $6. The stock has also received a "hold" rating.
Broker analysis published by Marketbeat provides a consensus rating of 'reduce' and an average target price of $22.
However, investors are also keeping a close eye on the performance of cryptocurrencies and NFTs, in order to see whether the FTX partnership turns out to be a success, or a misguided move in the coming months.