Finance academics: crypto 'very vulnerable to changes'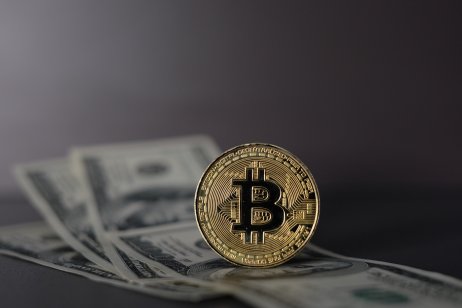 The latest South African Covid-19 variant's potential economic impact Friday demonstrated that cryptocurrency is vulnerable, financial experts say.
"There can be no doubt that this was always a speculative asset," University of British Columbia (UBC) economist Werner Antweiler said in an interview with Capital.com on Friday. "The price has been going up and down for years, and so anyone who thought this was a safe haven for anything, they're really kidding themselves."
Prices tumble
Crypto prices tumbled as the new variant, also found in Botswana and known as B.1.1.529 or Omicron, sent US markets roiling. Investors unloaded all forms of investment products.
Bitcoin dropped more than 8.5% by late afternoon in the US, falling below $55,000, while Ethereum dropped about 9.7%. Those plunges were deeper than levels recorded earlier in the day.
Binance was down about 7.6%. Widely followed Meme plays Dogecoin and Shiba Inu fell about 8.6% and 20.5%, respectively.
What is your sentiment on ETH/USD?
Vote to see Traders sentiment!
Highly volatile
David Yermack, a New York University professor of finance and business transformation told Capital.com that "nobody should think of crypto as a safe haven, because the prices of crypto assets have always been highly volatile – and aren't really correlated with anything in the real economy."
As seen in recent months, Bitcoin is "very vulnerable to changes in (investor) sentiment," Antweiler said.
"It attracts investors while the prices are going up and up and up.
"But if there is a significant turnover, that could turn off investors on a massive scale and, of course, the people are out of pocket substantially (then), too. Basically, the problem with Bitcoins in particular is that they have only a limited supply of Bitcoins. That means, it's going to get harder and harder to mine new Bitcoins."
Calling Bitcoin "a fad," he predicted that it and other crypto assets not tied to fiat, or traditional, currencies will suffer from a large crash someday.
Governments will also oppose crypto mining because of its high electricity use and large environmental footprint.
Not the beginning of the end
"No price can go up forever," Antweiler said.
But digital coins will likely recover from Friday's deep dives.
"Basically, everybody's taking flight in the possibility that we're heading into a bigger (Covid-19) wave with a more deadly variant," he said. "I think the whole market reaction has been expressing that sentiment. Crypto, that's often basically reacting in an accelerated fashion to news, so (Friday's plunge) is not unusual.
"Today's news is bad. Tomorrow's news may be better. So in the short term, I don't really see this as the beginning of the end."
Bitcoin hedge against hyperinflation
Bitcoin can be a safe haven for investors in countries where governments are not managing their finances and hyperinflation is prevalent, such as Venezuela, Antweiler said.
"(But) that is not true for Canada," he said. "It's not true for the United States or any (Western) country. Here in enriched developed countries, there's really no place for this type of crypto because, for businesses, it's completely useless if you have something that can change so quickly in value. What you have in the morning may not be what you have in the evening. You can't run a business with that kind of uncertainty."
Read More: Omicron Covid-19 variant sets off strong market reaction