Exclusive: This CEO is calling the SEC's bluff on crypto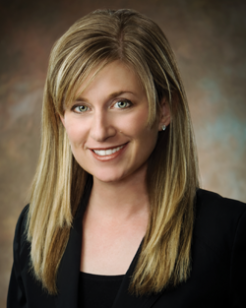 Content
In a confrontation that could shape the US Securities and Exchange Commission's definition of cryptocurrencies as either a security, a commodity, or something completely different, a small, Wyoming-based token issuer is defying SEC requests to withdraw its registration filing for two new crypto utility tokens.
But American CryptoFed DAO CEO Marian Orr is going even further than that. In an exclusive interview with Capital.com she called out the SEC directly, demanding greater transparency in the regulator's responses to digital assets and citing a recent SEC action against Coinbase as a parallel example.
Cheyenne, Wyoming-based American CryptoFed filed with the SEC in September registering two new utility tokens: the Locke and Ducat. The SEC told CryptoFed to withdraw its filing, but the company is persisting. Now it has missed a deadline to withdraw its Form 10 filing by the SEC's Cyber Unit Division of Enforcement and Division of Corporate Finance and faces the threat of an enforcement action.
No withdrawal
"We're not withdrawing our F-10," Orr said in an interview. "We have not been given just cause, and we will not withdraw our F-10 filing without a point-by-point response offering an explanation."
"What the SEC is doing to us – is the likes of Coinbase. However, we seriously were from Day One knocking on the front door before any transaction," Orr added.

Coinbase withdrew plans to allow users to earn interest by lending crypto holdings over its platform at interest to other users in September, after pressure from the SEC.
In a series of emails sent by the SEC, posted on American CryptoFed's website, it contends American CryptoFed failed to comply with the Securities Exchange Act of 1934, specifically lacking appropriate disclosures under Regulation S-K and audited financial statements under Regulation S-X.
Amendment filing
"We will not perform a detailed examination of the filing, and we will not issue comments on the filing at this time," the SEC wrote in an email dated 8 October. "We suggest that you consider filing a substantive amendment to correct the deficiencies."
Other disclosures omitted from the Form 10 filing include a beneficial ownership table and executive compensation table required under Regulations S-K and S-X, according to a response letter from the SEC to American CryptoFed.
The SEC also stated, "You do not appear eligible to conduct the distributions you describe on such form; and you state throughout the registration statement that the Ducat and Locke tokens are not securities, which is inconsistent with your statement on the cover page and your use of this Form 10 to register the tokens as securities under Section 12(g) of the Exchange Act," in a letter sent to American CryptoFed by SEC Cyber Unit Division of Enforcement assistant director Deborah Tarasevich.
SEC declines comment
Tarasevich declined to comment, as did SEC director of media relations Aisha Johnson in the SEC's Office of Public Affairs. Division of Finance Legal Branch chief Erin Purcell did not return a call seeking comment.
Orr then appealed to SEC commissioner Hester Peirce, seeking guidance for how to proceed, pleading, "CryptoFed wishes to disclose as much information as possible by complying with the SEC's periodic reporting requirements."
"If our Form 10 filing was withdrawn, we believe we would lose the formal SEC channel to disclose important information to the general public. Rather than simply withdrawing our filing, we wish to work through the process with the SEC in full transparency; actions which we believe reflect the spirit of our national securities laws," Orr said.
Withdraw filing
The SEC told American CryptoFed to withdraw its Form 10 filing no later than 3 November, writing, "If the company does not withdraw the Form 10, we will seek authorisation from the commission to bring an enforcement action to prevent the deficient Form 10 from becoming effective."
Orr confirmed American CryptoFed did not meet the 3 November deadline to withdraw the Form 10. "We missed that deadline," she said.
American CryptoFed still plans to file its 8-K on 15 November. "We have been completely transparent and compliant, we are trying to go through the front door," added Orr. "They threatened us with an enforcement action, whatever that means. We aren't doing anything illegal."
Form 10 automatic
The Form 10, filed on 15 September, automatically goes into effect after 60 days or 15 November. As of now, absent a more suitably detailed explanation from the SEC, Orr said American CryptoFed plans to file its first Form 8-K with the SEC on Monday 15 November.
"I don't know what will happen," Orr said. "They aren't talking to us."
In her response to the SEC, Orr and American CryptoFed contend that, "In order for us to seriously consider withdrawing our Form 10 filing as you requested in your letter, we need you to respond in writing point-by-point directly to our... point-by-point reply provided by CryptoFed to (the Division of Corporate Finance)."
Stable monetary system
"If the Division of Corporate Finance are unable to provide any written responses to our point-by-point reply to (SEC)'s...letters, can you then let us know in writing what legal and factual basis have empowered you and your Division of Enforcement to initiate this investigation and to recommend an enforcement action against us?" Orr said in a 3 November response to Tarasevich.
"From a due process perspective, shouldn't the SEC allow us to submit a written rebuttal (Wells Submission) to this legal and factual basis."
American CryptoFed intends to "create and maintain a monetary system with zero inflation, zero deflation and zero transaction costs," the company said in its Form 10 filed with the SEC.
CryptoFed's blockchain will operate over the Entrepreneurial Operating System (EOS) and open to all EOS members. The Form 10 attempts to register two utility tokens with the SEC: Ducats for consumer expenditures and Lockes to manage the Ducat supply through open-market transactions – buying and selling Ducats to maintain price stability.
Locke assets are then used to purchase Ducat supply out of the blockchain, to prevent inflation as the supply increases. CryptoFed will essentially take on the role of a central bank.
Read more: Coinbase proposed lend launch after legal threat from SEC