Ethereum developer pleads guilty to North Korea sanctions charge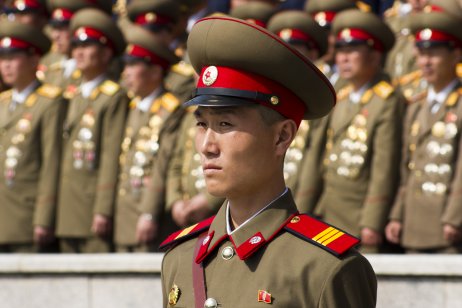 Ethereum developer Virgil Griffith has pleaded guilty to charges that he conspired to violate US sanctions against North Korea with advice on how to use blockchain technology to hide prohibited transactions.
The US citizen pleaded guilty yesterday to conspiracy to violate the International Emergency Economic Powers Act by providing services to North Korea, a crime that could have seen him spend up to 20 years in prison.
Virgil was arrested in November 2019, roughly six months after he attended Pyongyang Blockchain and Cryptocurrency Conference, despite being refused permission to attend by the US authorities.
Going nuclear
According to a legal complaint filed against Griffith by the Federal Bureau of Investigation, when he attended the event he gave a presentation on how cryptocurrencies could be used to skirt US sanctions and launder money.
The US authorities said that topics covered by Griffith at the conference included how blockchain technology such as "smart contracts" could be used to benefit North Korea in its nuclear weapons negotiations with the United States.
Griffith also answered specific questions about blockchain and cryptocurrency technologies for the North Korean audience including people who the Etherum developer knew worked for the country's government.
Providing crypto services to North Korea
The FBI complaint also said that he "encouraged" other US citizens to attend the conference.
"As he admitted in court today, Virgil Griffith agreed to help one of our nation's most dangerous foreign adversaries, North Korea. Griffith worked with others to provide cryptocurrency services to North Korea and assist North Korea in evading sanctions and travelled to North Korea to do so.
In the process, Griffith jeopardised the national security of the United States by undermining the sanctions that both Congress and the President have enacted to place maximum pressure on the threat posed by North Korea's treacherous regime, " US Attorney Audrey Strauss said in a statement yesterday.
Griffith is due to be sentenced by Judge Castel on 18 January 2022.
Read more: Crypto group will try for softer tax and rules bill