Dow and S&P 500 retreat from intraday record highs as GDP growth disappoints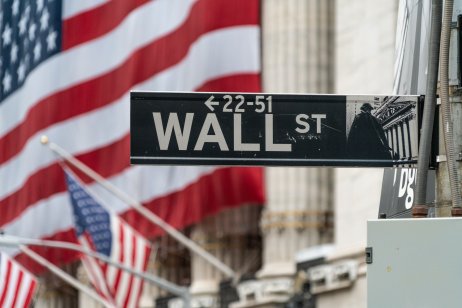 The Dow and the S&P 500 indices retreated from intraday record highs on Thursday after second-quarter US economic growth came in below expectations.
Data showed that the US economy grew by 6.5% in the second quarter, below anticipated growth of 8.4%. The US gross domestic product (GDP) growth increased by 6.3% in the first quarter.
The US Department of Commerce said in its report that a drop in private inventory investment, residential fixed investment, and federal government spending lagged the nation's economic growth in the June quarter.
Wall Street closes higher
However, a string of strong earnings from US corporates helped all three benchmark indices close higher on Thursday.
The S&P 500 Index rose 0.4% to 4,419.15 points, the Nasdaq Composite Index inched up 0.1% to 14,778.26 points and the Dow Jones Industrial Average Index advanced 0.4% to 35,084.53 points on Thursday.
Meanwhile, the US dollar index inched higher on Friday morning after opening at an over one-month low of 91.851.
What is your sentiment on AMZN?
Vote to see Traders sentiment!
Ford Motor and Yum! Brands jump
Ford Motor was the second most heavily traded stock on the S&P 500 Index with over 111 million shares changing hands compared to three-month average volume of 81.3 million.
Shares of the automaker rose 3.8% to $14.39 on Thursday, a day after the company raised its full year earnings before interest and taxes.
Yum! Brands jumped 6.1% to $130.31 after the KFC owner reported 23% same-store sales growth in the second quarter compared to the same period last year.
Didi denies going private
Didi Global shares rose 11.3% to $9.86 after the Wall Street Journal reported that the ride-hailer is considering going private to pacify authorities in China. However, Didi denied the report.
Debutant stock trading platform Robinhood Markets dropped 8.3% on its first day. Shares opened at $38 before falling to close at $34.82.
Amazon shares tumbled 7.4% in after-market trade on Thursday after CFO Brian Olsavsky told reporters that the e-commerce company expects lower growth for the next few quarters.
Amazon drops after-market
Valuation of the cloud-to-entertainment giant is sky-high compared to its technology peers including Apple and Alphabet. The price-to-earnings (PE) ratio of Amazon is the highest among FAANG stocks, coming in at about 68 as of last close.
PE ratios of Apple and Alphabet stand around 28 and 27, respectively. Facebook's PE currently stands at 30, while Netflix's comes in at 53.
Amazon on Thursday said second-quarter net sales rose 27% to $113.1bn from a year ago.
Tesla up, BTC muted
Gains in Tesla shares help boost US markets on Thursday. The automaker closed 4.7% higher at $677.35. The PE of the electric vehicle bellwether stands at 354, as of last close.
Shares of consumer goods firm Procter & Gamble, oil and gas company Chevron and Warren Buffet-led Berkshire Hathaway gained ahead of earnings results on Friday.
Among cryptocurrencies, bitcoin inched up 1.1% in the last 24 hours to $40,062.32 and ether rose 6.5% to $2,435.92 on Friday morning.
Trade Amazon.com Inc – AMZN CFD
Read more: US GDP shoots upward but misses expectations