Cryptocurrency predictions: what coins to choose in 2020?

Overview
The cryptocurrency sector has been in existence since 2009, the year Bitcoin (BTC), the top crypto based on market capitalisation, came into being.
Eleven years down the line, cryptocurrencies are now a part of modern society, with their number surpassing 3,000.
Cryptocurrency projections are crucial in distinguishing the profitable cryptocurrencies, based on optimal return on investment (ROI). As a result, cryptocurrency prices predictions are fundamental in determining what crypto coins to invest in 2020.
The coronavirus pandemic has been wreaking havoc so far this year, and this has triggered shocks in the financial markets. On March 12, commonly referred to as Black Thursday, the global markets nosedived, and cryptocurrencies were not spared.
For instance, Bitcoin lost 50 per cent of its value as its price reached $3,800. Since, it has witnessed a steady increase as it is currently trading at $6,856.
2020, therefore, seems to be a bright year for cryptocurrencies based on the strides being made by Bitcoin. For instance, payment giant Visa (V) recently partnered with Fold, a crypto startup, to provide a credit card where consumers will be rewarded with Bitcoin for spending in major companies and outlets like Uber (UBER), Amazon (AMZN), Airbnb, Nike (NKE), Domino's (DPZ) and Starbucks (SBUX). This move seeks to propel Bitcoin's mainstream adoption.
What is your sentiment on AMZN?
Vote to see Traders sentiment!
The best crypto performers in 2019 and so far in 2020
Cryptocurrency forecasts have been rife, and 2019 proved to be a great year in the crypto space. For instance, cryptocurrency adoption skyrocketed as compared to the previous year.
Despite cryptocurrencies performing commendably in 2019, some stood out as better compared to others, and their bullish run continues in 2020.
Bitcoin (BTC)
Bitcoin continued its dominance as one of the best crypto performers in 2019. It started the year at $3,742 and reached an all-time high of $12,407 in June 2019. Its overall performance was outstanding because it closed the year at $7,293, up by 95 per cent.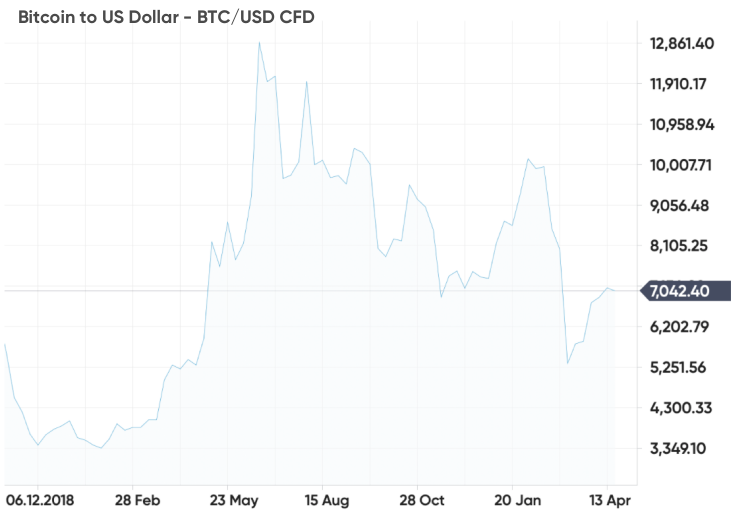 One of the factors that prompted Bitcoin's commendable performance was that crypto exchanges boosted its adoption through margin trading. As a result, BTC's trading volume was elevated.
At the time of writing Bitcoin's price stood at $7,161.
Bitcoin Cash (BCH)
Bitcoin Cash proved to be another significant player in the crypto space in 2019. BCH is a hard fork of Bitcoin meaning; it was crafted out of the leading cryptocurrency. Its price stood at $135 in mid-January 2019, and an all-time high of $480 was witnessed on June 26.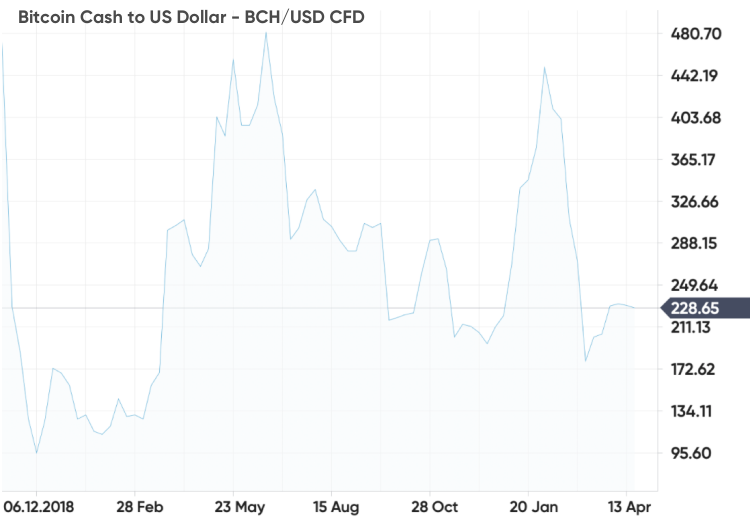 By the end of December 2019, BCH was hovering around $210, representing a 55.5 per cent hike. Presently, Bitcoin Cash is trading at $233.
NEO (NEO)
Being one of the best crypto performers in 2019, NEO acts as both a cryptocurrency and an open-source platform that developers use to create decentralised applications or Dapps. Neo is currently ranked at position twenty-two among the leading cryptocurrencies according to CoinMarketCap.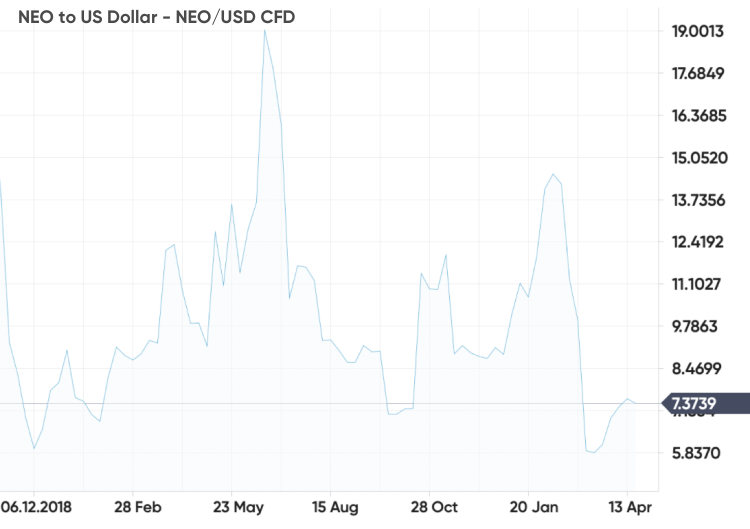 NEO emerged as one of the best performing crypto based on the blockchain ecosystem it offers developers. During the start of 2019, it was trading at $7.5, but it closed the year at $9, up by 20%. Presently, its price stands at $7.45.
Where to invest today: cryptocurrency predictions for 2020
The coronavirus pandemic has compromised the start of 2020 as it has necessitated measures such as lockdowns, social distancing, and quarantines for it to be curbed.
There is no doubt that the Covid pandemic has made the global economy plummet, as many sectors have halted to a standstill. As a result, governments have found themselves being forced to incorporate solutions such as quantitative easing and zeroing interest rates.
Cryptocurrency predictions show that this may be an advantage for the crypto space as typically printing money devalues a currency, and inflation becomes inevitable. Cryptocurrency predictions 2020 have quite a positive spirit, in spite of the terrible circumstances.
Now, you may be asking yourself what crypto coins to invest in 2020 amid the tough times being witnessed across the globe. To answer this question, below, we have compiled a list of digital coins with the best cryptocurrency forecasts.
Bitcoin (BTC)
Bitcoin has been setting the ball rolling in the crypto space as it has proven to be one of the best crypto performers over the years. A BTC bullish run is expected in 2020 based on the much-anticipated Bitcoin halving event that is approximately four weeks away. This is an occasion that happens after every four years, and mining rewards are reduced by 50 per cent, hence decreasing the rate of the supply of Bitcoin.
During this year's halving event, the mining reward will be reduced from 12.5 BTC to 6.25 BTC. Judging from the previous two halving events that happened in 2012 and 2016, Bitcoin's price is speculated to increase because supply reduces and demand rises.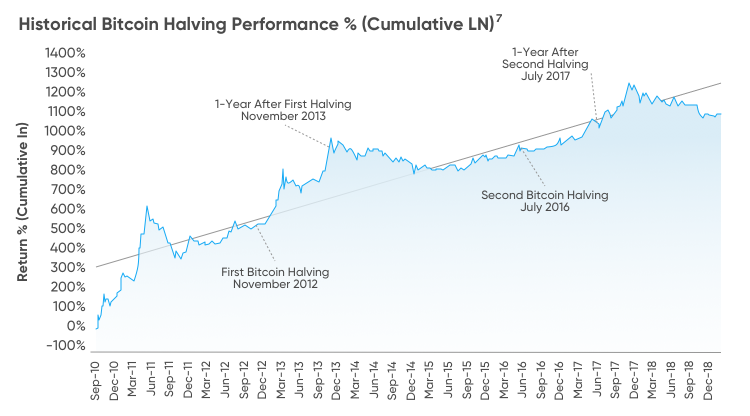 Following the Bitcoin halving in 2016, a bull run was experienced, and BTC set a new record in December 2017 after hitting $20,000. Investors are optimistic a similar trend will be witnessed in 2020.
One of the bedrocks of any asset is scarcity, and this is presented by Bitcoin halving events as supply is slashed. It is the reason why pundits are betting for BTC's price to skyrocket in 2020.
Additionally, some analysts are optimistic that the decision by the Federal Reserve (Fed) to print more dollars to the tune of $6 trillion to enable the American economy to stay afloat will be advantageous to Bitcoin as it will attract more interest from people as the dollar will depreciate.
These cryptocurrency projections seem to make Bitcoin an ideal investment vehicle in 2020.
Ethereum (ETH)
Over the years, Ethereum has almost played catch-up with Bitcoin. Along with Bitcoin, ETH is one of the best crypto performers. After all, it is favoured for its blockchain ecosystem that enables developers to create smart contracts and dapps.
Currently, the price of ETH stands at $170, and it has witnessed a spike in the first quarter of 2020, hitting a high of $281 in February.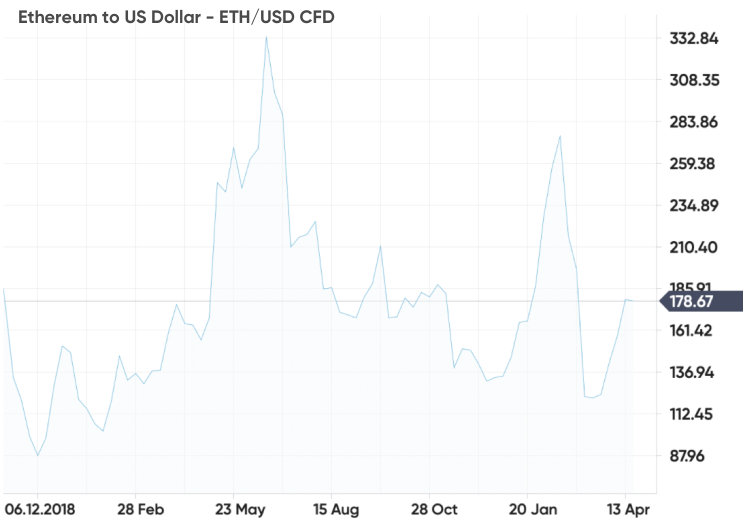 Based on the latest cryptocurrency prices predictions, Ethereum will be among the best performing crypto in 2020, as investors are staking on its transition from the Proof of Work (PoW) network to a Proof of Stake (PoS) blockchain that will make generation of the currency less cumbersome.
Ripple (XRP)
Ripple, the third cryptocurrency standing at $0.1875, is a notable investment in 2020 because of its robust network. It has emerged to be a formidable force in payment, banking, and international commerce systems.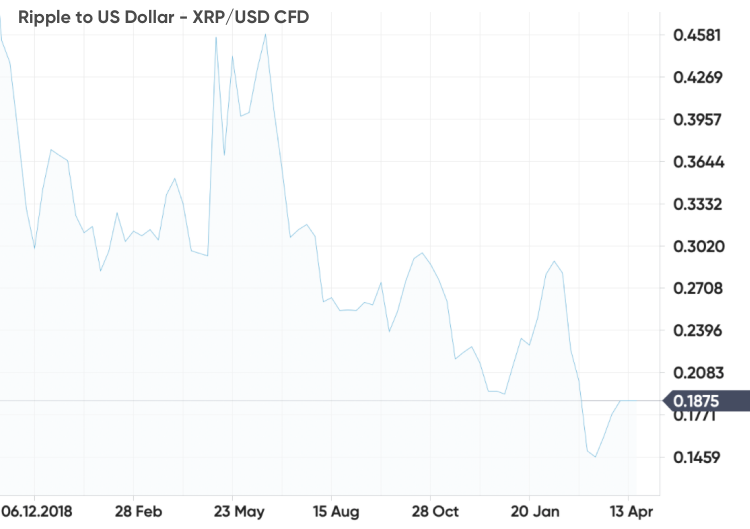 Ripple funded MoneyGram, a remittance guru, a whopping $11 million in 2019, for it to utilise its blockchain-based payment network. Cryptocurrency forecasts show Ripple services are being sought after by reputable companies making it an ideal investment asset in 2020.
NEO (NEO)
NEO breaks many stereotypes as it is the first open-source cryptocurrency. As a result, it has the capability of transforming existing financial networks by intertwining real and digital assets.
These cryptocurrency projections place it as one of the best crypto performers of 2020.
Bottom Line
When you ask yourself what crypto coins to invest in 2020, cryptocurrency price predictions can be part of the research you do to make your decision. Bitcoin, Ethereum, Ripple and Neo are touted to be among the best performing crypto this year.