Crypto news: Stablecoins in regulatory spotlight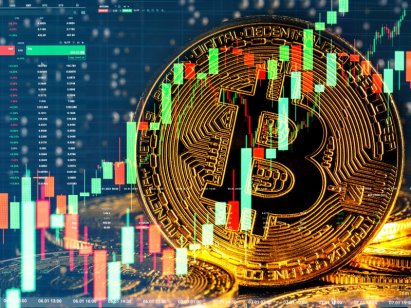 As the majority of the biggest cryptocurrencies continue to trade sideways and some altcoins keep soaring, crypto enthusiasts on social media are seeking the next token that will blow up.
The news in the crypto space has been dominated by opinions of different regulators and lawmakers on cryptocurrencies, especially on stablecoins – or digital tokens that are meant to be pegged one-to-one against currencies such as the US dollar or euro.
Yesterday, the US Senate Banking Committee wrote to several stablecoin's issuers, including Centre, Coinbase, Paxos, and TrustToken, seeking immediate information about how they are protecting consumers and investors from risk.
These issuers – including the one behind the biggest stable coin, tether (USDT), which is consistently in the top five digital currencies by market capitalisation, have until 3 December to respond.
Last month, tether issuers were fined $41m (£30.5m) by the US Commodity Future Trading Commission for allegedly making untrue or misleading statements about USDT Tether reserves relating to years 2016–2019. Tether paid the fine but admitted no wrongdoing.
What is your sentiment on ETH/USD?
Vote to see Traders sentiment!
Other crypto news:
Bank of America wrote a note yesterday urging regulation of stablecoins, given "their potential to become a viable payments method."
The governor of the UK's central bank said he does not believe that stablecoins could evolve into safe and regulated payments. Speaking at a House of Lords' Economic Affairs Committee on Tuesday, Governor of Bank of England, Andrew Bailey, said central banks digital currencies (CBDC) would be a better alternative than evolving towards "some world of (asset-) backed stablecoins which has money-like features which could be regulated".
The government of India proposed a bill which would outlaw launch of new private cryptos but approve a CBDC of its own: an official digital currency to be issued by the Reserve Bank of India.
Quote of the day: Rule number 7 out of

'

Unwritten Rules of Crypto

'
By Reddit poster by a nickname of 'Impossible-Ad7389'
"Rule 7: Never reply to DM's: Reddit, Telegram, Discord, I guarantee you 99% of them are all scams wanting to take your money. Don't fall for it."
Round-up of coins by market capitalisation
As of 10:30 UTC:
Bitcoin (BTC) added 1.11% and was trading at $56,949.22
Ethereum (ETH) was up 4.68% $4,318.62
Binance coin (BNB) grew 3.79% to $589.69
Winners and losers:
Dogecoin (DOGE) lost 3.88% and 9.55% over the last 24 hours and seven days of trading respectively and are
Avalanche (AVAX) with 15.18% increase over the last 24 hours is on its way to replace dogecoin as the 10th biggest cryptocurrency by market capiralisation
Read more: BoE advisor: Britcoin et al competition would be 'positive'